The United Arab Emirates (UAE) and Saudi Arabia have been two of the quickest countries in the Middle East to take full advantage of the new multipolar world in which they have found themselves. Both nations have been able to successfully exploit all sides of conflicts to pursue their own interests.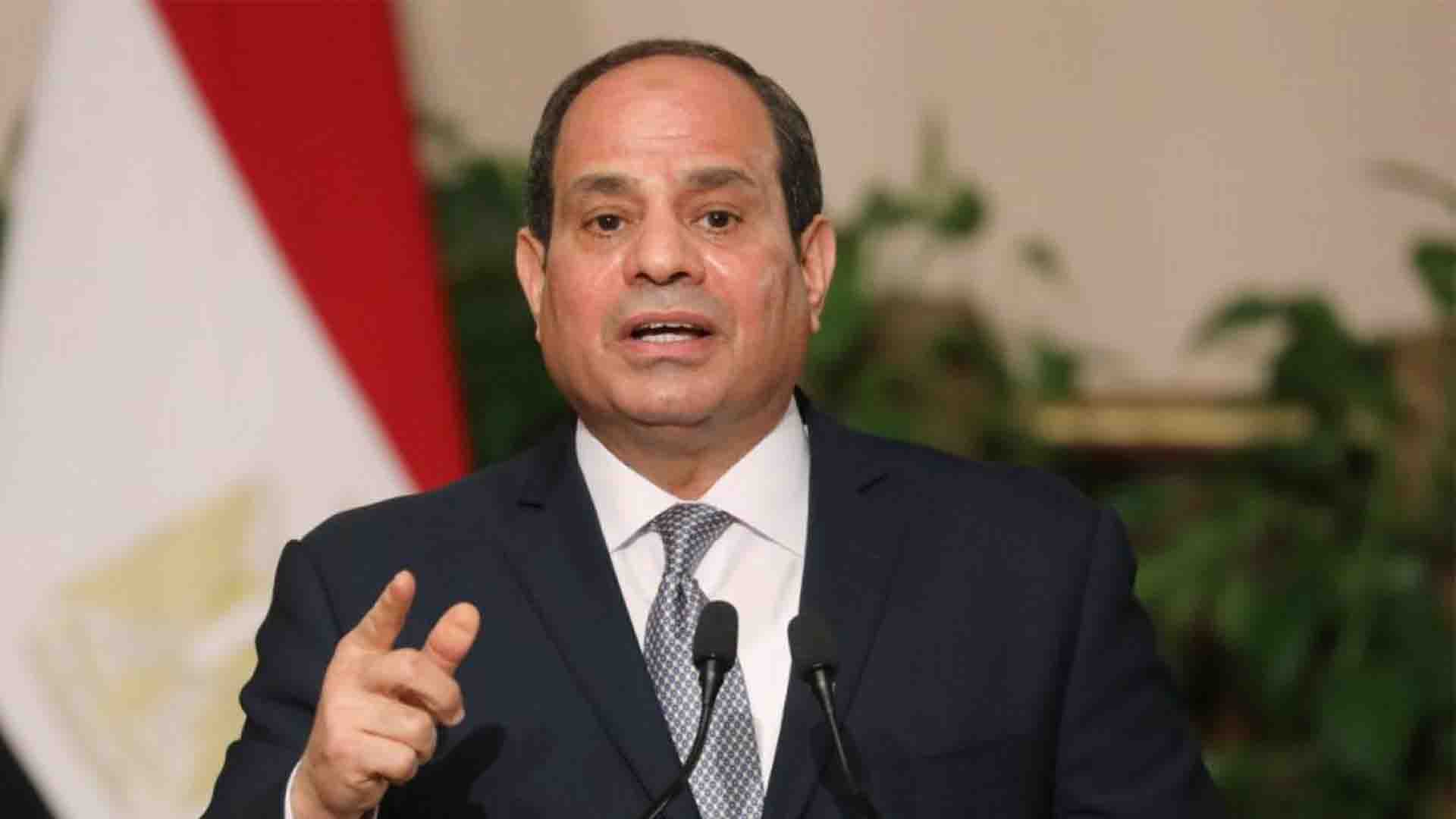 Riyadh in particular has forcefully and blatantly used its new and more powerful standing in the changing geopolitical environment to press its demands on superpowers with crude disregard for a quickly vanishing global hegemonic pecking order. In one of the most recent examples of this, Saudi crown prince Mohammed bin Salman reportedly threatened "major economic consequences for Washington" if it retaliated against Riyadh's oil cuts. Similarly, Abu Dhabi has felt emboldened enough to withdraw from a U.S.-led maritime coalition based in Bahrain due to frustration at the United States for not doing enough to deter Iran in the Strait of Hormuz.
In stark contrast to the aggressive posturing by Riyadh and Abu Dhabi, Cairo sits idly by, fumbling its way through this new reality. This difficulty is for a variety of reasons; the most prominent of which is its rapidly sinking economy. This situation, however, affords the United States a unique opportunity to assist Egypt in improving the distressed state of its people, thereby regaining much of the goodwill Washington has lost over the past few years.
"

Whereas neighbors such as Saudi Arabia and the UAE can act with fluidity between great superpower rivals, Egypt lacks flexibility because of its dire economicst.

"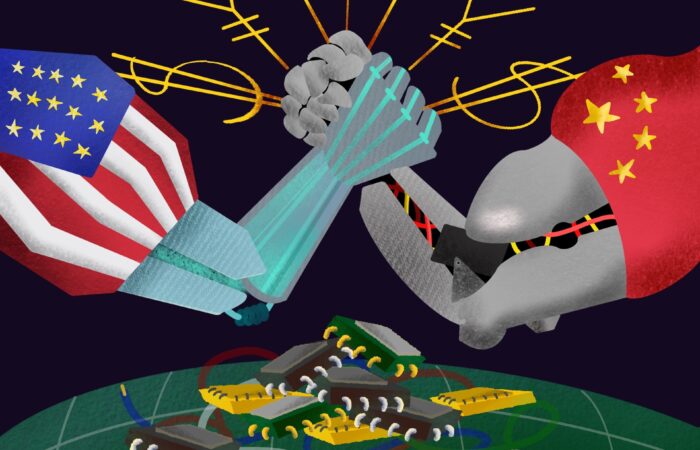 Payment systems are the plumbing of international finance. As the U.S. and…
Back and Forth
One of the earliest signs of Egypt's struggle to adapt to the changing geopolitical environment came when it was revealed that President Abdel Fattah el-Sisi ordered up to 40,000 rockets to be covertly shipped to Russia. This leaked intelligence was rejected shortly thereafter by Egypt. Later, it was reported that, instead, the sale of this artillery ammunition to the United States for transfer to Ukraine was approved. But although Egypt came out strongly against the veracity of the report regarding this supposed transfer of weapons to Russia, pundits and experts in Moscow and elsewhere seemed to believe that this transfer of weapons had been a real possibility. The lack of commitment and wavering to such a sale, even before the leaks were revealed, was manifested through the canceled "Bridge of Friendship" joint naval exercise between the nations scheduled for July 2022.
This behavior differs greatly from the UAE's, whose president Mohamed bin Zayed (MBZ) attended the St. Petersburg International Economic Forum, Russia's largest and most important business/economic summit. Anwar Gargash, a diplomatic adviser to MBZ, described the latter's attendance as a "positive calculated risk" within the UAE's policy of de-escalation and dialogue. Similarly, Russian interior minister Vladimir Kolokoltsev—a top Russian official who is sanctioned by the West—visited Riyadh and held meetings with his counterpart Abdulaziz bin Saud. While diplomatic engagement on the one hand and selling weaponry on the other are not in the same class, the UAE and Saudi Arabia's cavalier attitude and ruthlessness in pursuing their own interests above all else, while giving themselves enough wiggle room and flexibility to not marry themselves to one side over the other, is evident.
Egypt, on the other hand, seems hesitant and indecisive about its own self-interest, alternating between marrying and divorcing one side over another ad infinitum. Consider that the cancelation of military exercises with Russia comes in conjunction with a strengthening of Egypt's maritime partnership with the United States, as the U.S. Naval Forces Central Command transferred three patrol craft to the Egyptian Navy on March 21 during a ceremony in Alexandria. Yet this is also taking place while Egypt plans to drop the U.S. dollar in favor of local currencies in bilateral trade with India, China, and Russia, and amid reports that Cairo has formally applied to join BRICS.
All these dealings and heavy-footed maneuvering must be understood within the context of Egypt's faltering economy. It was reported in late May that, due to a shortage of foreign hard currency, Egypt's state grains buyer has deferred opening letters of credit to pay for its wheat purchases. Not much later on June 6, details emerged that Egypt has been struggling to raise cash for foreign debt repayments after it quadrupled its external borrowing over the past eight years. These repayments, which Egypt owes to the International Monetary Fund and foreign bondholders—mostly in the Gulf—amount to about $4.5 billion; more than half the annual revenue that comes in from the Suez Canal. On June 13 it came to light that Egypt is allocating $4.14 billion for its food subsidy program, which has been facing serious struggles since Russia's invasion of Ukraine. Since the start of the war, Egypt's currency has depreciated by nearly half, and foreign investors have pulled more than $20 billion out of the country.
In short, whereas its Gulf neighbors can act with fluidity between great superpower rivals without fear of serious reprisal, Egypt is forced to go all in and move with less flexibility because of its dire economic straits. Cairo's pursuit of a multi-vector foreign policy allows for a middle road to be taken, but that can only work if the government is flexible enough to not fully commit one side over the other. A lumbering and heavy-footed state being pulled down by its economic troubles lacks such maneuverability.
Washington to the Rescue?
Up until this point, the United States has sought to pressure Egypt to act in certain ways by withholding military aid to Cairo. This policy would be effective if America were still the hegemon of a unipolar world. But in today's multipolar world, aid can come from elsewhere, like China, with much greater ease. Multipolarity lends itself more to the carrot than the stick.
Cairo's current troubles, however, present an opening. Sisi is already attempting to hold talks with whatever remains of his political opposition—a sign that he realizes the difficult position his country is in. Washington should take this opportunity to offer Sisi economic aid for improving the state of the Egyptian people, rather than simply threatening to withhold military aid. By helping Cairo get Egypt's economy back on track, the United States can leverage the current moment to its advantage, rather than eventually seeing Egypt do as the Gulf states are doing, to Washington's ultimate disadvantage.
U.S. policymakers ought to therefore consider doing so. A generous economic relief package specifically earmarked for the Egyptian people, rather than the military, along with a well-run PR campaign would not only be a major diplomatic win but would also help ensure that Cairo continues to seek assistance from the United States. Multipolarity may open up other options for countries, but it does not preclude remaining with a prior benefactor.