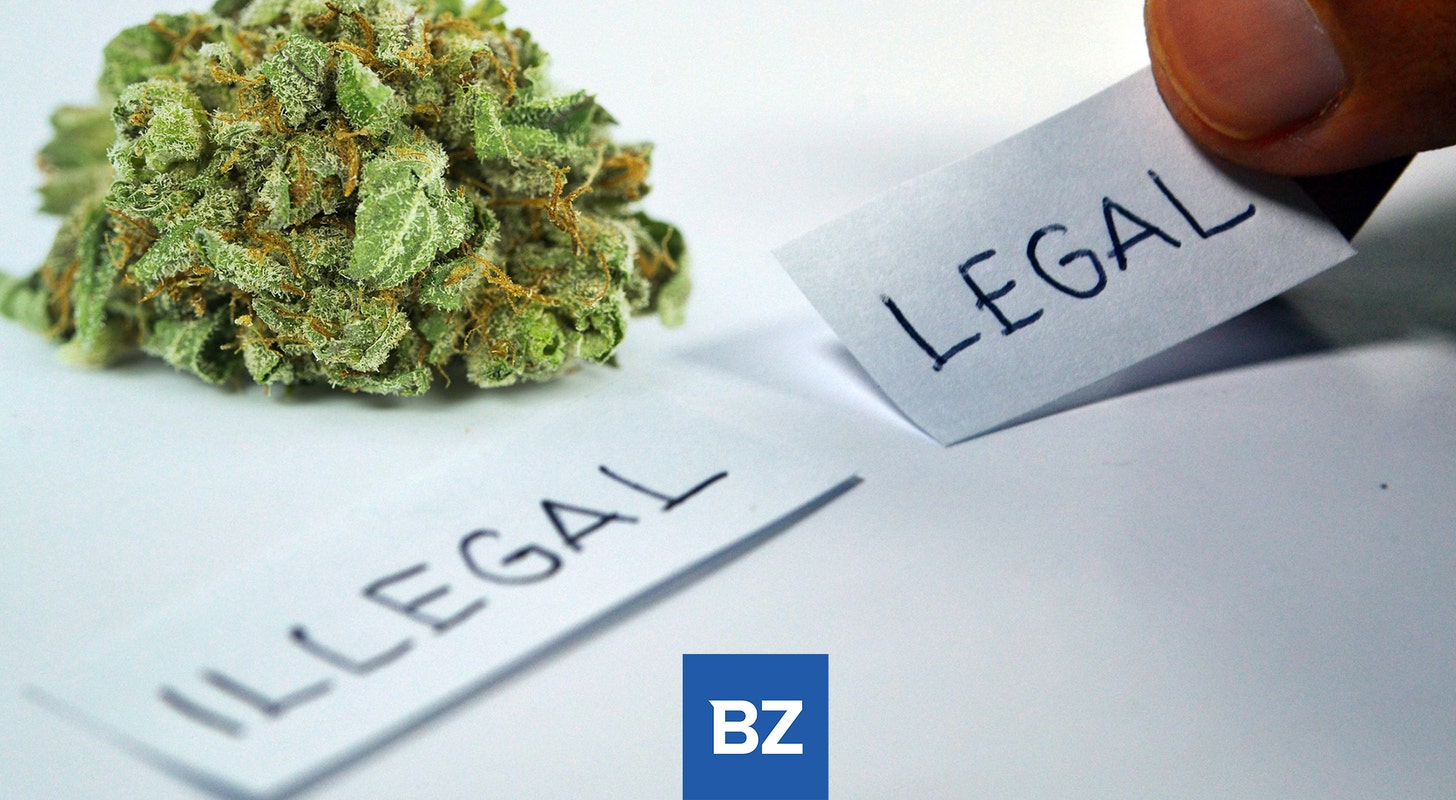 Former Cannabis Users Given Chance To Join Law Enforcement, DOJ Extends Time Frame For Marijuana Pardons And More Pot Regs
DOJ Gives More Time for Public Comment on Marijuana Pardon Certificate Application The Justice Department is extending a public comment period related to its cannabis pardon certification process to Aug. 15, reported Marijuana Moment, citing the Federal Register. DOJ's Office of the Pardon Attorney requested the green light from the White House Office of Management and Budget (OMB) to extend the time period for processing applications for cannabis pardon certificates. Instead of seeking approval on a monthly basis, they propose granting authorization for an additional three years. Prompted by President Joe Biden's announcement last year that he would pardon all prior federal offenses of simple marijuana possession, the department introduced an online platform earlier this year that allows those who committed federal cannabis possession offenses or violated the law in Washington, D.C., to submit their requests for the official recognition of their presidential pardon. Former Cannabis Users Given Chance To Join Law Enforcement Two individuals aspiring to join the law enforcement sector in Pierre, South Dakota received clemency from the state's Law Enforcement Officers Standards Commission and were granted absolution for their prior involvement with cannabis. Despite pleading guilty to THC wax possession during his first year of college in Minnesota, Parkston Police Officer Kody Beckers has become eligible for state certification after receiving a favorable vote. Alicen Fladland, a candidate for the position of sheriff's deputy in Roberts County, has been allowed to pursue certification as well despite her previous utilization of a tribal medical marijuana card. South Dakota does not formally recognize using such cards for pain management with marijuana, a path she chose to following a surgical procedure last summer. New Jersey Regulators Pump Brakes On Prioritizing People With Convictions The New Jersey Cannabis Regulatory Commission had expanded recreational cannabis licenses statewide at a meeting that took place at Atlantic City's Casino Control Commission building. But during the gathering, regulators rejected a recent initiative to boost the involvement of individuals with prior marijuana convictions or those residing in economically disadvantaged areas in the state's cannabis industry. In June, the commission agreed to promote social equity in the marijuana market by exclusively considering applications for certain licenses from social equity applicants, starting Sept. 27 for a period of one year. The latest decision marks a significant departure from their previous stance. The commission's members voted to limit the time period during which they would prioritize social equity applicants to just three months. Moreover, regulators seek to address concerns voiced by critics who aimed to protect entrepreneurs harmed by the drug war who don't meet the criteria for a social equity applicant. Combating Discrimination: Missouri Addresses Claims of Exclusion in Cannabis Sector Missouri officials pledged to conduct a demographics survey of cannabis business owners. The goal: Address how the Black community has been left out of the billion-dollar industry that kicked off recreational cannabis sales earlier this year. During an outreach event held in St. Louis last month, Abigail Vivas, the chief equity officer at the Missouri Department of Health and Senior Services, expressed her support for conducting a survey. Missouri is expected to distribute 48 microbusiness licenses this year under Amendment 3. That program seeks to hand out cannabis licenses to those in communities negatively affected by marijuana criminalization. The 2022 law expanded the existing medical cannabis program statewide by allowing licensees who already sold cannabis statewide to serve both medical and non-medical purchasers. Vivas, the state's new chief equity officer, has held several outreach events to go over the eligibility requirements for a microbusiness license. Benzinga Cannabis Capital ConferenceWant to learn more about the latest regulatory changes in the cannabis space and their effects on the industry?
Join us and a slew of cannabis industry insiders and experts discussing cannabis reform and investing in this booming industry. We'll be at the 17th Benzinga Cannabis Capital Conference on Sept 27-28 in Chicago. Get your tickets today before prices increase and secure a spot at the epicenter of cannabis investment and branding.
Photo: Courtesy of Ramdlon, ganjaspliffstoreuk by Pixabay
© 2023 Benzinga.com. Benzinga does not provide investment advice. All rights reserved.