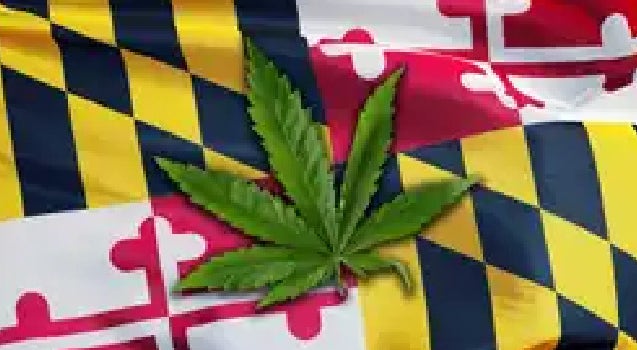 How Maryland Made Legal Weed Sales A Reality In Just A Few Months: Insights From The Marijuana Regulator
On July 1, Maryland became the 25th state in the nation to legalize adult-use cannabis, which it overwhelmingly approved in last November's election.
Since then, the state has rapidly implemented its cannabis legalization efforts by proactively addressing key priorities such as safety, access and equity, reported Marijuana Moment.
"Maryland's a really diverse state. And there's a lot of communities in particular that have had this disproportionate cannabis enforcement really up into this point," said Andrew Garrison, chief of Maryland Cannabis Administration (MCA)'s Office of Policy & Government Affairs, in the latest Weed Wonks episode.
See Also: It's Official: Maryland's Cannabis Legalization Law Is In Effect, Sales Already Going Strong
Marylands' Strategy: Safety, Access & Equity"(…) We want to make sure that the folks who are getting access on the market side early before the social equity businesses come online are—that the legislature wanted to make sure that they paid their dues, and that it goes to the communities that were the most disadvantaged," Garrison continued.
The state's approach has already proven successful, with existing medical marijuana dispensaries receiving approval to serve adult consumers as soon as the legalization law took effect, resulting in over $10 million worth of legal cannabis sales during the opening weekend.
The MCA attributed the success of the rollout to thorough preparation. Well before voters approved the legalization referendum in November, the legislature formed a work group and officials visited dispensaries in Colorado to gain insights into regulatory frameworks. This early work allowed officials to launch the program just 82 days after the legislature enacted the cannabis regulations bill.
What's Next?Garrison stressed the significance of equity and the inclusion of a dedicated Office of Social Equity within the MCA.
Governor Wes Moore made initial appointments to this office. "The cannabis industry is evolving quickly and we want to make sure that Maryland helps lead this new chapter of equity and economic growth," he recently said.
To foster equity, the state will collect licensing conversion fees from existing dispensaries serving adult consumers and allocate those funds to a community reinvestment program. This initiative aims to support new business applicants in regions disproportionately impacted by cannabis prohibition, with an estimated $60 million generated from conversion fees, according to Garrison.
See Also: Cannabis Legalization In Maryland: Massive 30,000 Marijuana-Seed Giveaway And Gov. Moore's Equity Goals
Maryland has also taken steps to prioritize social equity in the licensing process. The first round of new marijuana business licenses has been exclusively reserved for social equity applicants, building on successful models employed by other states, Garrison said.
Moreover, to ensure continued equity promotion, the state has mandated that retailers allocate at least 25 percent of their shelves to cannabis products from companies owned by equity licensees. "The dispensaries will have to be stocking their products to make sure that we don't have just vertically integrated firms just selling their products—continuing to make sure that there's a path to market for these non-vertically integrated firms," he said. "And then that also continues back up the supply chain as well."
The state's Department of Commerce has also announced the opening of applications for $40 million in grant funding for social equity applicants starting on August 1, further supporting the goals of equity and inclusion.
Equal opportunities for all individuals in the cannabis industry is always a topic of significant interest at the Benzinga Cannabis Capital Conference, which is taking place in Chicago this Sept 27-28, its 17th edition. Get your tickets today before prices increase and secure a spot at the epicenter of cannabis politics, culture, investment, and branding.
Read Next: Top Talent To Lead Two New US Marijuana Markets And Latest Key Hires In Cannabis Industry
Image by Benzinga
© 2023 Benzinga.com. Benzinga does not provide investment advice. All rights reserved.