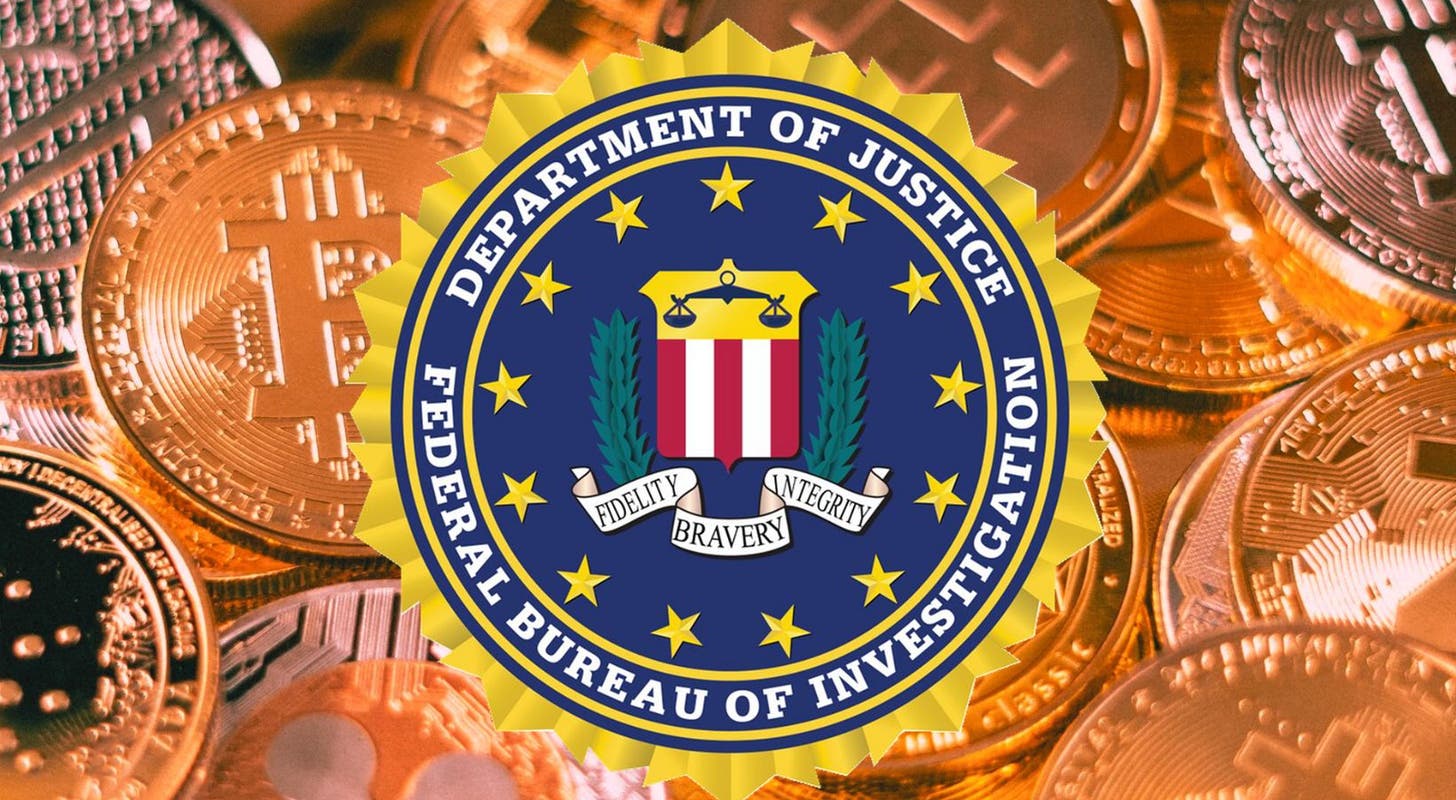 Inside The FBI Raid At Crypto Tycoon, Kraken Founder Jesse Powell's LA Residence
The Federal Bureau of Investigation (FBI) raided the Los Angeles residence of Kraken founder Jesse Powell in March, as part of a criminal inquiry focusing on allegations that he hacked and cyberstalked a nonprofit organization.
The investigation primarily centers on the accusation made by the nonprofit claiming that Powell meddled with its computer accounts, thereby denying access to emails and other communications, The New York Times reported.
Electronic devices were confiscated from Powell's Brentwood home during the search. Powell has not been charged with any criminal offenses.
Also Read: Concordium And IMPERO Group Unite To Propel Blockchain Adoption In Southeast Asia
Brandon Fox, Powell's attorney, acknowledged the investigation and asserted that it was solely based on accusations by the arts organization, Verge Center for the Arts, and was "in no way related to Mr. Powell's employment or his conduct in the cryptocurrency arena."
He further insisted that Powell "did nothing wrong."
Kraken's spokesperson clarified that the inquiry into Verge was unrelated to Kraken and that there was no indication that prosecutors were examining other potential matters concerning Kraken.
Notably, a wrongful termination lawsuit was filed against the company in 2019, which raised allegations against both Kraken and Powell.
The lawsuit was settled in 2021.
The company also generated revenue from accounts situated in countries under U.S. sanctions.
It was fined $360,000 last year to settle charges from the Treasury Department related to sanctions violations.
Additionally, Kraken paid a $30 million fine to the Securities and Exchange Commission for offering an investment product deemed non-compliant with securities regulations.
In September, Powell made an announcement that he would relinquish his role as Kraken's Chief Executive Officer while continuing as chairman.
His position as CEO was assumed by Dave Ripley, Kraken's Chief Operating Officer, in March.
Read Next: Sixth-Largest Loss In History: Multichain Loses $126M Worth Of Cryptocurrencies In Suspected Exploit
Join Benzinga's Future of Crypto in NYC on Nov. 14, 2023 to stay updated on trends like AI, regulations, SEC actions & institutional adoption in the crypto space. Secure early bird discounted tickets now!
Image: Pixabay
© 2023 Benzinga.com. Benzinga does not provide investment advice. All rights reserved.