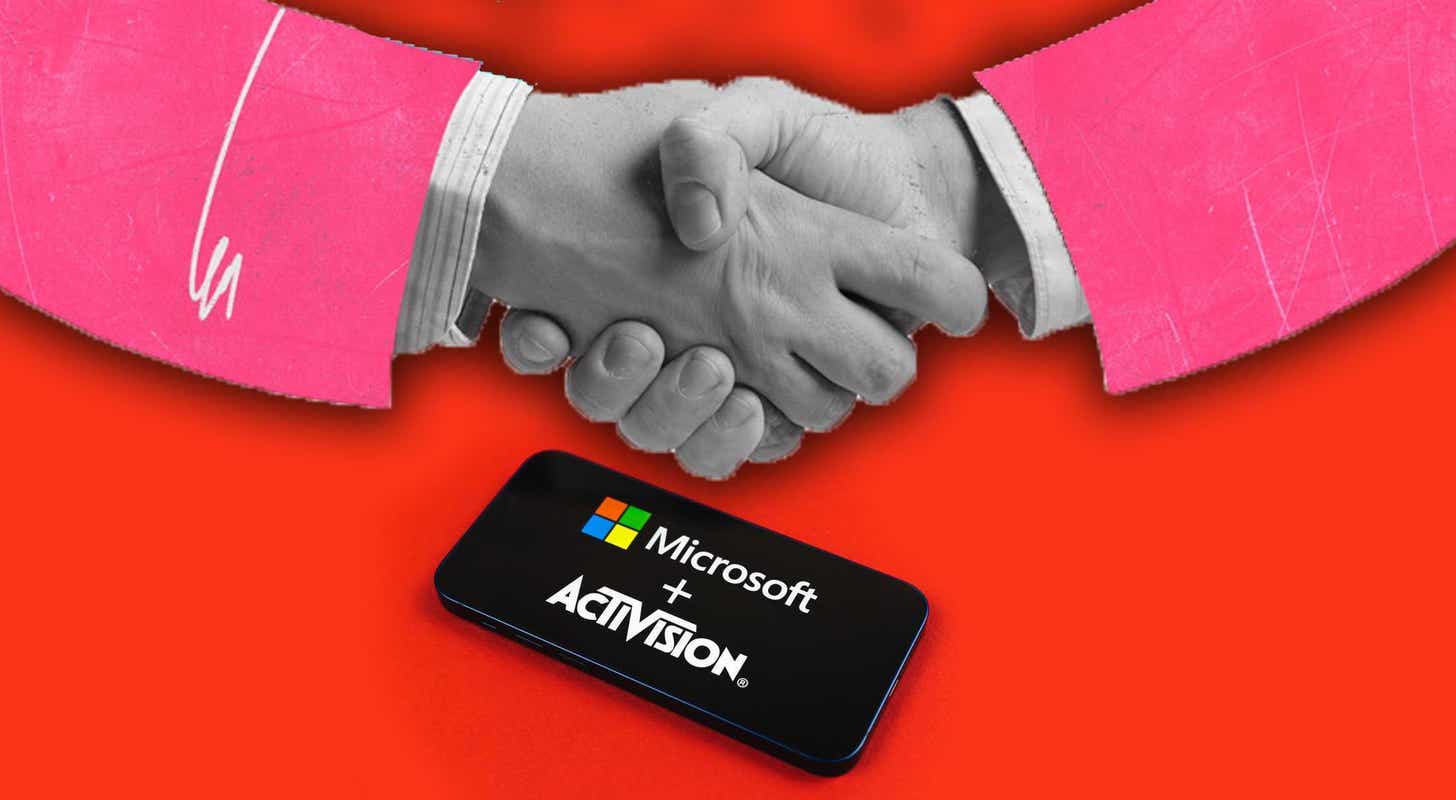 Microsoft-Activision Deal Roadblock Lifted As Judge Denies FTC's Injunction Request – Microsoft (NASDAQ:MSFT), Activision Blizzard (NASDAQ:ATVI)
Federal Judge Jacqueline Scott Corley has denied the Federal Trade Commission's request for a preliminary injunction of Microsoft Corporation's MSFT acquisition of video game publisher Activision Blizzard Inc ATVI.
"After considering the parties' voluminous pre-and-post hearing writing submissions, and having held a five-day evidentiary hearing, the Court DENIES the motion for preliminary injunction," the Monday document signed by the U.S. District Court for the Northern District of California judge says.
See Also: Xbox's Phil Spencer Vows To Keep 'Call Of Duty' On PlayStation: 'I Will Do Whatever It Takes'
Corley adds: "The FTC has not shown it is likely to succeed on its assertion the combined firm will probably pull Call of Duty from Sony PlayStation, or that its ownership of Activision content will substantially lessen competition in the video game library subscription and cloud gaming markets."
What's Next? The deal still faces hurdles: The FTC has the option to file an appeal of the decision with the federal appellate court. The agency can also proceed with its challenge to block the deal.
Additionally, the two companies must address the opposition from the Competition and Markets Authority (CMA) in the United Kingdom and find a resolution.
Injunctions are typically issued by courts when there is a strong likelihood that the plaintiff will succeed in their case, as per the Wall Street Journal. Earlier this year, the FTC suffered a setback when its injunction request to halt a different acquisition by Meta Platforms META was unsuccessful. As a result, the FTC decided to withdraw its attempt to block the deal.
Microsoft made the announcement regarding its intention to acquire Activision in January 2022, placing a value of $69 billion on the deal after considering the net cash of the video game publisher.
As the original deadline of July 18 approaches, there is a possibility the companies may need to extend it. In such a case, Activision might seek to renegotiate the financial terms.
According to Sarah Hindlian-Bowler, an analyst from Macquarie Group, Activision's condition is stronger compared to when the deal was initially signed. "Activision has grown. A new price conversation will need to occur," Hindlian-Bowler told WSJ.
Microsoft, Activision Applaud Judge's Decision: Brad Smith, Microsoft's vice chair and president celebrated the court's decision in a statement: "We're grateful to the court in San Francisco for this quick and thorough decision and hope other jurisdictions will continue working towards a timely resolution. As we've demonstrated consistently throughout this process, we are committed to working creatively and collaboratively to address regulatory concerns."
Bobby Kotick, Activision Blizzard's CEO, also reacted to the news.
"Our merger will benefit consumers and workers. It will enable competition rather than allow entrenched market leaders to continue to dominate our rapidly growing industry," he said in a statement. 
Kotick sent an email to his employees on Tuesday, saying: "The U.S. joins the 38 countries where our deal can proceed — these decisions are based on facts and data that show our merger is good for players and for competition in the industry. We're optimistic that today's ruling signals a path to full regulatory approval elsewhere around the globe, and we stand ready to work with U.K. regulators to address any remaining concerns so our merger can quickly close."
The FTC announced it would continue its opposition to the deal.
"We are disappointed in this outcome given the clear threat this merger poses to open competition in cloud gaming, subscription services, and consoles. In the coming days we'll be announcing our next step to continue our fight to preserve competition and protect consumers," a FTC spokesperson said, as reported by CNBC.
Read Next: Microsoft Admits 'Xbox Has Lost The Console Wars' During FTC Court Hearing
Image credits: Anton Vierietin and FellowNeko on Shutterstock.
© 2023 Benzinga.com. Benzinga does not provide investment advice. All rights reserved.