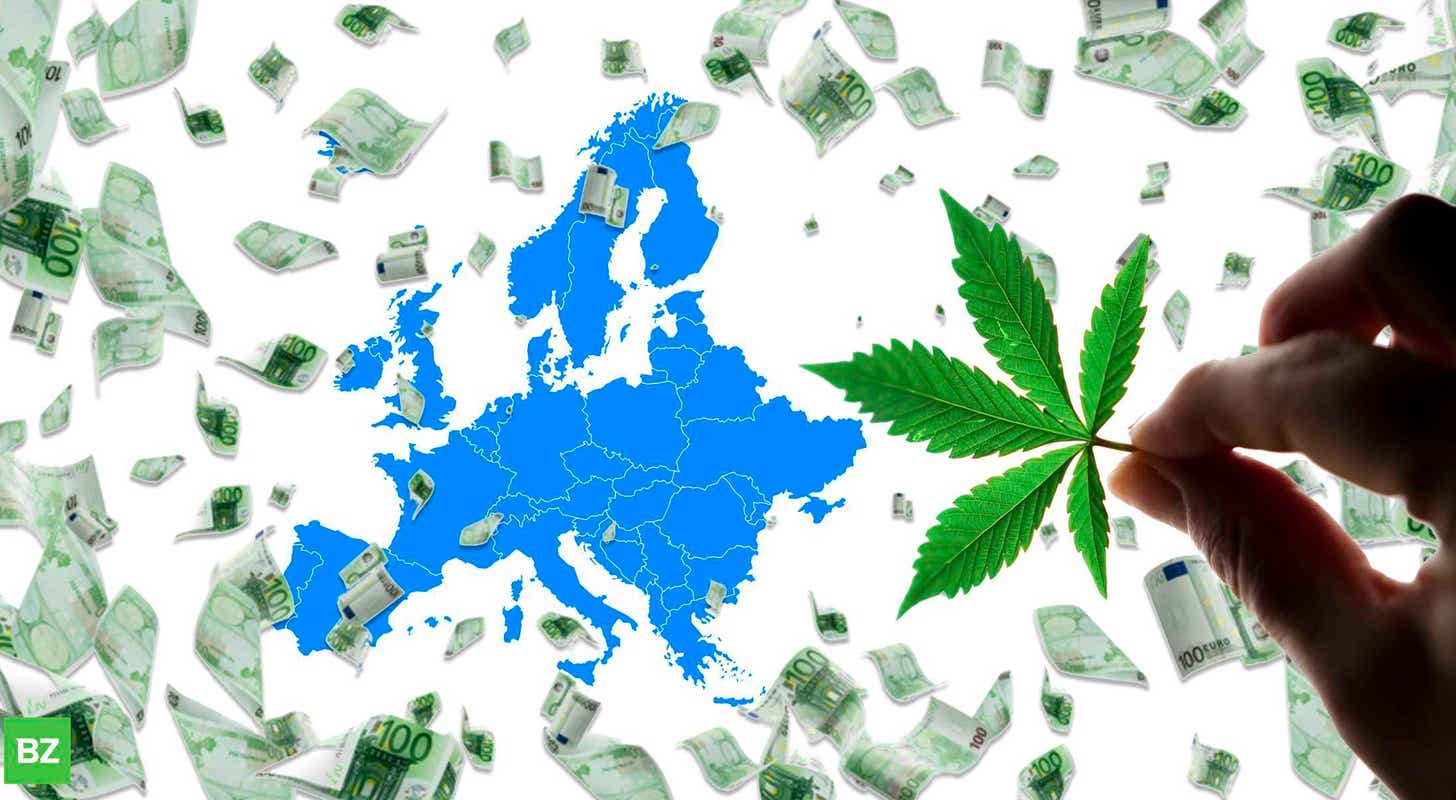 Politicians Push For EU Cannabis Reform As Weed Popularity Grows Across The Continent
MMJ Clubs In Guernsey, Top Official Raises Health And Safety Concerns A Guernsey-based company is proposing the launch of medical cannabis clubs, reported BBC. House of Green founder Paul Smith said the company is negotiating the idea with authorities. However, Deputy Rob Prow, president of the Home Affairs Committee, has raised some concerns about health and safety. "What is often forgotten in these discussions, which is really commercially-led, is the question of the impact on health and it mustn't be forgotten that cannabis is a Class B drug and it's classified as that for very good reason," he said. Jersey CBD Maker Forced To Halt Operations After UK Blockade A British Isles CBD producer said products containing THC could not be exported to the U.K. due to existing regulatory contradictions in the European market. As a result, Jersey Hemp has ceased its cultivation and marketing operations after the Home Office's designated its products as illegal controlled substances. "CBD in its pure form is not a controlled drug, but if a CBD product contains THC or other controlled cannabinoids, then it is likely that the product would be controlled," The Home Office told BBC Jersey. Seven of Jersey Hemp's CBD products which have been on the shelves since 2020, are now under UK's Food Standards Agency's (FSA) review.  Politicians Push For Cannabis Reform Across Europe Meanwhile, the European Parliament recently held a debate on cannabis dubbed the "Legalisation of Personal Use of Cannabis: Exchange of Best Practices." Backed by over half of the leading European political blocks representing almost 50% of the Parliament and chaired by Irish politician Luke Flanagan, the event was held in Brussels. "The importance of this gathering is not so much what we can get the European Commission to do, it's more to see that they don't get in the way and hinder this process," Flanagan said. The Future Of Spain's Medical Cannabis Regulation Is In Question Spain Health Minister José Miñones said it is unlikely for the government to pass the medical cannabis regulatory framework before the country's general election on July 23, reported Cannabis Health. The Health Committee of the Spanish Congress of Deputies approved a subcommittee's draft report outlining recommendations to regulate cannabis-derived drugs for therapeutic purposes a year ago. Cannabis advocates and industry stakeholders have warned should the proposed legislation not pass in time, the more conservative political factions — who tend to be opposed to the control of cannabis — might stall the efforts altogether. Cristina Romero, a partner at Madrid-based law firm LOYRA, weighed on the issue of medical cannabis regulation. "On one hand, there are those who oppose regulation because they believe it could pave the way to the legalization of cannabis in general, leading to greater availability and consumption," she said. "On the other, a significant portion of the Spanish population believes that cannabis should be regulated due to the potential benefits it can provide in treating certain illnesses." Czechs Have Grown More Tolerant Of Cannabis Use Approximately 62% of Czech citizens said the consumption of cannabis is morally permissible, as per a survey conducted by the Centre for Public Opinion Research (CVVM), representing an increase of 9% compared to the data from 2019. In the last four years, the attitude of the Czech population toward the tolerability of consuming different substances, like ecstasy, methamphetamine and heroin, to name a few, has remained the same. The survey involved 800 participants aged 15 and over between March 27 and May 22. Related News Cannabis Legalization In Albania, France To Restrict CBD In Cosmetics And More Global Updates Cannabis Goes Global: Czech Republic, Australia, Nepal, Costa Rica And Canada Updates Cannabis Goes Global: Hawaii, South Africa, Thailand And Germany Updates The Benzinga Cannabis Capital Conference, the place where deals get done, is returning to Chicago this Sept 27-28 for its 17th edition. Get your tickets today before prices increase and secure a spot at the epicenter of cannabis investment and branding.
Photo: Courtesy of M.KOS and MVelishchuk on Shutterstock
© 2023 Benzinga.com. Benzinga does not provide investment advice. All rights reserved.