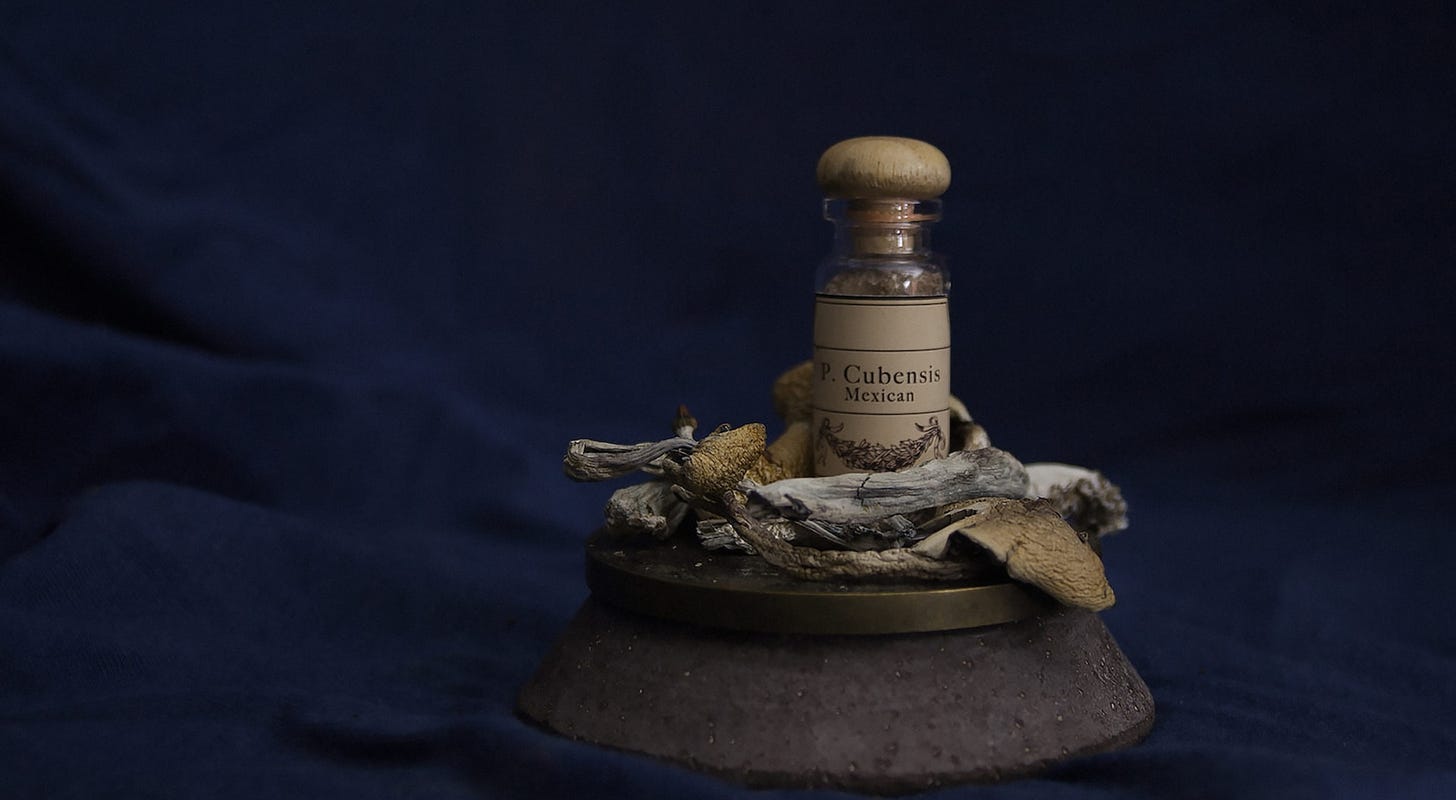 Berkeley Officially Decriminalizes Possession Of Psilocybin Mushrooms And Ayahuasca
This article was originally published on Psychedelic Spotlight and appears here with permission.
In an unanimous move, Berkeley has officially deprioritized arrests for possession and use of psilocybin and ayahuasca.
Berkeley has long been an epicenter of psychedelic research and culture in the United States. In particular, UC Berkeley alumni Terence McKenna, a philosopher and ethnobotanist, helped elucidate many of the theories and philosophy that underlie psychedelic spaces even today.
Now the city has moved to officially deprioritize arrests for possession and use of psilocybin and ayahuasca (see page 758), creating a new paradigm as dozens of cities across the United States move to recognize these naturally-occurring compounds' mental health potential. 
Bay Staters for Natural Medicine, a grassroots organization that led the effort to decriminalize six Massachusetts communities including Cambridge and Salem, used its Berkeley, California network to help guide the measure cautiously through the council process. The measure passed unanimously despite opposition from Decriminalize Nature, which helped decriminalize neighboring Oakland but has strongly opposed the Berkeley measure including provisions on distribution. 
"Living in Berkeley, I tried psilocybin mushrooms for the first time with trusted friends. These plant medicines helped me work through trauma and open my heart to other people for the first time," remarked James Davis, cofounder of Bay Staters for Natural Medicine and an advocate who played a role in authoring Berkeley's Land Acknowledgement Policy.
"Even so, this measure strikes the right balance by acknowledging that this should be something people research cautiously for their own wellbeing. Not something that should be sold and traded like candy, as has unfortunately happened in Oakland, nor commercialized for massive profits like in Oregon and Colorado." 
"The Berkeley City Council's Health, Life Enrichment, Equity & Community Committee benefited from advice from Bay Staters for Natural Medicine, who emphasize safety and personal responsibility in use rather than sharing and gifting," remarked Berkeley City Councilor Sophie Hahn, who chairs the committee that adopted cautious amendments.
Advocates with Bay Staters cited a study of 44,000 Americans in the U.S. Journal of Psychopharmacology which found that a single use of psilocybin mushrooms is associated with a 40% reduced risk of opioid use disorder—a finding backed by a 2021 study suggesting an even stronger effect. By destigmatizing these substances with personal use deprioritization, advocates hope to avoid the stigma that holds back research and harm reduction education. 
City of Berkeley Community Health Commission Commissioner Joe Adams supported the revised measure as well, working with Bay Staters throughout the process. "I'm excited about this responsible approach. Culturally, we still need a lot of harm reduction education. I strongly urge policymakers and groups, like Bay Staters for Natural Medicine, in other cities and states to put caution, education, and public health first like Berkeley."
In the midst of this win for Bay Staters, New Approaches PAC, which was behind the referendum in Oregon resulting in costly care for psilocybin services, has recently floated the possibility of doing a referendum before consulting organizers behind the movement in Massachusetts. 
"We have a big responsibility now that we've spearheaded measures from coast to coast," remarked Colomba Klenner Valencia, Bay Staters' Communications Director. "We are proud to stand up for liberty, community sovereignty, and education."
Contact: team@baystatersnm.com
The last comment needs to be approved.
© 2023 Benzinga.com. Benzinga does not provide investment advice. All rights reserved.