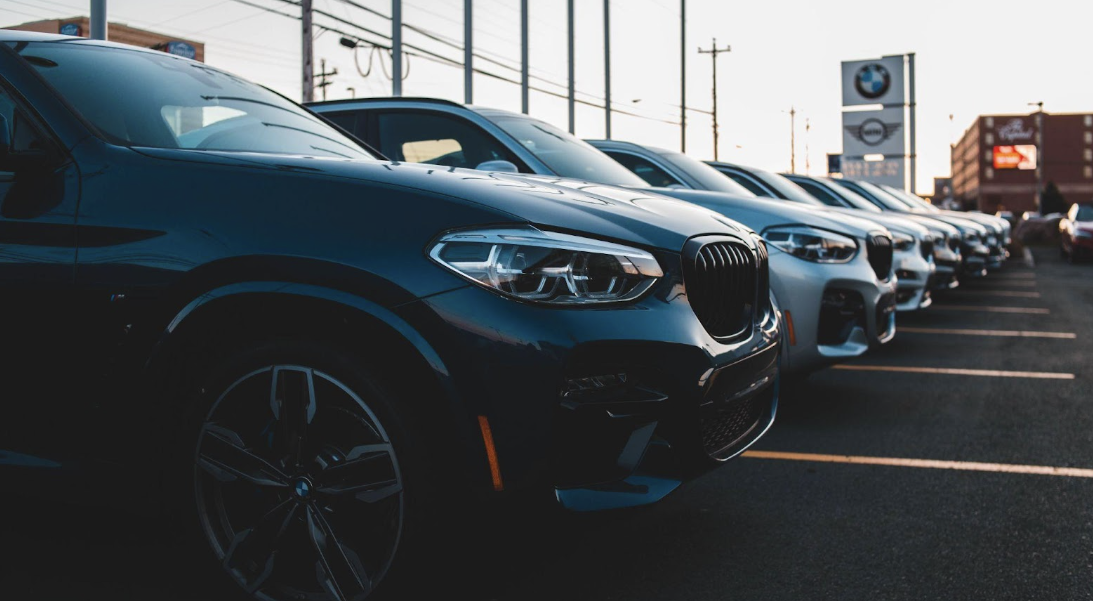 Charge Enterprises's Laser-Focused Strategy To Capitalize On The Growing Need For Infrastructure To Support Dealerships As They Transition To EVs – Charge Enterprises (NASDAQ:CRGE), Ford Motor (NYSE:F)
Sales of electric vehicles (EVs) continue to rise and are anticipated to pass 1 million for the first time in 2023. However, managing the transition from internal combustion engines (ICE) to electric cars is complex and involves boosting consumer confidence and the infrastructure to support the transition.
Major car manufacturers like Ford Motor Company F and General Motors GM are dependent on their franchised dealerships to assist in the adoption of EVs. GM is investing $35 billion between 2020 and 2025 to support the EV transition and has enrolled nearly 1,000 dealerships in its Community Charging Program.
Meanwhile, Ford will spend $50 billion on EV investments by 2026, in an effort to increase its EV adoption rates. 65% of its dealerships have already joined Ford's EV certification program, which requires each dealership to spend up to $1.2 million on the switch. The majority of this spending goes towards installing EV infrastructure.
Overall, original equipment manufacturer (OEM) dealerships are predicted to spend $5.5 billion on EV infrastructure, with an estimated cost of $100,000 to $1 million per store. 
Charge Enterprises Is Working With Dealerships In TransitionAs dealerships continue to grow their share of EV sales, they are reportedly frequently the face of the EV transition and the main point of contact for consumers. In places like Detroit, Michigan, which will be part of a major new binational EV corridor, dealerships could be essential for giving car buyers the confidence that the EV network is scaling.
The importance of having public, properly functioning charging stations was underscored in a 2022 survey of customer sentiment that revealed widespread frustration with malfunctioning EV charging stations. If EV sales continue to increase, the supporting infrastructure appears to be straining, as charging points can underperform and issues can go unaddressed as they arise. 
This problem, combined with the continued push for public stations from OEMs and dealerships, could positively impact companies like Charge Enterprises Inc. CRGE. Charge specializes in broadband, wireless and EV charging infrastructure.
Charge plans to deploy a multi-phased strategy, initially where investment in the EV charging revolution is taking place, the nation's approximately 18,000 franchised auto dealers. Starting with the largest automotive OEMs, their dealers, and their fleets, the company's goal is to capture a significant portion of these retail dealerships – creating a dealer ecosystem that will lead to repeat customers and recurring revenue. Charge plans to execute this strategy while remaining agnostic to the hardware it installs. This means it isn't competing directly in the crowded, charging hardware market.
As the charging infrastructure market is so large, Charge has set its sights on the dealership sector, and it is keeping its strategy laser-focused on fulfillment in this sector. The company set the goal to collaborate with 1,000 dealerships by the end of 2025, and it has already made significant gains toward this goal, reaching 15% of its target by the end of the first quarter of 2023. Based on the current backlog, pipeline data, and current industry pricing, the company believes the initial installation projects at these 1,000 locations could represent approximately $365 million in potential revenue upon completion of all phases of the projects.
The company was featured in a recent Forbes article that highlighted the upward trajectory of Charge as it deepens its position in the EV market. As of March 31, 2023, its EV division made up 20% of the $107 million of reported backlog within the company's infrastructure segment, and the company worked with 20 different brands in the last quarter alone. 
It has also already collaborated with leading power and EV development companies, while maintaining its flexible, capital-lite approach to the market.
Stay up to date with Charge as it helps roll out EV infrastructure across America.
Featured photo by Erik Mclean on Unsplash.
This post contains sponsored advertising content. This content is for informational purposes only and is not intended to be investing advice.
© 2023 Benzinga.com. Benzinga does not provide investment advice. All rights reserved.