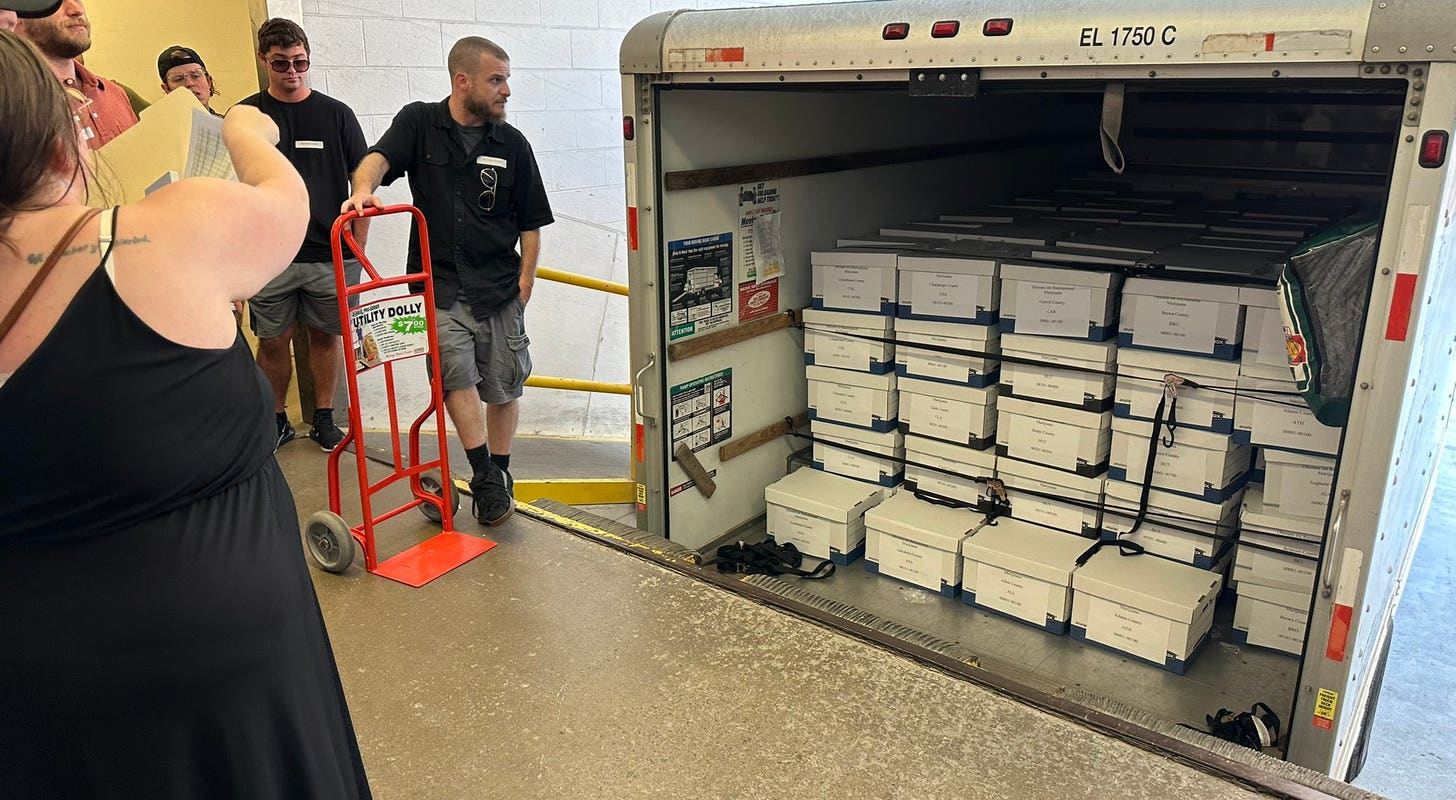 Cannabis Legalization Will Be On Ballot In Ohio, Advocates Submit More Than Enough Signatures For Initiative
Ohio's Coalition to Regulate Marijuana Like Alcohol (CRMLA) submitted 222,198 signatures on Wednesday for a proposed law allowing adults to buy, possess and grow cannabis. Advocates have been working for over a year to put the proposal before voters as Republican leaders have refused to entertain the idea of adult-use marijuana.
Ohio legalized medical marijuana in 2016.
"There is a place for a medical program and an adult-use program to operate side by side," said Tom Haren, an attorney and spokesman for the coalition.
"We have to make sure that we're doing right by patients while at the same time providing an alternative to those non-medical consumers who are looking for an alternative to the illicit market or driving to Michigan or bringing marijuana back from Chicago or Colorado."
Haren told the Columbus Dispatch that he's confident the ballot will pass.
"We expect that our proposal is going to pass with a mandate from Ohio voters that we want to follow in the footsteps of the other half of the United States that have legalized and regulated marijuana since 2013," Haren said.
He added that the CRMLA spent time validating the signatures to make sure it had enough, even if some are invalidated by the state as it reviews signatures.
Unlike another initiative that will be on ballots this November – including asking voters whether to enshrine abortion rights in the Ohio Constitution – the cannabis legalization ballot question is an initiated statute, which if approved by voters, directly amends the Ohio Revised Code and could be changed by the Ohio General Assembly, unlike a constitutional amendment.
Haren said, however, he does not expect the Ohio General Assembly to block the law if it passes.
"This is popular here in Ohio. And more importantly, it's really good policy," Haren said.
The ballot question would legalize the cultivation, processing, sale, purchase, possession, home cultivation and use of cannabis for adults 21 or older. It would also create a 10% tax. The initiative would allow for home cultivation of up to six plants per person and 12 plants per residence.
Photo: Ohioans looking at completed signatures, Twitter
© 2023 Benzinga.com. Benzinga does not provide investment advice. All rights reserved.