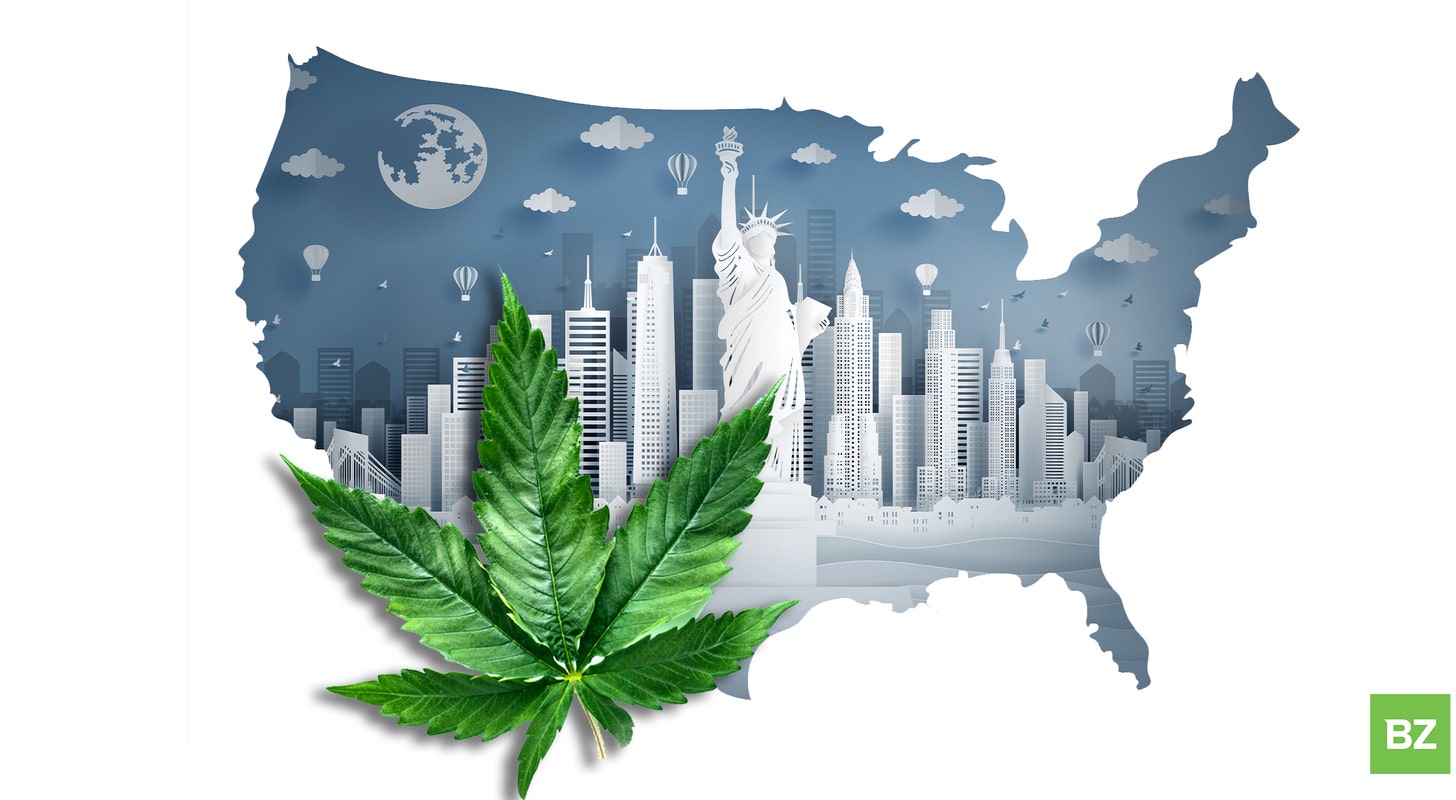 Cannabis Regulations In California, Alabama, Minnesota & New Mexico Sales Surge, Colorado's Decline
Breaking Stereotypes: Senior-Friendly Community Embraces Cannabis In CaliforniaLaguna Woods is the latest city in Orange County to discuss introducing local cannabis shops. The aim is to grant residents convenient access to medicinal and recreational cannabis, reported Voice of OC.
The city, known for having the county's largest population of senior citizens, has scheduled a public council hearing on the issue for their upcoming July 19 meeting.
Court Decision On Alabama Cannabis Commission Addresses Licensure DrawbacksOn Thursday, the parties embroiled in a lawsuit against the Alabama Medical Cannabis Commission convened at the Montgomery County Courthouse for a status conference. After a thorough discussion, it was determined that the situation remains unchanged, reported Alabama Political Reporter.
Judge Anderson of the Montgomery Circuit acknowledged concerns raised by lawyers representing Sustainable Alabama. He said their concerns were raised prematurely. The commission already revealed its intention to nullify existing licenses and reissue them at the upcoming meeting on August 10.
AMCC members recently announced that they'll seek an independent review of all scoring data following suspicions of possible irregularities in assessing applicants. However, the regulatory body did not confirm whether it had any evidence suggesting that malpractice had occurred in the process.
However, in late June, the commission suspended all licensing for cultivators, dispensaries and related businesses involved in the state's fledgling medical marijuana (MMJ) program. That move came on the heels of having awarded the first 21 licenses for medical cannabis production, testing, transportation and distribution under the 2021 legalization law.
Colorado's Marijuana Sector Calls 4/20 Sales Mark Lowest Point In Recent YearsColorado's cannabis sector called marijuana sales for this year's 4/20 as "the worst" in half a decade, reported Steamboat Pilot.
In April, total revenue from marijuana sales in Colorado, including both medical and retail, reached approximately $132 million. This figure marks the lowest sales record in the past five years, per the Colorado Department of Revenue.
The Denver-based trade association, the Marijuana Industry Group, said the state's cannabis industry is witnessing business shutdowns and layoffs prompted by a drop in sales.
Minnesota City Council Pushes For Restrictions On Marijuana RetailersThe Minnesota town of Rochester is getting ready for statewide legalization of marijuana on August 1 by pushing to limit the number of cannabis retailers until at least January 2025, reported KAAL.
If enacted under the new policy, one cannabis shop would be allowed per 12,500 people, bringing to the total number of stores citywide to roughly ten. The move prompted opposition from small cannabis business owners.
"It's an unfair advantage to big businesses and it's just really kind of a shame, I think," said Joe Kinsella, the co-owner of Head in the Trees Wellness.
New Mexico Rec Cannabis Sales Reach New Heights In JuneRecreational cannabis sales in New Mexico totaled $33 million in June, reported Santa Fe Reporter citing the state Cannabis Control Division's data. That's approximately 775,000 transactions at the 1,047 dispensaries statewide. Medical sales for the same period amounted to $14.3 million, representing a slight increase from May.
The Benzinga Cannabis Capital Conference Is Back! 
The Benzinga Cannabis Capital Conference, the place where deals get done, is returning to Chicago this Sept 27-28 for its 17th edition. Get your tickets today before prices increase and secure a spot at the epicenter of cannabis investment and branding.
Photo: Courtesy of Bukhta Yurii and ChonnieArtwork on Shutterstock
© 2023 Benzinga.com. Benzinga does not provide investment advice. All rights reserved.