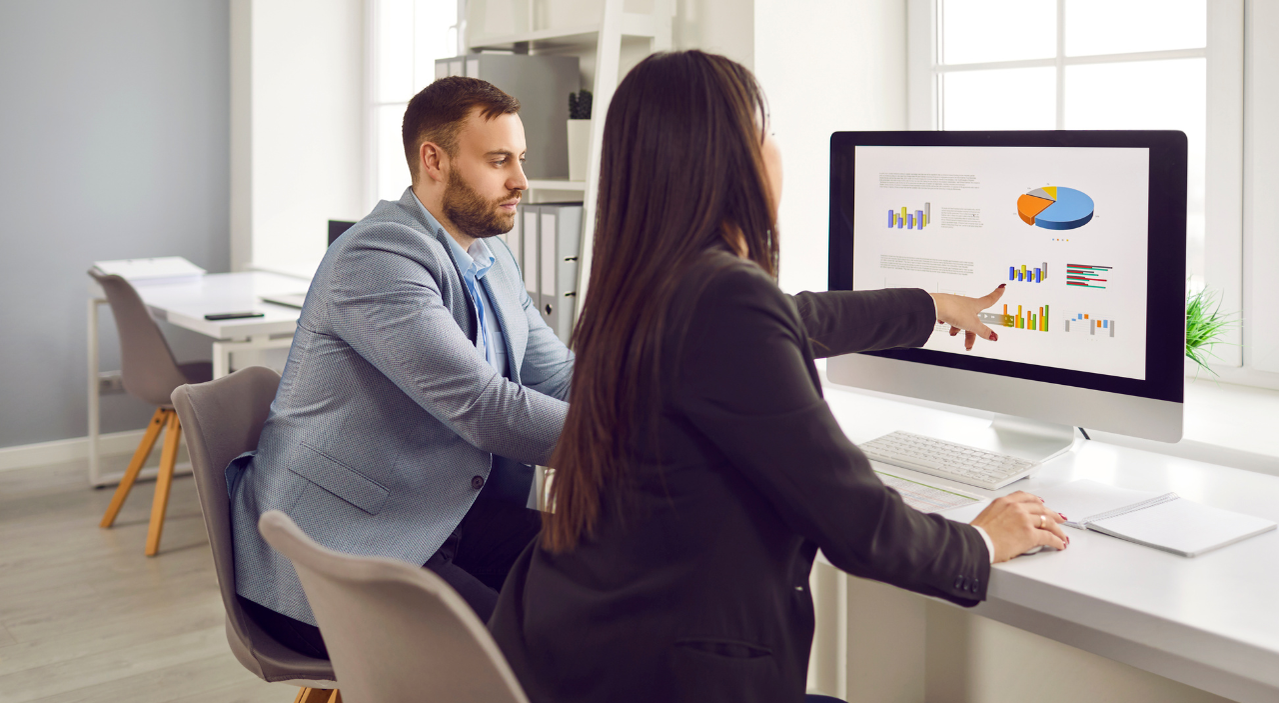 Unlocking Efficiency In Industrial Equipment Procurement With Interfield Global Software
Jim Gordon
Hi, I'm Jim Gordon and you're watching Market One Minute. Joining us is Steele Hemmerich, president of Interfield Global Software Inc., and Dain Hemmerich, who is the COO. Guys, welcome to the table.
Steele Hemmerich
Thank you very much.
Jim Gordon
Okay, Steele, we're going to start with you. Tell us about Interfield.
Steele Hemmerich
So Interfield Global Software Inc. is a publicly listed company on the NEO Exchange under the ticker IFSS. We're a fast-growing, dynamic software company, building the world's largest procurement ecosystem built around industrial equipment. So, when we talk about industrial equipment, we mean mining, oil and gas, transport, heavy machinery, renewables.
We're a connecting point for used, surplus, and newly manufactured equipment, and also, we integrate our data management solution into their field operations, thereby creating an ecosystem that centralizes around industrial equipment, around utilization and equipment timings.
Jim Gordon
Dain, got a two-parter for you. Talk a bit about Equipment Hound. How does it work and what makes the platform unique?
Dain Hemmerich
Yeah, absolutely. So basically, Equipment Hound is doing for industry what Amazon did for retail. So, it's a B2B marketplace for used, surplus, newly manufactured equipment. Huge issue in those industries that Steele's mentioning is that surplus equipment, because for each project you have to overbuy, and then when the project is finished, you're left with a ton of equipment that you can't use, and you can't get rid of, it sits in your yard until it depreciates down to zero and you scrap it. So, we give companies that avenue to reach the market with that equipment.
So, what makes us different? We understand the industries that we're servicing. We come from these industries so we're not just software guys, we actually have hands-on experience in the industry, so we really understand what they need. 
You know, compared to other marketplaces that are out there, they're usually ad-based, so, they have no capability to close the transaction within the marketplace. It's really up to the buyer and the supplier to communicate outside of the marketplace, get the deal done outside of it, whereas we handle everything within the platform, so all the communication throughout the whole process, handling all the documentation, third-party verifying the equipment so they have comfort that this is what they need, and then helping them with the logistics so that, you know, for example, if you have some equipment in Houston that you're interested in, you need to get it to Azerbaijan we'll assist that whole process and support throughout the whole way.
Jim Gordon
Yeah, that's what really stuck out to me in reading about you guys is that, I guess, for lack of a better phrase, that safety net between buyers, so as you said, somebody's in Houston, somebody's on the other side of the planet, that you guys remove that concern, fear, or whatever, Steele?
Steele Hemmerich
No, absolutely. I mean, it's a huge issue in the industry because if you don't know the company that you're dealing with, there's a reason there's a vendor process, right? They have to know the background of the companies that they're dealing with.
That's why they're so limited when they're trying to find new equipment, because when you deal with a company like ours, connected to thousands and thousands of companies, you now have access to a global network rather than just your own vendor system.
Jim Gordon
Okay, I'll stay with you. Where does ToolSuite fit in?
Steele Hemmerich
So ToolSuite is our proprietary data management software. It basically digitizes field reporting for industrial companies. So basically, you know, in the market today, most of these companies have an ERP system that manages their contract management and their accounting, but their entire field operations are done with Excel and paper-based reporting which is incredibly slow. It's very time consuming, and you're not utilizing all of the wealth of data that you're collecting from these areas of your business. And so, where ToolSuite fits in is that it is the AI backbone for what we're integrating with to Equipment Hound because when people talk about AI and ML in the oil and gas and natural resource industry today, it's not magic, right? You need to have a data repository that the ML algorithms are pulling data from to make intelligent recommendations, to automate procurement, to automate their equipment life cycle, so it can be a standalone software, but it's also completely integrable with the procurement ecosystem that we create.
Dain Hemmerich
You know, you can give people that ability to now plan, they know that this equipment might need to be repaired or replaced in, you know, six months to a year. So now you can go to Equipment Hound, get that equipment process started for purchasing and getting it to you so you're not waiting on lead times and you're sitting there with a lot of downtime, losing money every day. So, we're saving the industry billions.
Jim Gordon
Well, I'll get both of you to answer this last one. Dain, we'll start with you. Why should investors pay attention to Interfield Global Software?
Dain Hemmerich
It's extremely scalable. We have multiple target industries. The equipment market is massive. You're talking about at least, you know, 500 billion plus dollar target market, so.
Steele Hemmerich
Just for oil and gas, not talking about renewables and marine and mining as well, on top of it.
Dain Hemmerich
Yeah, so I mean, you look at the Equipment Hound model, we take at least 5% off of every piece of equipment that comes through there, but when you talk about our add-on services, it can be anywhere up to 10% off of each piece of equipment, which again is extremely scalable.
Jim Gordon
Last word to you, Steele.
Steele Hemmerich
We're sitting in Dubai, United Arab Emirates, it's home to 60% of the world's hydrocarbons. It's also right next to Africa with incredible logistics integration to the top economies there, which hold the majority of the world's battery metal deposits that are going to be needed to fund the energy transition economy. 
From a shareholder perspective, the two men sitting in front of you, along with some of our internal shareholders, own over 60% of the company, so we're very aligned with shareholders, we're here for the next 20 years, we want to grow this business and build something great.
Jim Gordon
Guys, thanks for joining us.
Steele Hemmerich
Thank you very much.
Dain Hemmerich
Thank you very much.
ABOUT INTERFIELD GLOBAL SOFTWARE INC.:  
Interfield Global Software Inc. IFSS is a software company that is creating the world's largest procurement eco-system for industrial equipment by integrating data management with ecommerce.
This post was authored by an external contributor and does not represent Benzinga's opinions and has not been edited for content. This contains sponsored content and is for informational purposes only and not intended to be investing advice.
© 2023 Benzinga.com. Benzinga does not provide investment advice. All rights reserved.