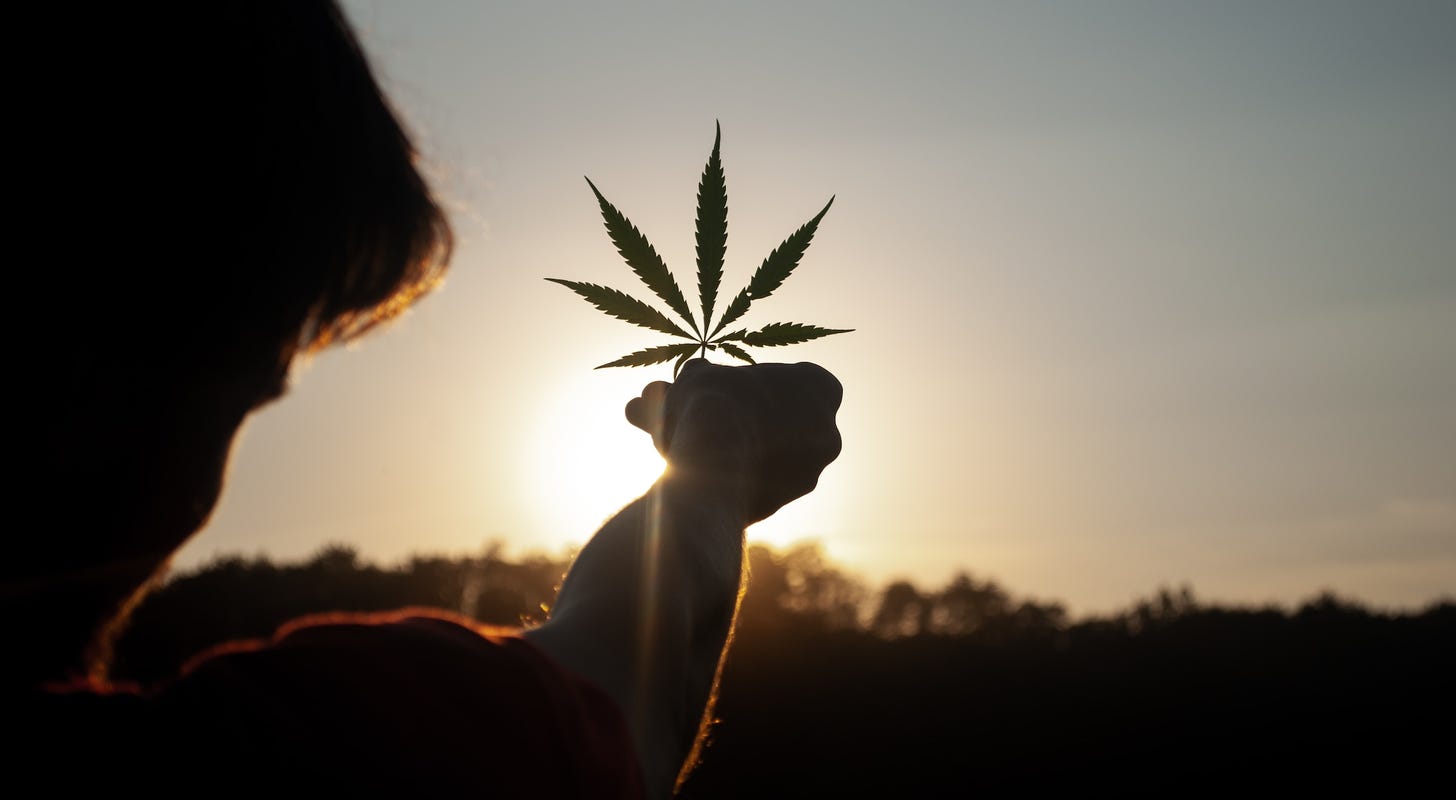 Cannabis Regulations In California, Colorado, New Jersey, Virginia, Nebraska & Illinois
The world of cannabis regulations is ever-evolving, with several significant developments taking place across different regions. Let's take a closer look at the latest updates in California, Colorado, New Jersey, Virginia, Nebraska, and Illinois.
California Cannabis Taxes & Employment Protections: Santa Barbara County Board of Supervisors is moving forward with a stringent policy aimed at addressing tax delinquency in the local cannabis industry, giving initial approval to a law that could result in the closure of businesses failing to pay taxes within 30 days of the due date, reported The Green Market Report.
Meanwhile, a bill prohibiting employers from inquiring about past marijuana use by job applicants has been approved by a California Assembly committee, following its passage in the Senate, and now proceeds to the Appropriations Committee before potentially advancing to the floor, per Marijuana Moment. The legislation aims to expand on existing employment protections that prevent employers from penalizing employees for off-duty cannabis use in compliance with state law.
Medical Marijuana In Nebraska: Advocates for medical marijuana have initiated the process of gathering signatures for two medical marijuana legalization initiatives, aiming to secure a place on the state's 2024 ballot, following their previous unsuccessful attempts in 2020, which were invalidated by the state Supreme Court, and in 2022, when they fell short on signatures, reported Marijuana Moment.
Virginia Marijuana Developments: Legislation recently enacted in Virginia eliminates the requirement for healthcare practitioners to register with the Board of Pharmacy to issue medical cannabis certifications, introduces improvements in product labeling and availability, and transfers the oversight of the medical cannabis program to the Virginia Cannabis Control Authority, according to NORML. However, efforts to legalize and regulate retail sales of cannabis to adults 21 and older were halted by Republican members of the House General Laws Subcommittee.
Challenges Ahead In Colorado Marijuana Market: "Colorado cannabis small business owners count on the weeks leading up to the 4/20 holiday to be some of the strongest sales of the year," said Truman Bradley, executive director of a Denver-based trade association. April's marijuana sales, totaling approximately $132 million, marked the lowest figure in five years, contrasting with around $124 million in April 2018, as reported by The Denver Post citing the Colorado Department of Revenue.
New Jersey's Declining Medical Marijuana Program Amidst Recreational Market Rise: New Jersey's MMJ program has seen a significant decline, with sales dropping by almost 50% in the past six months, resulting in the loss of over 20,000 patients since May 2022, per Marijuana Moment. Experts are urging lawmakers and state agencies to prioritize the medical program and remain attentive to its advantages, according to reports from state data.
"I think with a little patience, we're going to start seeing this recreational market is a model for the rest of the country," said Ken Wolski, director of the Coalition for Medical Marijuana New Jersey.
Illinois Cannabis Sales In June Reach $136.4 Million: According to New Cannabis Ventures, Illinois saw a 2.7% increase in adult-use cannabis sales in June, reaching $136.4 million, with a 7.6% gain compared to the previous year. Moreover, year-to-date, adult-use sales are up 4.5% to $784.40 million. Total sales year-to-date are up 2% to $950.2 million, wrote Alan Brochstein, CFA.
Speaking of in Illinois, the 17th edition of the Benzinga Cannabis Capital Conference is returning to Chicago on Sept 27-28. Get your tickets today before prices increase and secure a spot at the epicenter of cannabis investment and branding.
Photo: Courtesy Of David Gabric On Unsplash
© 2023 Benzinga.com. Benzinga does not provide investment advice. All rights reserved.