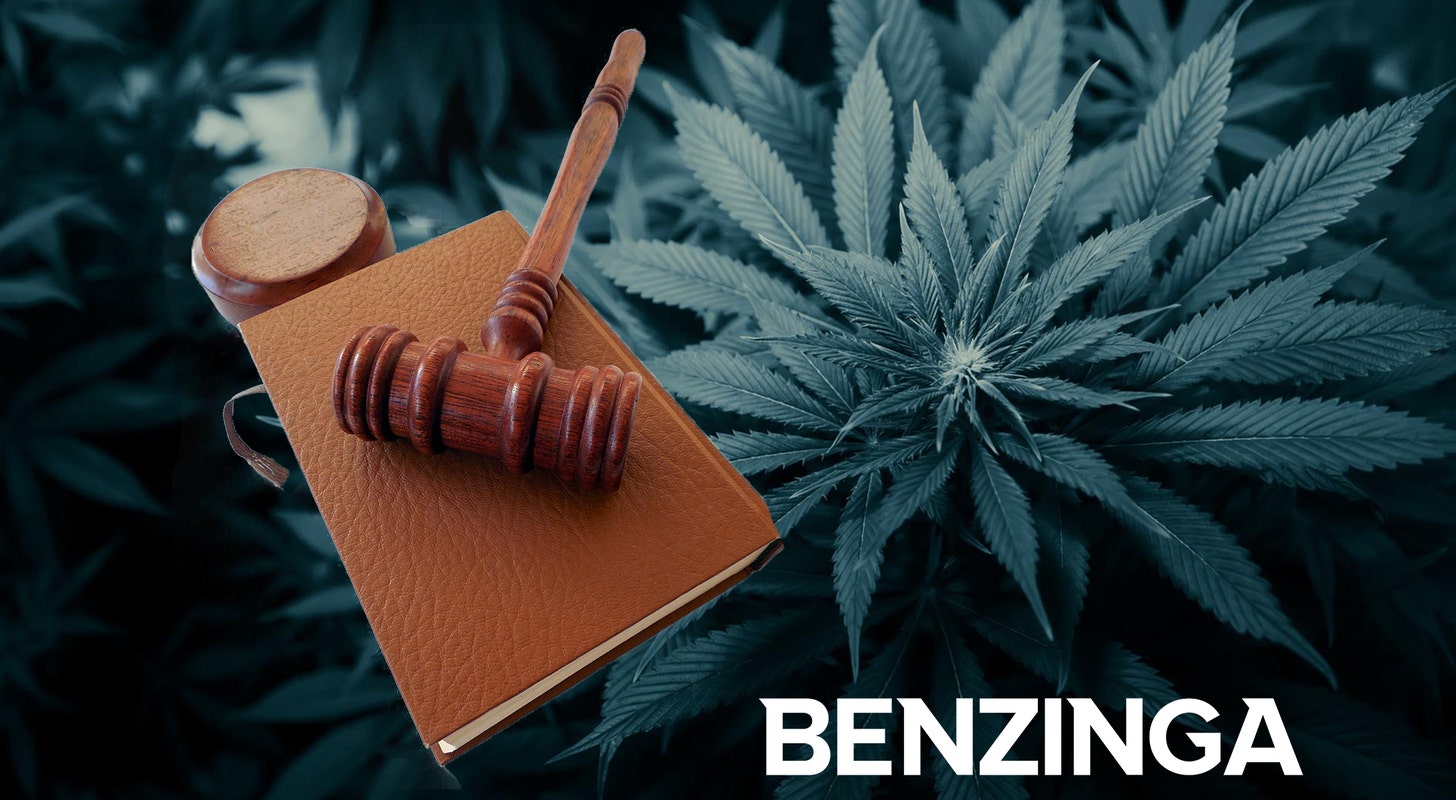 Cannabis Vendors In This State Seek Easier Access To MMJ, Michigan Weed Sales And Latest Pot Regs
Canadian Cannabis Entrepreneurs Shift Gears With 'Micro' LicensesCanada's total indoor cannabis cultivation space has seen a significant decline over two years from its peak in 2020, reported Marijuana Business Daily.
The shift toward smaller micro-cultivation facilities is expected to shrink some of the country's cannabis industry's current supply glut. How? Micro-class licensees operate smaller cultivation facilities allowing easier management of costs and production of higher-quality marijuana.
In contrast to regular licenses, micro-permits are subject to size restrictions, limiting cultivation to areas no more significant than 200 square meters (2,150 square feet). The number of new micro licensees in 2022 exceeded that of standard licensees for the second consecutive year, totaling 130. Industry experts anticipate this trend to persist in the coming years.
New Mexico Strips License From Retailer Selling Out-Of-State ProductsAlbuquerque's adult-use cannabis retailer had their license revoked by New Mexico regulators due to the unlawful sale of products originating from California, reported Marijuana Business Daily.
The New Mexico Regulation and Licensing Department said Paradise Exotics Distro has been engaging in the sale of cannabis products that are labeled with a distinct stamp indicating their origin.
"This revocation should serve as a warning to those selling or receiving out-of-state cannabis products," Linda Trujillo, a regulation and licensing superintendent for the state regulator, said in a statement.
New Cannabis Sales Record For Michigan Retailers In June, One City DisagreesTotal cannabis sales in Michigan rose 6% in June from May, reaching a record $260.8 million, reported New Cannabis Ventures citing data from the Michigan Cannabis Regulatory Agency. That's a 39.2% year-over-year increase.
Recreational marijuana sales totaled $254.2 million, representing a 53.2% year-over-year increase. On the contrary, medical sales dropped 69.1% year-over-year to $6.6 million, representing a quarter-over-quarter decrease of 5.8% sequentially.
While adult-use sales flourish statewide, Warren City Council introduced a measure to ban marijuana facilities citywide, reported the Macomb Daily.
The proposal was initially introduced by Councilman Eddie Kabacinski in February but was placed on the agenda for discussion again on July 11 by Councilwoman Angela Rogensues.
Your Roadmap To Accessing Medical Cannabis: Stay On Track With Mississippi Monthly Drive GuidesMedical cannabis retailers in Mississippi seek to streamline plant access via a monthly "South Mississippi Medical Cannabis Patient Drive," reported WLOX.
According to Nurse Practitioner Kasey Privett, the approvals process is now occurring much quicker than previously observed.
"I'm going to see how they are currently managing their condition, see what their goal is with using the cannabis…are they wanting to reduce some of their pharmaceuticals? And we can get a goal in place. Then, we will see the patient again in six months to see how they are doing with the cannabis treatment."
Benzinga Cannabis Capital ConferenceWant to learn more about the latest regulatory changes in the cannabis space and their effects on the industry?
Join us and a slew of cannabis industry insiders and experts discussing cannabis reform and investing in this booming industry. We'll be at the 17th Benzinga Cannabis Capital Conference on Sept 27-28 in Chicago. Get your tickets today before prices increase and secure a spot at the epicenter of cannabis investment and branding.
Photo: Courtesy of succo, mrkukuruznik5 by Pixabay
© 2023 Benzinga.com. Benzinga does not provide investment advice. All rights reserved.