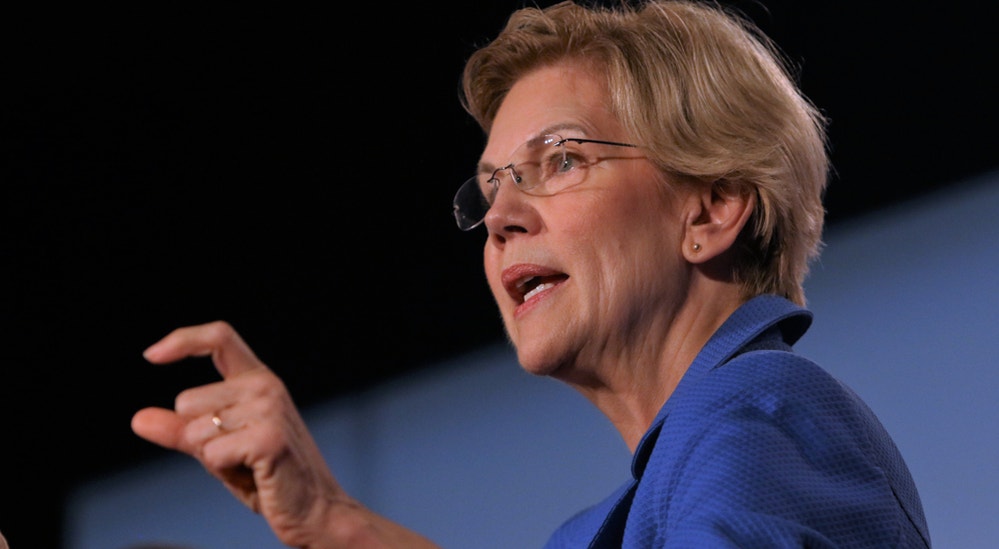 Elizabeth Warren Takes Aim At Musk Again Over Possible Twitter-Tesla Conflicts – Tesla (NASDAQ:TSLA)
Sen. Elizabeth Warren (D-MA) has once again targeted Tesla Inc TSLA CEO Elon Musk after urging the U.S. Securities and Exchange Commission (SEC) to investigate the billionaire-run EV giant over his $44-billion takeover of Twitter last year. 
What Happened: Warren on Wednesday took to Twitter to share a CNBC article which reported that the senator had sent a letter urging the SEC to investigate Tesla and its board of directors over possible "conflicts of interest, misappropriation of corporate assets, and other negative impacts to Tesla shareholders."
See Also: Elon Musk Drops Clues About Tesla's Potential Partnership With 'Major' Automaker To License Self-Driving Tech
"Personal wealth and personal relationships don't shield someone from having to follow basic governance and disclosure rules," Warren tweeted. 
On Monday, in her letter to SEC Chair Gary Gensler, Warren expressed concerns about the "apparent lack of independence" of the Tesla board from CEO Musk and questioned possible violations of securities laws and exchange rules under the SEC's jurisdiction due to "inaction and incomplete disclosures."
See Also: Elon Musk Says Cybertruck Ramp Will Be As Fast As The Slowest Element Of The Supply Chain
The nine-page letter restates concerns Warren had previously raised in correspondence to Tesla Chair Robyn Denholm in December 2022. The concerns were related to Musk's leadership in a $44 billion buyout of the social media giant, which involved $13 billion in debt and the sale of billions of dollars worth of his Tesla shares to finance the transaction.
Warren is also concerned that Musk's continued involvement as CTO and executive chairman of Twitter after appointing Linda Yaccarino as the new Twitter CEO could create conflicts of interest.
Read Next: Elon Musk Has Gained More In 2023 Wealth Than Warren Buffett Is Worth
Photo by Rich Koele on Shutterstock
© 2023 Benzinga.com. Benzinga does not provide investment advice. All rights reserved.