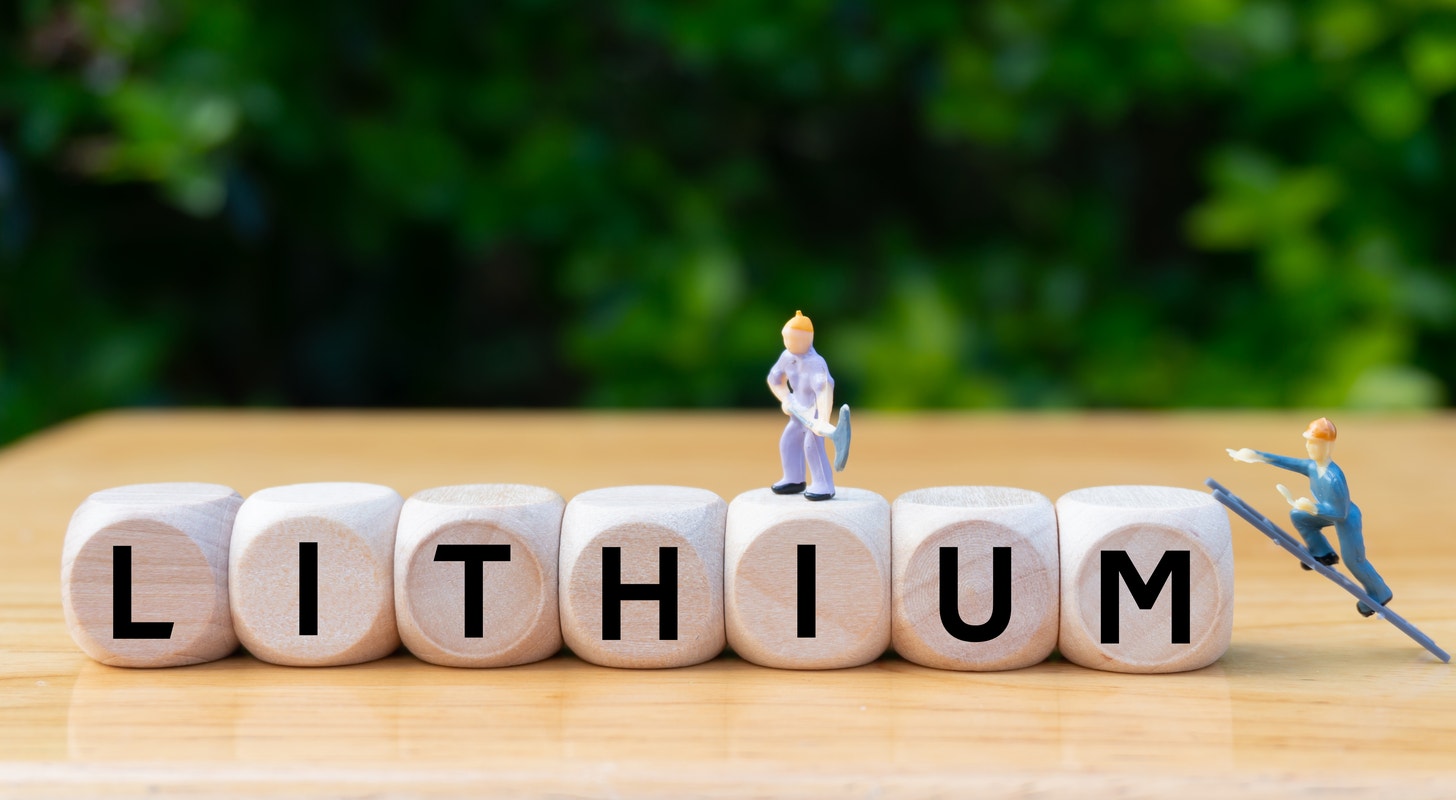 European Energy Metals Corp. (OTC: EUEMF) Could Benefit From Fast-Growing Demand For Lithium
Demand for lithium is accelerating rapidly thanks to strong demand for electric vehicles, and all things green. In fact, according to the International Energy Agency (IEA), the period between 2017 and 2022 saw a "tripling in overall demand for lithium, a 70% jump in demand for cobalt, and a 40% rise in demand for nickel," as noted by CNBC. 
Those numbers could push even higher, especially with President Biden saying he wants 50% of all new autos to be electric by 2030. Unfortunately, there's just one problem.  There may not be enough lithium supply to meet the demand of the green energy revolution. 
In fact, according to Stellantis CEO Carlos Tavares, "We know that we need lithium. We know that we are not producing as much as we need. We have right now 1.3 billion cars (that are) internal combustion engine powered on the planet. We need to replace that with clean mobility. That will need a lot of lithium. Not only the lithium may not be enough, but the concentration of the mining of lithium may create other geopolitical issues," he said, as quoted by The Detroit News.
It's also part of the reason major automakers like General Motors and Ford are racing to secure supply. For instance, Albemarle will deliver more than 100,000 tonnes of lithium hydroxide over a five-year period for Ford EVs. General Motors even invested $650 million into Lithium Americas' Thacker Pass mine, where the miner estimates the lithium extracted and processed from the project can support production of up to 1 million EVs per year.
This lithium supply-demand issue could provide a significant boost for lithium exploration companies, such as European Energy Metals Corp. (FIN) (EUEMF).
European Energy Metals Corp. (FIN) (EUEMF) is a lithium exploration and development company based in Finland, which positions it to help supply the giga factories being built in Europe to help Europeans successfully transition to electric vehicles. After all, Europe needs to bring domestic supplies of lithium online as quickly as possible in order to meet various government-established targets. The continent now has over 34 giga factories either built or operational at the moment.
Most recently, the company commenced the 2023 Phase I Exploration Program at its Lithium-Cesium-Tantalum and Rare Earth Element Finnish Pegmatite Project, consisting of five exploration concessions covering 2,300 square kilometers in central and southern Finland. Phase I will consist of mapping and sampling of the documented pegmatite occurrences throughout the Finnish Pegmatite Project. 
As noted by the company, the Finland Pegmatite Project consists of four exploration concessions in central Finland and one exploration concession in southern Finland. These reservations cover a total area of 2,300 square kilometres and are focused on Lithium-Cesium-Tantalum or LCT pegmatite complexes located within the Jarvi-Pohjanmaa and Seinajoki lithium-permissive tracts as defined by the Geological Survey of Finland (GTK). Four of the reservations (Nabba, Lappajarvi W, Lappajarvi E and Kaatiala) lie immediately adjacent to, and to the south of, Keliber Oy's spodumene mine development project in the Kaustinen district.
Keliber Oy is a consortium, comprised of Sibanye-Stillwater (79%), Finnish Minerals Group (20%) and Finnish shareholders (1%). A Definitive Feasibility Study by Hatch dated June 14, 2018 states a JORC Code 2012 compliant Measured and Indicated Mineral Resource of 9.47 million tonnes at a grade of 1.16% Li2O.
Learn more about European Energy Metals Corp. here.
Image sourced from Shutterstock
This post was authored by an external contributor and does not represent Benzinga's opinions and has not been edited for content. This contains sponsored content and is for informational purposes only and not intended to be investing advice.
© 2023 Benzinga.com. Benzinga does not provide investment advice. All rights reserved.