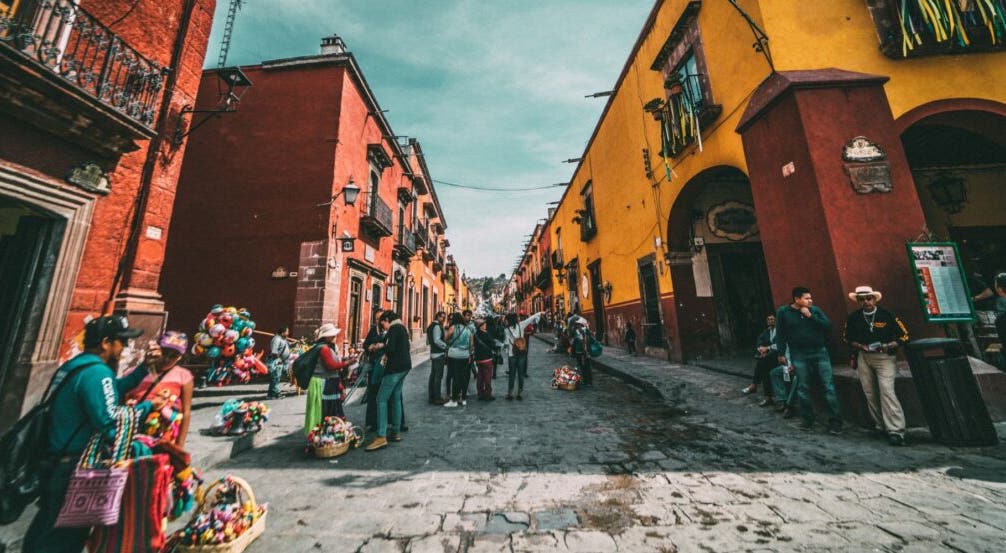 Fiesta Time: Mexican Stocks Topple 2014 Highs And Peso Soars To Best Level Since 2015 – Fomento Economico (NYSE:FMX), iShares Inc iShares MSCI Mexico ETF (ARCA:EWW), Cemex (NYSE:CX), America Movil (NYSE:AMX), SPDR S&P 500 (ARCA:SPY)
The fortunes of Mexican assets have taken a remarkable turn, with both the equity market and the currency surging to multi-year highs.
The iShares MSCI Mexico ETF EWW, a currency unhedged exchange-traded fund which offers exposure to the Mexican stock market, reached its highest level this week since December 2014.
Since the beginning of the year, the Mexican stock market has gained 27% as of July 14, beating the 18% gain of the 500 largest U.S. companies, as monitored by the SPDR S&P 500 ETF Trust SPY.
Meanwhile, the Mexican peso has achieved its strongest value against the U.S. dollar since mid-December 2015. A stark contrast from a year ago, when it took over 20 pesos to acquire a dollar, the current exchange rate is around 16.75 pesos per dollar. With an impressive 17% increase year-to-date, the Mexican peso now ranks among the best-performing currencies worldwide.
Also Read: Warren Buffett's Thrifty Lifestyle Echoed By Wife Astrid Who Baulks At $4 Coffee
Chart: iShares MSCI Mexico ETF and Mexican peso Rally Towards El Dorado
Factors Driving The Rally In Mexican Assets High interest rates: The Mexican peso has been strengthened as a result of the Central Bank of Mexico's (Banxico) imposition of extraordinarily high interest rates. The current rate of 11.25% is the highest in over two decades. This increased interest rate environment has aided the appeal of the Mexican peso.
Declining inflation: Mexico's current inflation rate of 5% is much lower than interest rates. This generates a significant "real positive rate" for the Mexican peso, making it an attractive investment alternative.
Resilient U.S. economy: The strength of the U.S. economy, Mexico's top trading partner, has provided a boost to the Mexican economy, by raising the demand for Mexican products and services.
Low unemployment: Mexico's unemployment rate fell below 3% in 2023, dropping as low as 2.4% in May, the lowest level since 2002. A strong labor market has boosted domestic consumption, providing a much-needed boost to the currency and the stock market.
Thriving tourism sector: Tourist arrivals and revenue have increased significantly, surging beyond pre-pandemic levels in 2020. Top-Performing Mexican Stocks In 2023The biggest contributor to the Mexican stock market's spectacular performance in 2023 has been Cemex SAB de CV ADR CX, which has risen 77% year to date and has a weight of nearly 5% in the EWW ETF. CEMEX is a global building materials company specialized in the production and distribution of cement.
Another relevant contribution came from Femsa, or Fomento Economico Mexicano S.A.B. de C.V. FMX, which gained 39%. Femsa is a leading beverage and retail company with operations in the production, distribution, and retail of Coca-Cola products and operates convenience stores and pharmacies.
América Móvil, S.A.B. de C.V. AMX, the largest Mexican company and one of the biggest telecom companies in South America, underperformed versus the local market, rising 17% year to date.
Read now: These 3 Debt-Burdened Nations Lead 2023's Best Country ETFs, Surpassing Nasdaq 100
Photo: Unsplash
© 2023 Benzinga.com. Benzinga does not provide investment advice. All rights reserved.