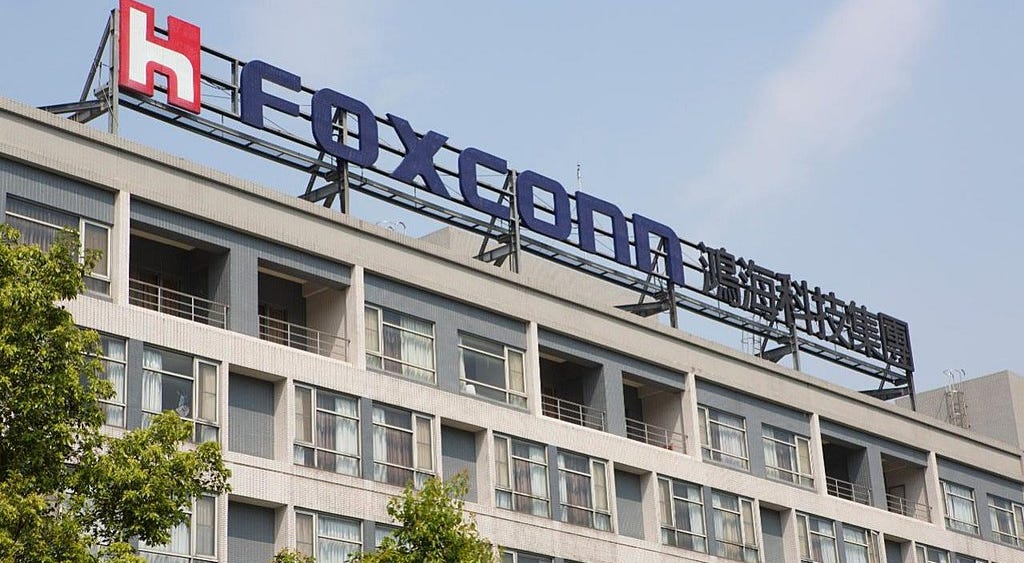 Foxconn Invests in India, Procures $33M Equipment from Apple to Boost Local Operations – Hon Hai Precision (OTC:HNHPF)
Hon Hai Precision Industry Co Ltd HNHPF Foxconn Technology Group has bought $33 million of equipment from an Apple Inc AAPL unit for its operations in India since 2022.
An Indian subsidiary of the Taiwanese company acquired equipment from Apple Operations Ltd for operational needs, Bloomberg cites a regulatory filing.
Also Read: Morgan Stanley Is Bullish on India's Growth Potential for Apple, Expects Strong Revenue and User Growth
Foxconn's leading customer Apple sometimes helps finance the cost of equipment that the Taiwanese company uses to make the majority of the iPhones.
In May, India's Minister of State for Technology said that Apple looks to ramp up electronics production in the country, a month after CEO Tim Cook renewed a pledge to invest in the region.
Apple tripled iPhone production and assembled over $7 billion of iPhones in India last fiscal year, making almost 7% of its handsets in the country. Meanwhile, Foxconn plans to invest about $700 million to build a new plant in the southern Indian state of Karnataka, partly to ramp up local production of iPhone parts. Foxconn's investment is likely to create 25,000 jobs in the first phase.
Recently, Foxconn withdrew from a $19.5 billion semiconductor joint venture with Indian conglomerate Vedanta after forging a deal in 2022 to establish semiconductor and display production plants in Prime Minister Narendra Modi's home state of Gujarat.
© 2023 Benzinga.com. Benzinga does not provide investment advice. All rights reserved.