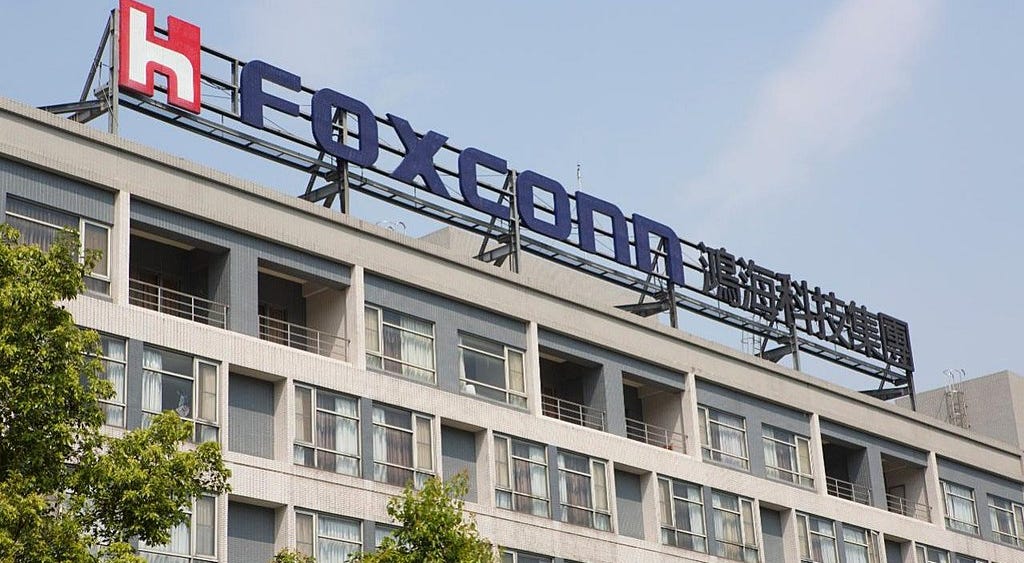 Foxconn Withdraws from $19.5B Semiconductor Joint Venture with Vedanta, Hindering India's Chipmaking Plans – Hon Hai Precision (OTC:HNHPF)
Hon Hai Precision Industry Co Ltd HNHPF Foxconn has announced its withdrawal from a $19.5 billion semiconductor joint venture with Indian conglomerate Vedanta, dealing a setback to chipmaking plans for India.
The Apple Inc AAPL supplier and Vedanta forged a deal in 2022 to establish semiconductor and display production plants in Prime Minister Modi's home state of Gujarat.
Foxconn said it would not proceed with the joint venture with Vedanta, Reuters reports.
Also Read: Apple Goes Big On India: Triples iPhone Production In Last Fiscal, Aims 25% Production By 2025
Foxconn and Vedanta had collaborated for over a year to bring their semiconductor idea to reality. 
Still, they mutually decided to terminate the joint venture, with Foxconn removing its name from the now fully-owned Vedanta entity.
Modi has prioritized chipmaking as part of India's economic strategy to foster domestic electronics manufacturing. Foxconn's withdrawal challenges his efforts to attract foreign investors for local chip production.
Vedanta has not yet responded to Reuters' requests for comment on the matter.
While Foxconn is renowned for manufacturing iPhones and other Apple products, it has been diversifying its business into chip manufacturing in recent years.
Previous reports indicated that the Vedanta-Foxconn project was progressing slowly, with talks to involve European chipmaker STMicroelectronics NV STM as a partner reaching an impasse.
India received three applications for chip manufacturing under a $10 billion incentive scheme, including the Vedanta-Foxconn joint venture, the ISMC consortium with Tower Semiconductor Ltd TSEM, and IGSS Ventures based in Singapore.
The ISMC project worth $3 billion has faced delays due to Tower Semiconductor's acquisition by Intel Corp INTC, while regulators halted IGSS Ventures' $3 billion plan to resubmit the application.
Previous reports claimed Foxconn proposed to invest $500 million to set up manufacturing plants in the southern Indian state of Telangana. Foxconn's investment will create 25,000 jobs in the first phase.
Photo via Wikimedia Commons
Disclaimer: This content was partially produced with the help of AI tools and was reviewed and published by Benzinga editors.
© 2023 Benzinga.com. Benzinga does not provide investment advice. All rights reserved.