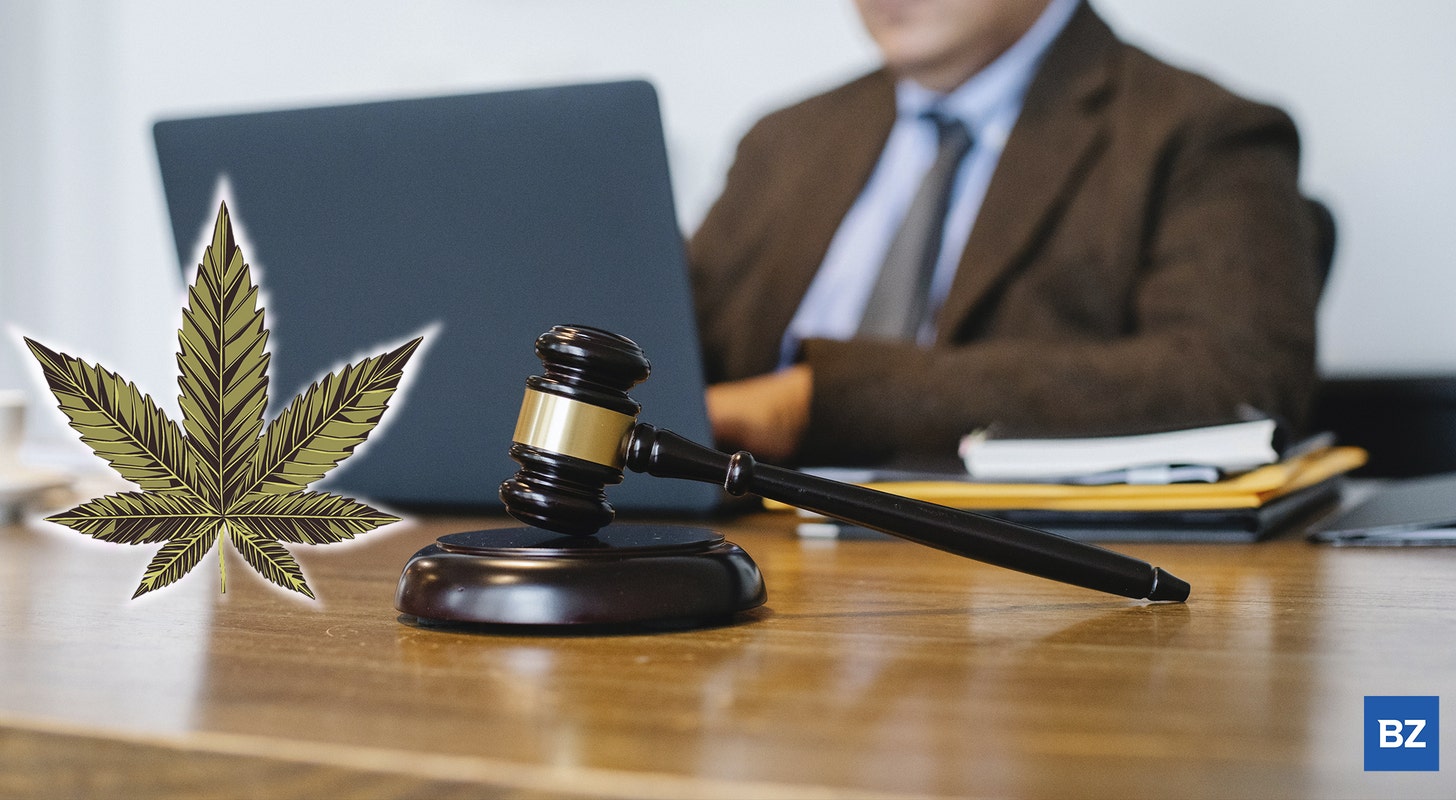 Marijuana Retailer Takes Legal Action Against Labor Requirement For Cannabis Sales In Rhode Island – Curaleaf Holdings (OTC:CURLF), Cresco Labs (OTC:CRLBF)
A well-established marijuana dispensary in Rhode Island has filed a lawsuit contesting a provision of the state's cannabis legalization law that mandates retailers to establish labor agreements with their employees as a prerequisite for selling marijuana, reported The Boston Globe.
Greenleaf Compassionate Care Center, one of few licensed medical cannabis compassion centers that got the green light to launch marijuana sales in late 2022, filed the lawsuit in U.S. District Court in Rhode Island on Monday. Greenleaf has been selling medical marijuana in Portsmouth since 2013 and was required to request a hybrid license to start selling recreational cannabis as well.
In the lawsuit, Greenleaf Compassionate Care Center argues that it was compelled under the 2022 state law to enter into "labor peace agreements" with a "bona fide labor organization" against its will. Some of the defendants named in the lawsuit are the R.I. Department of Business Regulation's Deputy Director Matthew Santacroce, Erica Ferrelli from the Office of Cannabis Regulation as well as the members of the newly formed R.I. Cannabis Commission.
Rhode Island lawmakers approved a pair of identical companion bills to legalize recreational cannabis use in May 2022. Governor Dan McKee signed the Rhode Island Cannabis Act into law shortly after, legalizing and safely regulating recreational adult-use cannabis.
In 2021, Greenleaf's workers joined the United Food and Commercial Workers (UFCW) Local 328, leaving the company with "little bargaining leverage," when the legalization bill, including the provision in question, went into effect the following year, said the company in the lawsuit.
In an official statement released by the labor union in August 2022, the finalized collective bargaining agreement included benefits for the workers, such as increased wages, the opportunity to receive tips, paid time off, a designated clothing allowance and a bonus of $1,000.
The lawyer representing the union challenged the foundation on which Greenleaf's lawsuit was built, claiming that the dispensary had already engaged in talks to establish a collective bargaining agreement before implementing the new law.
"A labor peace agreement is about access so that a union has a fair chance of organizing a workplace in exchange for giving up a right to strike," Gursky told the Globe. "Greenleaf never entered into a labor peace agreement."
Greenleaf's CEO Seth Bock didn't dispute the claim the dispensary was in negotiations. However, he told the Globe that they "realized that we lost all of our bargaining power" once the new weed law was enacted.
"You either meet their demands and obtain a peace agreement, or you go out of business under Rhode Island law," he said.
Cannabis Workers Are Unionizing NationwideMeanwhile, unionizing seems to be a growing trend among cannabis workers nationwide. Patient care advocates and dispensary supervisors at Bloc Dispensary, a subsidiary of Justice Cannabis Company are the latest to join the move by unionizing last week under Teamsters Local 618.
Before that, over 100 workers at five Verilife (PharmaCann Inc.'s subsidiary) shops in Illinois joined the Teamsters Local 777. They reached a tentative agreement in May that included a 20% wage increase, additional full-time positions, guaranteed gratuities and employer-funded retirement contributions.
Those working for cannabis giants like Curaleaf Holdings, Inc. CUR CURLF and Cresco Labs CL CRLBF are following suit. Employees at Curaleaf's Edgewater, NJ dispensary voted to join the UFCW last year, followed by thirty workers at the Cresco Labs' Sunnyside Dispensary in Rockford, Illinois who joined the Teamsters Local 777 shortly thereafter.
Benzinga Cannabis Capital Conference Is Back!The Benzinga Cannabis Capital Conference, the place where deals get done, is returning to Chicago this Sept 27-28 for its 17th edition. Get your tickets today before prices increase and secure a spot at the epicenter of cannabis investment and branding.
Photo: Courtesy of Sora Shimazaki by Pexels
© 2023 Benzinga.com. Benzinga does not provide investment advice. All rights reserved.