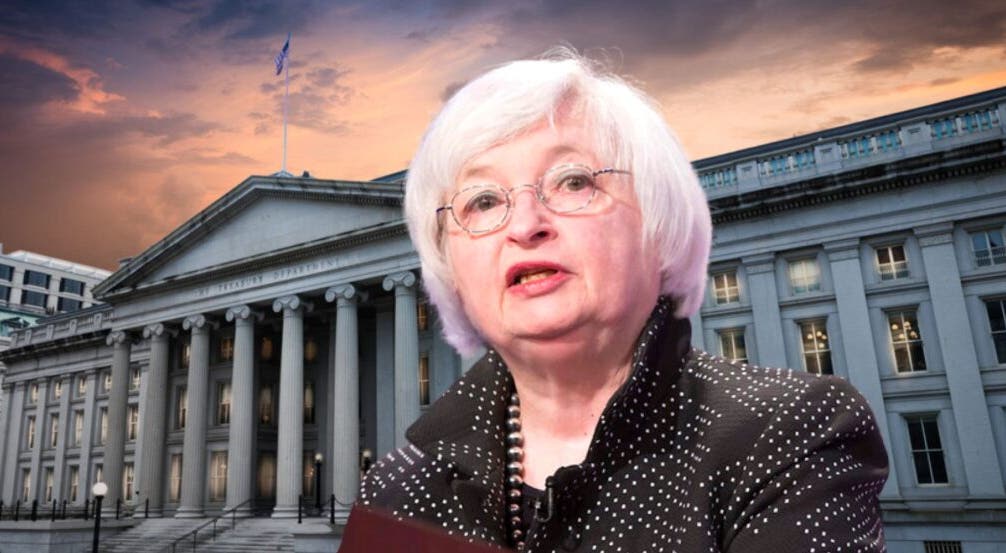 No US Recession Expected, Yellen Says: 'Our Labor Market Continues To Be Quite Strong'
Treasury Secretary Janet Yellen has expressed concerns about China's economic slowdown and its potential impact on the global economy.
In an interview with Bloomberg during her visit to India for the G20 finance minister meeting, Yellen acknowledged that many countries, particularly in Asia, rely on strong Chinese growth to promote their own economies. She highlighted that slow growth in China could have negative spillover effects on the United States.
However, Yellen reassured that despite the global challenges, the U.S. is on a "good path." She emphasized that although growth has slowed, "our labor market continues to be quite strong — I don't expect a recession."
Yellen also expressed confidence in the ability to bring inflation down without significantly weakening the labor market.
Read also: China's Q2 GDP Miss Stirs Unease: Alibaba, BYD, Other Stocks In Focus As Analysts Point To Consumer Slowdown
Yellen On Trade Tariffs And RestrictionsYellen also discussed key areas of concern related to trade and investment with China. She criticized China for failing to address the unfair trade practices that led to U.S. tariff hikes. While a review of the tariffs is underway, Yellen stressed that the "underlying concerns," particularly those affecting intellectual property and technology, have not been adequately dealt with.
"We need to work on them, going forward," Yellen admitted. "What we are doing isn't tit for tat" she said, when asked about outbound investment controls.
Yellen stated that any restrictions imposed would be narrowly targeted and based solely on national security considerations and human rights. "They would serve as a complement to the export controls we have already in place."
She stated controls on outbound investments will be targeted on areas such as semiconductors, quantum computing, and AI. "There is a good chance" the U.S. will move ahead, she said.
Building Relationships And Global GoalsYellen has expressed her concerns regarding the hacking of U.S. government officials, private individuals, and companies. However, she has also emphasized the United States' commitment to continuing discussions with China to promote increased engagement and address cybersecurity issues.
Yellen highlighted the importance of working towards a more stable relationship between the U.S. and China.
The Treasury Secretary also reaffirmed her objective of building upon the groundwork laid during her recent visit to China. Additionally, she emphasized the need for progress on debt relief for poorer nations, such as Zambia, Ghana and Sri Lanka, and reforms to multilateral development banks.
Read more: Bank of America, Morgan Stanley, Charles Schwab Report Tuesday: Earnings Season Heats Up
This content was partially produced with the help of AI tools and was reviewed and published by Benzinga editors.
Photo: Shutterstock and International Monetary Fund on flickr
© 2023 Benzinga.com. Benzinga does not provide investment advice. All rights reserved.