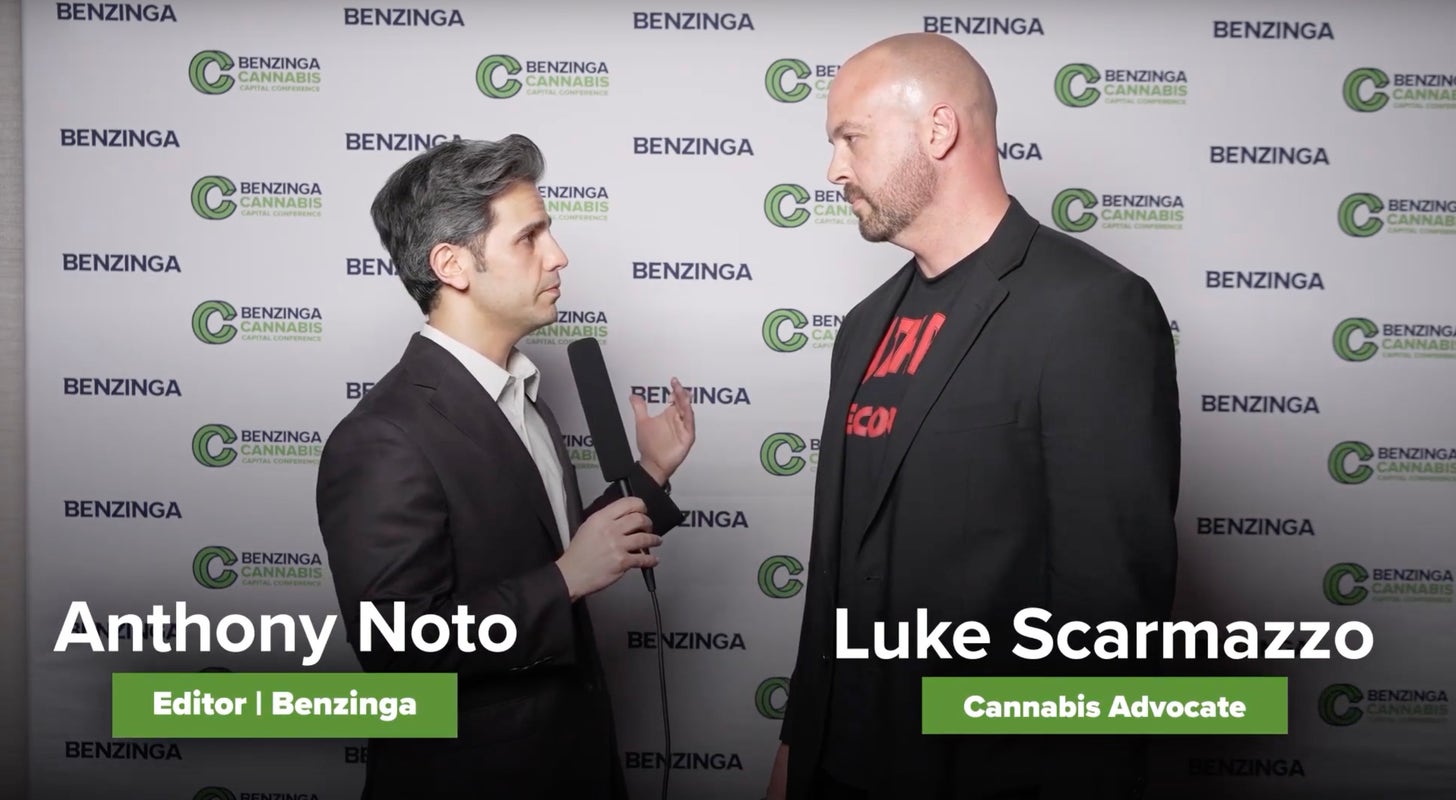 Turning 15 Years Of Imprisonment Into Cannabis Advocacy, Luke Scarmazzo Shares His Vision – Glass House Brands (OTC:GLASF)
"It's been a surreal kind of whirlwind," said Luke Scarmazzo, brand & justice ambassador for Glass House Brands Inc. GLASF, 67 days after serving a 15-year prison sentence for cannabis-related offenses. Where? At the latest Benzinga Cannabis Capital Conference in Miami.
His reintroduction to society is nothing short of remarkable, but Scarmazzo makes it clear that it's not just about his own freedom. "It doesn't stop me from my mission to circle back and make sure that everybody else gets to enjoy this feeling," he said, stressing the importance of dedication toward those still imprisoned for cannabis-related crimes.
Talking about his future plans, Scarmazzo was explicit. "We're going to continue to advocate, continue to support organizations like Mission Green, 40 Tons, Freedom Grow Forever, keep on doing that," he asserted.
And there's more. "We're also going to start a brand and we're going to use a portion of that brand to be able to continue to circle back for people and make sure that nobody's sitting in a cage for prison while we're all out here enjoying the fruits of that labor."
However, his vision doesn't stop at prison reform. When asked where he sees the cannabis industry in 15 years, Scarmazzo says he envisions a world where "there is no one sitting in a prison cell for cannabis" and "no more daughters like my daughter Jasmine, is growing up without a father."
His advocacy is not just personal, but societal as well. "I also hope that we've legalized the plant federally and that people are able to make money like any other industry," he said, ending with an expression of hope for "its use therapeutically and medically throughout the whole country without fear of prosecution."
If you want to hear more from voices like Luke Scarmazzo, the Benzinga Cannabis Capital Conference will be returning to Chicago on September 27 and 28. All information is available on bzcannabis.com
© 2023 Benzinga.com. Benzinga does not provide investment advice. All rights reserved.