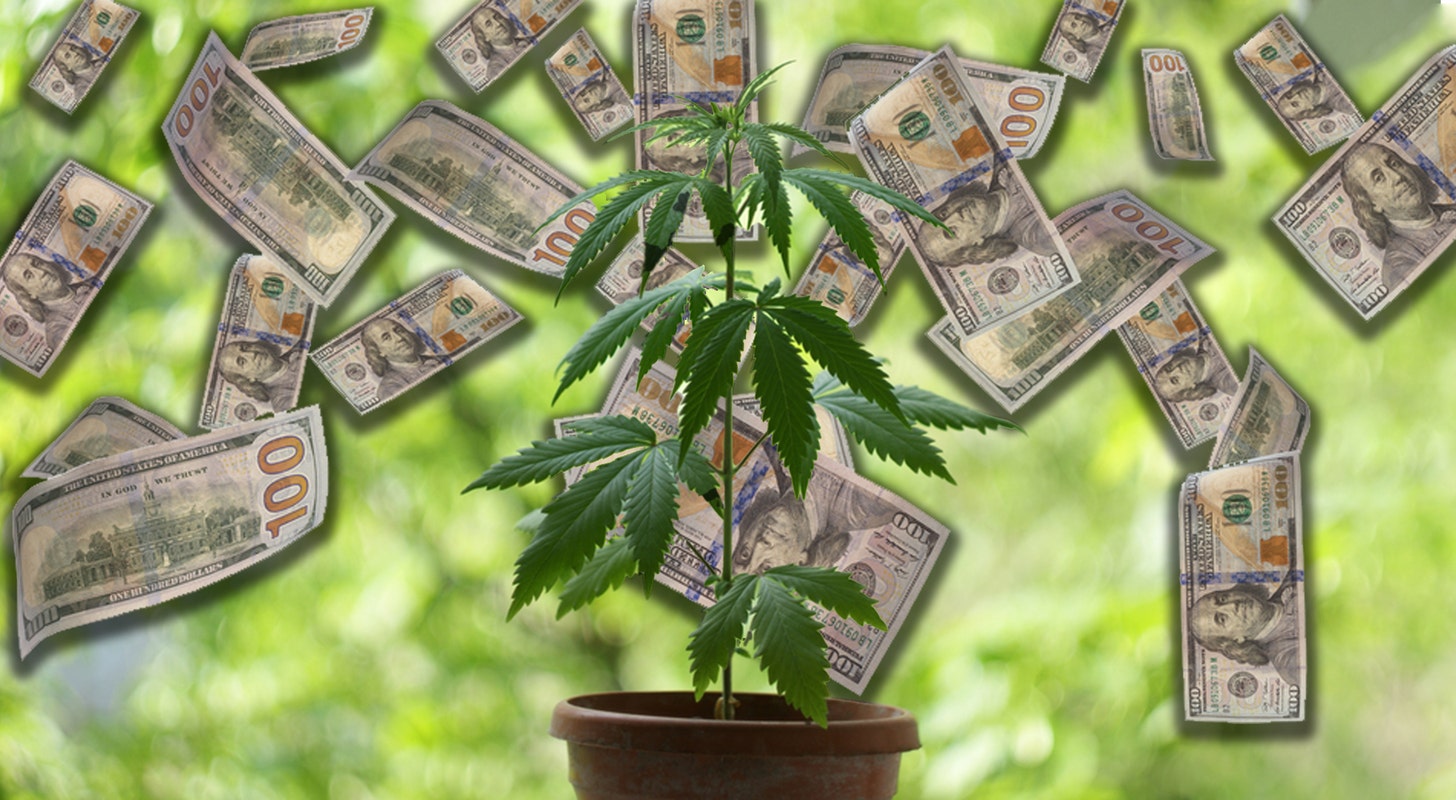 NYC State Senator Is Unhappy With Illicit Weed Shops In His Neighborhood, Appeals To Regulators
A New York lawmaker is the latest to urge the state cannabis regulator to tackle the issue of unlicensed cannabis retailers, reported High Times.
State Senator Brad Hoylman-Sigal, the Senate Judiciary Committee chair who represents New York's 47th District (Manhattan's West Side), said seeing illicit dispensaries in his neighborhood prompted him to act.
In a letter to Office of Cannabis Management executive director Christopher Alexander and Tremaine Wright, chair of the Cannabis Control Board, he voiced concerns about "serious issues caused by these stores."
They are "deceptive to consumers, hazardous to public health, cheating on their taxes, undermining the State's equity-based and legal cannabis rollout, and have little incentive to inspect IDs to ensure they are not selling to minors," Hoylman-Sigal wrote on Monday. "Additionally, because these stores are unregulated and have little oversight, they pose a danger to employees and neighbors."
He added that more than 100 shops are selling marijuana illegally in Hell's Kitchen alone. He submitted a list of stores selling illicit marijuana. 
"I am enclosing a list of stores which have been reported to us by constituents as well as a list of unlicensed stores in Hell's Kitchen compiled by the Hell's Kitchen Neighborhood Coalition," the senator continued. 
Hoylman-Sigal also stressed that the New York State Legislature granted additional authority to the Office of Cannabis Management (OCM) and the Department of Taxation and Finance (DTF) under the 2023 budget to help tackle the growing issue.
"This includes conducting inspections, imposing civil penalties, and seeking injunctions to shut down stores," he said.
OCM conducted its first enforcement hearing in late June, marking the beginning of a crackdown on unlicensed cannabis businesses, on the heels of New York Gov. Kathy Hochul announcing the temporary closure of over two dozen such businesses.
Another Push To Allow Weed Sales At Concerts And FestivalsMeanwhile, legal cannabis distributors seek additional market exposure by selling weed at pop-up marijuana trade shows, concerts and festivals. The measure, which would create another opportunity within the state's struggling market, is expected to get the green light on Wednesday, reported New York Post.
Under the new rules, cannabis retailers must partner with at least three marijuana farmers to sell their products, including cannabis flower, gummies and other edibles. Smoking of cannabis at events would be banned under the measure. Practically all outdoor smoking in public places in NYC is banned.
A similar plan to allow licensed cannabis growers and retailers to sell products at farmers' markets and festivals was paused by Gov. Kathy Hochul's administration earlier this month.
Want to hear more about the travails of NY's much-delayed legal weed market? It is sure to come up at the Benzinga Cannabis Capital Conference, in Chicago this Sept 27-28. Get your tickets today before prices increase and secure a spot at the epicenter of cannabis investment and branding.
Photo: Courtesy of Hvoenok and GOR Photo on Shutterstock
© 2023 Benzinga.com. Benzinga does not provide investment advice. All rights reserved.