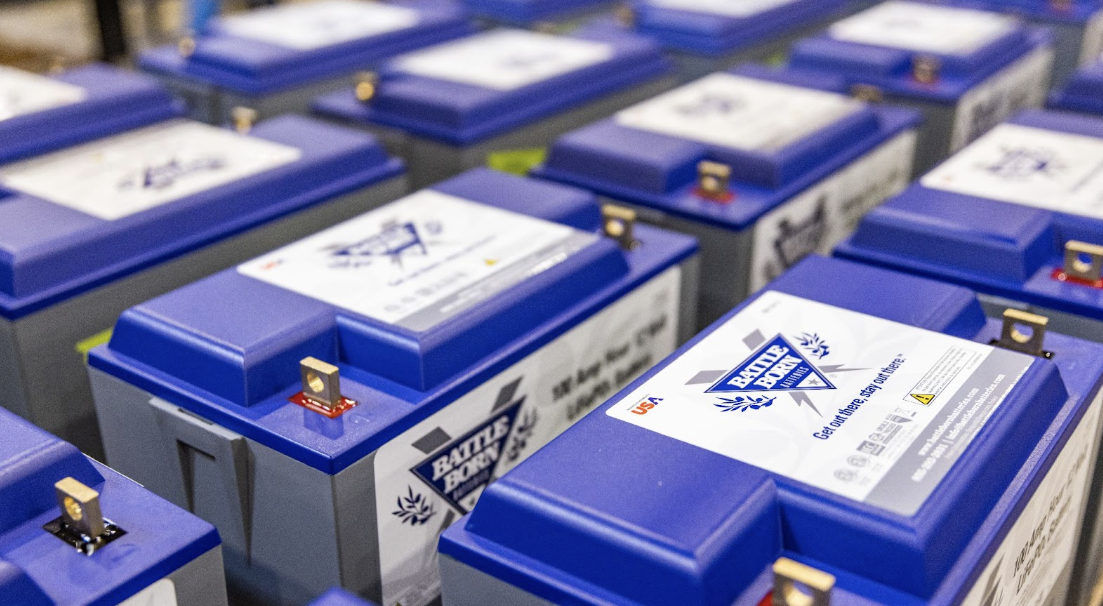 Reliable And Efficient Lithium-Ion Batteries Are Becoming Increasingly Important – Dragonfly Energy (NASDAQ: DFLI) Is Improving On Them To Develop The Very Best – Dragonfly Energy Hldgs (NASDAQ:DFLI)
The current landscape of the energy storage sector is in many ways antiquated, despite the growing demand for renewable energy sources that has emerged as a key theme in the sector. One of the biggest challenges facing the industry is the lack of sufficient energy storage technologies that can efficiently store and distribute renewable energy. The current battery technologies used in the sector, such as lead-acid batteries, are inefficient and expensive and have a short lifespan. The production of these batteries is often environmentally damaging, with toxic chemicals and heavy metals used in the manufacturing process. 
Lithium-ion batteries have emerged as a promising solution to the challenges facing the clean energy storage sector. They are more efficient, have a longer lifespan, and are less environmentally damaging than traditional battery technologies. Lithium-ion batteries also have a high energy density, allowing for more energy to be stored in a smaller space, which is essential for residential and commercial applications. 
However, there is still much to be desired from lithium-ion battery production. There is a need to develop new, more efficient and sustainable energy storage technologies that can address these challenges and support the transition to a clean energy economy. A Nevada-based energy company is working towards exactly this goal – to make lithium-ion batteries more efficient and effective. 
Dragonfly Energy Corp. DFLI is a leading manufacturer of deep-cycle lithium-ion batteries disrupting the energy storage industry. The company designs and assembles its batteries in the United States and is driving research and development initiatives for its non-toxic deep-cycle Lithium Iron Phosphate (LiFePO4) batteries. Their batteries are replacing lead-acid batteries across a wide range of markets, including RVs, marine vessels, residential off-grid and backup storage, and industrial applications. Dragonfly Energy is also working on proprietary and patented non-flammable solid-state battery cell technology, which will enable a more sustainable and reliable smart grid.
Dragonfly makes a full lineup of LiFePO4 batteries, but the most popular model is the 100Ah 12v (BB10012). As a distributed generation option, it is ideal for mobile applications such as RV, marine and off-grid, as it is significantly lighter than traditional lead-acid batteries, weighing only 31 pounds. The battery has an impressive lifespan of 3,000-5,000 cycles and can provide a 100-amp continuous current, 200-amp surge current (for up to 30 seconds), and ½ second surge for higher loads. The internal battery management system (BMS) ensures that the battery is protected from high and low voltages as well as high and low temperatures, making it a reliable and safe energy storage option, especially for specialty vehicles like marine vessels. 
Dragonfly Energy has emerged as a strong player in this field, with a successful track record of developing innovative and sustainable energy storage products. With a focus on research and development, as well as a robust infrastructure, Dragonfly Energy seems well-positioned to continue to excel in the clean energy storage sector. The company's commitment to sustainability and innovation makes it a promising partner for individuals and industries looking to transition to a clean energy economy.
Featured photo by Dragonfly Energy
This post contains sponsored advertising content. This content is for informational purposes only and is not intended to be investing advice.
© 2023 Benzinga.com. Benzinga does not provide investment advice. All rights reserved.