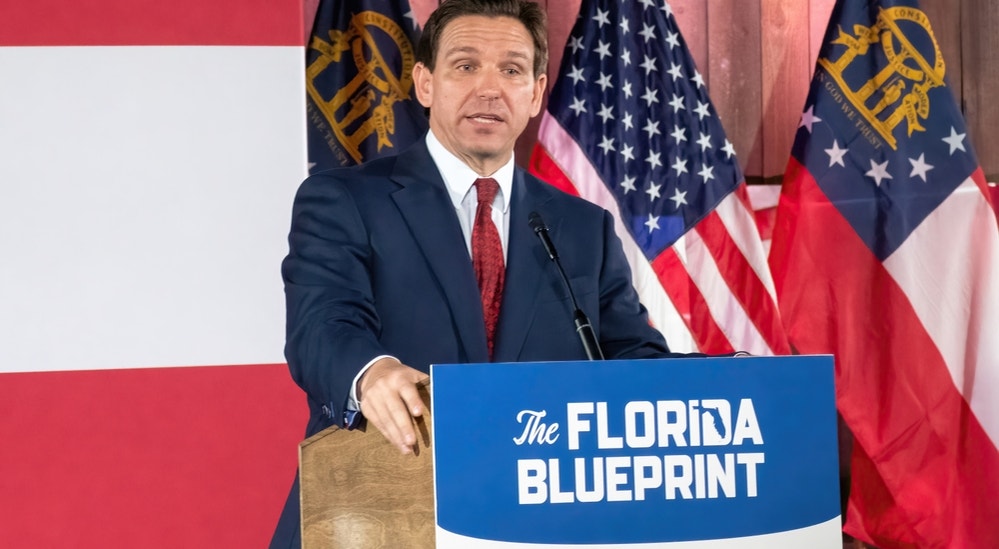 Ron DeSantis Dodges Question On Whether He Would Sign Nationwide Abortion Ban
Florida Governor Ron DeSantis has refrained from committing to sign a federal six-week abortion ban, despite his pro-life stance. The Governor's position was revealed during a recent interview with CNN's Jake Tapper.
What Happened: DeSantis, during his interview, expressed his support for pro-life policies but remained non-committal about signing a federal six-week abortion ban, The Hill reports.
He highlighted the challenges in Congress and the potential danger if the election is lost. The Governor signed a similar six-week abortion ban in Florida in April, which will only take effect if the state's current 15-week ban is upheld by the state Supreme Court.
See Also: Chamath Palihapitiya On Nasdaq 100 Rebalance: 'Will Be A B***h'
DeSantis's comments follow a pattern of avoiding a direct answer on whether he would sign a similar ban as president at the federal level. He emphasized a "strong bottom-up approach" and working with states and localities to advance the cause of life.
Why It Matters: The Governor's stance on the federal abortion ban is significant given his previous actions and statements. DeSantis has been a vocal pro-life advocate, and his decision to sign a six-week abortion ban in Florida was met with controversy.
His recent comments suggest a cautious approach, possibly due to the political implications and the ongoing legal challenge to the state's current 15-week ban.
Read Next: Elon Musk's Tesla Boasts About Strong Roof In Response To Model Y Owner: 'Enough To Withstand Adult Ele'
Image by William Hunton on Shutterstock
Engineered by Benzinga Neuro, Edited by Pooja Rajkumari
The GPT-4 Benzinga Neuro content generation system exploits the extensive Benzinga Ecosystem, including native data, APIs, and more to create comprehensive and timely stories for you. Learn more.
© 2023 Benzinga.com. Benzinga does not provide investment advice. All rights reserved.