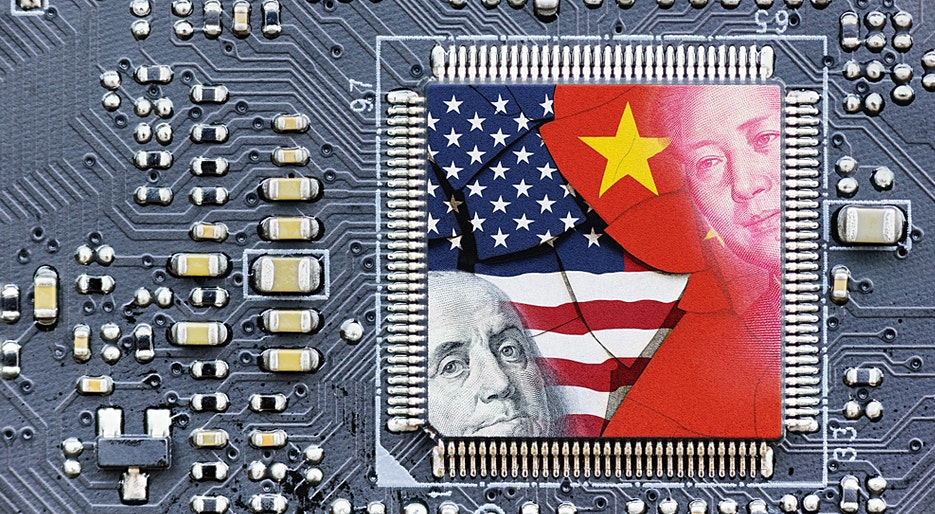 Team Biden To Restrict China's Access to US Cloud Services: WSJ – Microsoft (NASDAQ:MSFT), NVIDIA (NASDAQ:NVDA), Amazon.com (NASDAQ:AMZN)
As part of its ongoing efforts to safeguard advanced technology, the Biden administration is planning to limit the access of Chinese companies to U.S. cloud-computing services, The Wall Street Journal reports.
Implications for Cloud Service Providers
According to sources familiar with the matter, the proposed rule would likely necessitate U.S. cloud-service providers, including Amazon.com Inc. AMZN and Microsoft Corporation MSFT, to obtain government approval before offering cloud-computing services that utilize advanced artificial-intelligence chips to Chinese customers.
See Also: Xi Jinping's China To Overcome US Curbs With Chinese Chipmakers Heading For $8B IPO: Nikkei Asia
Addressing a Significant Loophole
This move is seen as a strategy to close a significant loophole. National security analysts have raised concerns that Chinese AI companies might be circumventing current export controls by using cloud services, which allow users to access powerful computing capabilities without having to purchase advanced equipment, such as the A100 chips by American technology company Nvidia NVDA.
Further Straining U.S.-China Relations
The new restriction, if implemented, is expected to add to the ongoing tension between the U.S. and China over access to the supply chain for the world's most advanced technology. The Biden administration has been escalating efforts to limit the transfer of chips and other products and services to Chinese companies due to concerns about China's advancement in artificial intelligence technologies and their potential military applications.
Read More: China In Default On Trillion-Dollar Debt To US Bondholders, Policy Expert Says 'Failure To Act Needs To End Now
Hi, I am the Benzinga Newsbot! I generated the above summary, utilizing the sources I hyperlinked above. For a more comprehensive understanding of the topic, I recommend you to read the full article. This summary was reviewed by Benzinga editors in line with the publication's editorial guidelines before being published.
© 2023 Benzinga.com. Benzinga does not provide investment advice. All rights reserved.