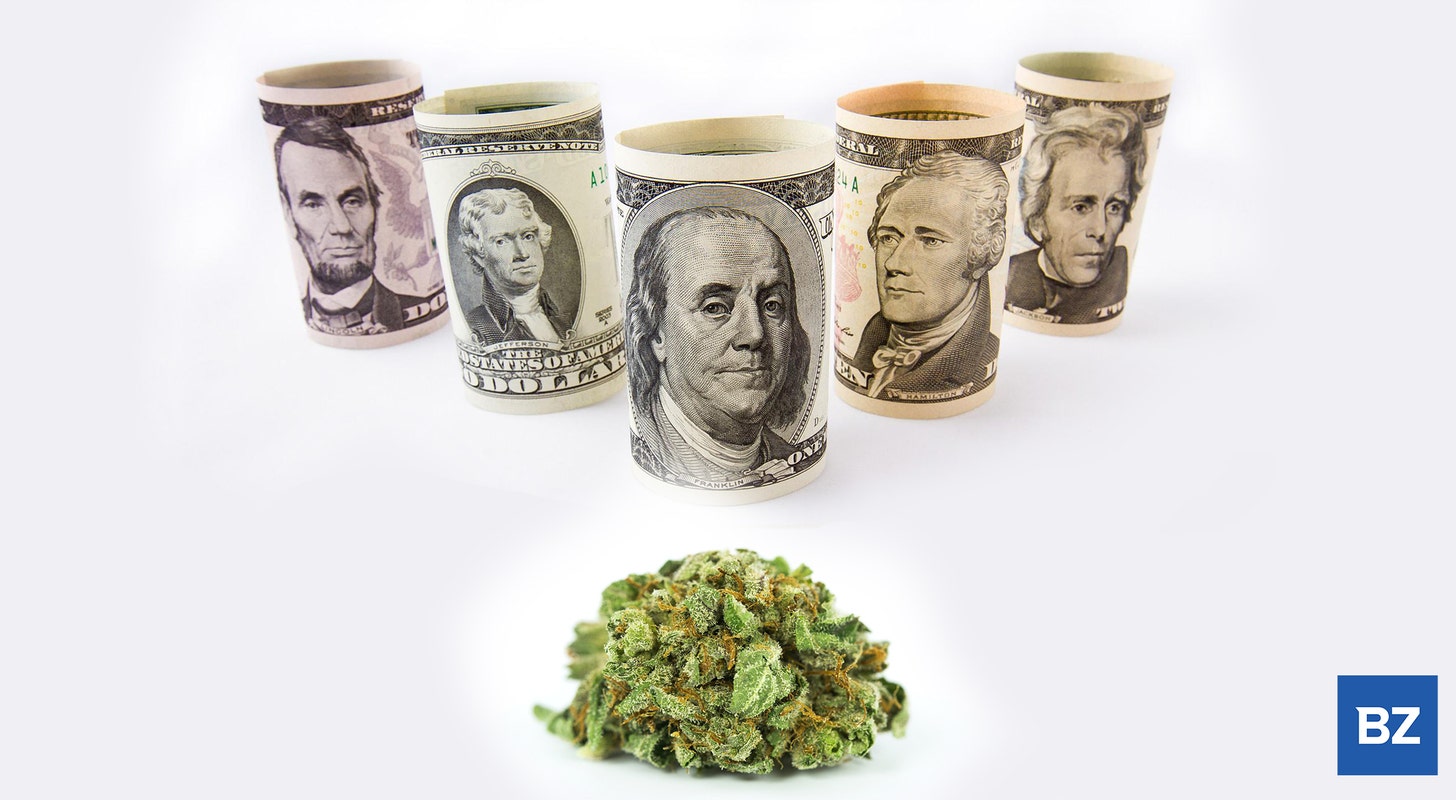 Trulieve Seeks To Reclaim Debt, Enters Multi-Million Dollar Legal Battle With Ohio Dispensaries – Trulieve Cannabis (OTC:TCNNF)
A Florida-based medical cannabis giant aims to reclaim $23.8 million, consisting of unpaid loans and other fees owed by the owner of three medical marijuana dispensaries in Ohio.
Last week, Trulieve Cannabis Corp. TCNNF filed a civil lawsuit against Harvest of Ohio and Harvest Grows in Franklin County Common Pleas Court, alleging that negotiations around debt payoff are "not in good faith and had no intention of repaying the almost $25 million debt," reported Dayton Daily News.
According to the lawsuit, the debt includes capital expenses, operating expenses, cash funding, payroll, licensing fees and rent for Harvest locations.
Harvest of Ohio, which entered into several agreements with Harvest Health and Recreation Inc. in 2020, manages three dispensaries across The Buckeye State, with locations in Beavercreek, Columbus, and Athens. The company facilitates a medical marijuana cultivation facility, Harvest Grows, in the vicinity of Ironton.
Trulieve officials explained why they filed legal action against an Ohio-based cannabis operator.
"We have a responsibility as a business and a fiduciary responsibility to our shareholders to collect this debt, and that is what this suit seeks to accomplish," they said. "We agreed to loan them money and they agreed to pay us back, yet they have not paid a penny."
Background
After months of negotiations, Trulieve and Harvest Health & Recreation Inc wrapped up their billion-dollar merger in October 2021.
Kim Rivers, CEO of Trulieve, told Benzinga at the time that the deal "established our position as the largest and most profitable multi-state operator in America with true depth and scale in key markets, positioning us to effectively execute on future state and federal catalysts."
It allowed Trulieve to operate a robust retail network of nearly 150 dispensaries at the time, across 11 states and three strategic regional hubs, with market-leading positions in Arizona, Florida and Pennsylvania.
However, the deal also meant Trulieve would continue financially assisting the Ohio Harvest companies.
To that end, Trulieve provided Ohio Harvest with over dozen deadline extensions for repayment, with the 15th expiring this month.
Benzinga Cannabis Capital ConferenceMeanwhile, Rivers has been announced as the keynote speaker at the upcoming Benzinga Cannabis Capital Conference. With her sharp business acumen and deep insights into the cannabis industry, she is set to ignite discussion and inspire attendees.
This year, the high-profile event will light up Chicago's Magnificent Mile Marriott hotel on September 27-28.
In one of her previous appearances at the Benzinga events, Rivers shared the story of Trulieve's growth: from a small company in Florida with ten employees to a marijuana giant operating in 11 states and having 9,000 employees.
Price ActionTrulieve's shares traded 0.52%  higher at $4.409 per share at the time of writing on Tuesday morning.
The Benzinga Cannabis Capital Conference, the place where deals get done, is returning to Chicago this Sept 27-28 for its 17th edition. Get your tickets today before prices increase and secure a spot at the epicenter of cannabis investment and branding.
Photo: Courtesy of NikolayFrolochkin and ganjaspliffstoreuk by Pixabay
© 2023 Benzinga.com. Benzinga does not provide investment advice. All rights reserved.