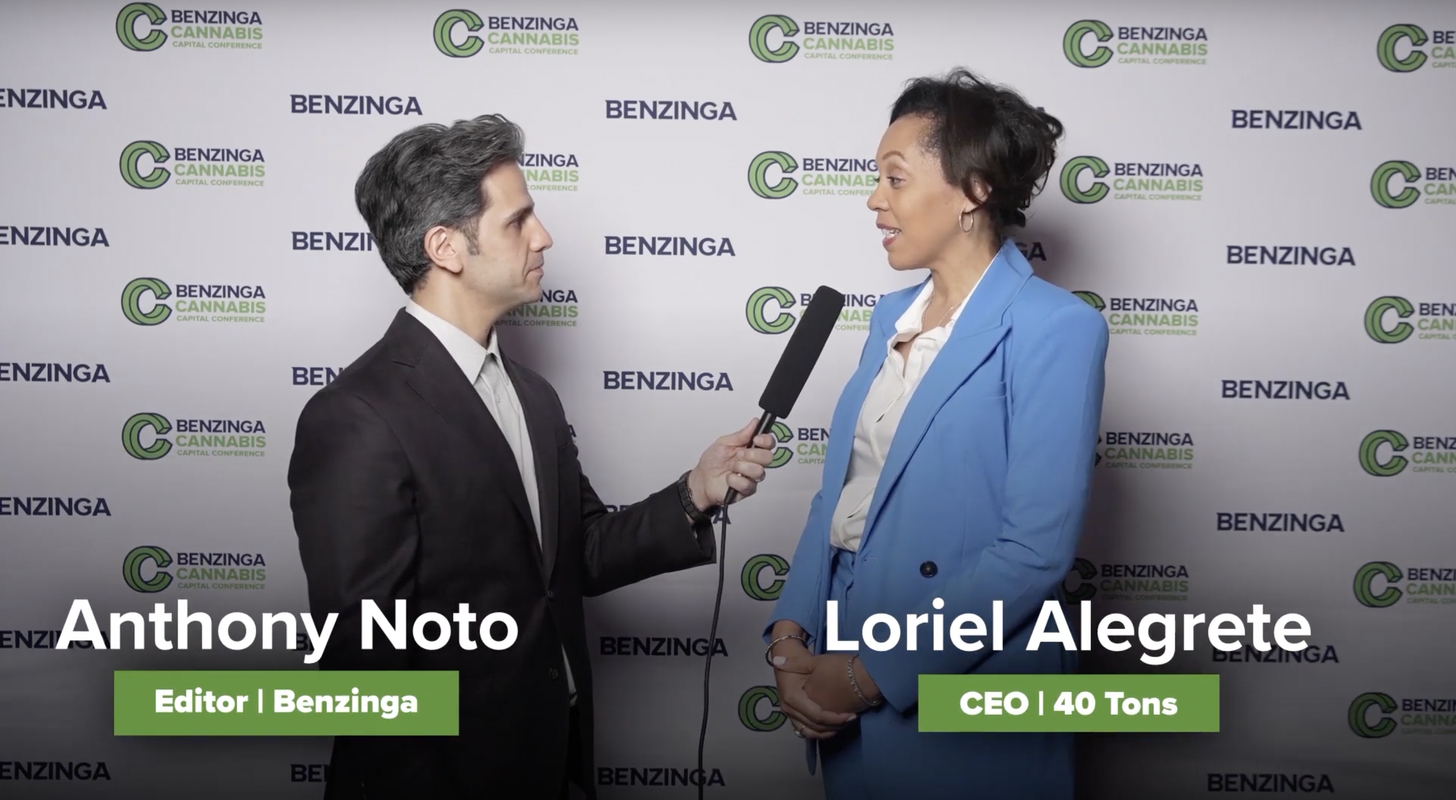 What Does It Mean To Be A Social Impact Cannabis Brand? 40 Tons CEO Breaks It Down
"Being a social impact cannabis brand: for 40 Tons, it is about making an impact in your community, taking action, providing opportunity and education for those affected by the war on drugs," declared Loriel Alegrete, CEO and Co-founder of 40 Tons, at the latest Benzinga Cannabis Capital Conference in Miami.
Her passionate plea for community engagement and corporate responsibility in the cannabis industry has resonated strongly as the industry prepares for the conference's return to Chicago later this year.
The 40 Tons initiative represents a profound effort to bring change and reform to a system that disproportionately affects communities of color. According to Alegrete, "40 Tons has a tremendous impact in the communities that we decide to do our career conferences at. This is an all-inclusive event where we bring out folks."
When asked about cannabis brands that have impressed her with their support for social impact initiatives, she doesn't hesitate to express her admiration. "The cannabis brands that really hit home to my heart are brands like Eaze Delivery Platform, Stiiizy. They've always been a huge supporter of our community initiatives," she shared.
Further noting the contributions of brands such as HERBL and Cosmic Gummies, Alegrete added, "It goes on and on and on. They've always been huge supporters of 40 Tons in our community initiatives as they align themselves with us."
In an industry often criticized for its lack of social consciousness, Alegrete's remarks stress the importance of community support, empowerment, and a commitment to justice.
Looking to delve deeper into the future of cannabis, driven by both profit and social impact? The Benzinga Cannabis Capital Conference is scheduled to return to Chicago on September 27 and 28. More information is available at bzcannabis.com
© 2023 Benzinga.com. Benzinga does not provide investment advice. All rights reserved.