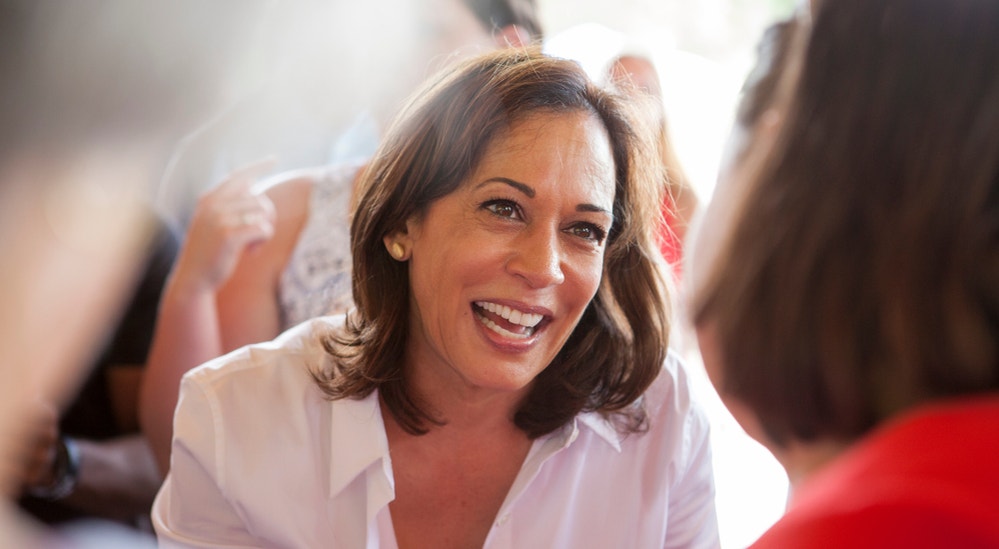 What Is Artificial Intelligence? Vice President And AI Czar Kamala Harris Does Her Best To Explain, Draws Reaction From Musk
One of the biggest topics in the world in 2023 is artificial intelligence. The growth of generative AI such as ChatGPT and use cases for AI has seen valuations soar for artificial intelligence stocks.
With AI a trending topic, it came as a surprise to many to hear a leader in the AI space and political leader stumble to explain what exactly it is.
What Happened: A video shared on social media shows Vice President Kamala Harris attempt to explain what artificial intelligence is.
"I think the first part of this issue that should be articulated is AI is kind of a fancy thing, first off its two letters, it means artificial intelligence," Harris said.
Harris goes on to say that what artificial intelligence is about is machine learning.
"The machine is taught and part of the issue here is what information is going into the machine"
The vice president said we can make predictions on what artificial intelligence will produce.
"What then will be produced in terms of decisions and opinions that may be made through that process."
While the video shared on social media cuts off, the New York Post shared the rest of the quote from Harris.
"This is part of the issue that we have here is thinking what is going into a decision and whether that decision is actually legitimate and reflective of the needs and the life experiences of all the people."
The video prompted replies from many on social media, including Elon Musk.
A user tweeted "We want government to regulate AI" and used the video to highlight "the government regulating AI."
Musk replied to the video with a pensive face emoji.
Others were quick to joke about the video.
"There needs to be a whole website of Kamala Harris explaining things. Wikamalapedia," Daily Caller editor Vince Coglianese joked in a tweet shared by the New York Post.
Radio host Clay Travis said that "Kamala Harris talks to Americans like we are all in kindergarten."
Related Link: If You Invested $1,000 In AI Stock (C3.ai Inc) When ChatGPT Launched, Here's How Much You'd Have Now 
Why It's Important: Harris was appointed to lead the efforts of the White House for AI and given the title AI Czar by the media.
Musk was critical at the time of the appointment by Harris, responding to a user sharing the article announcing the AI role for the vice president.
While Musk didn't volunteer himself to head up AI regulation as the user suggested, he offered his own take.
"Maybe someone who can fix their own wifi router wouldn't be too much to ask," Musk tweeted.
Vivek Ramaswamy, who is running for president in the 2024 election, previously criticized Harris.
"I don't think Kamala Harris is capable of directing U.S. policy on AI. My guess is she has some difficulty even spelling it," Ramaswamy said.
Harris has struggled in the past with speeches where she offers up definitions on terms. In June, Harris tried to define what culture is at a speech in Louisiana.
"Culture is — it is a reflection of our moment in our time, right? And in present culture is the way we express who we're feeling about the moment," Harris said. "And we should always find times to express how we feel about the moment that is a reflection of joy, because as you know, it comes in the morning."
The speech also drew criticism on social media.
Benzinga shared in June that Harris saw her net favorability hit record lows for a vice president. A poll from NBC News said 49% of people have a negative opinion of Harris and 32% have a positive opinion of the vice president.
Read Next: EXCLUSIVE: Qualcomm Seizes 'Amazing Opportunity' With Artificial Intelligence, Harnessing A 'Transformational Moment'
Photo: Shutterstock
© 2023 Benzinga.com. Benzinga does not provide investment advice. All rights reserved.