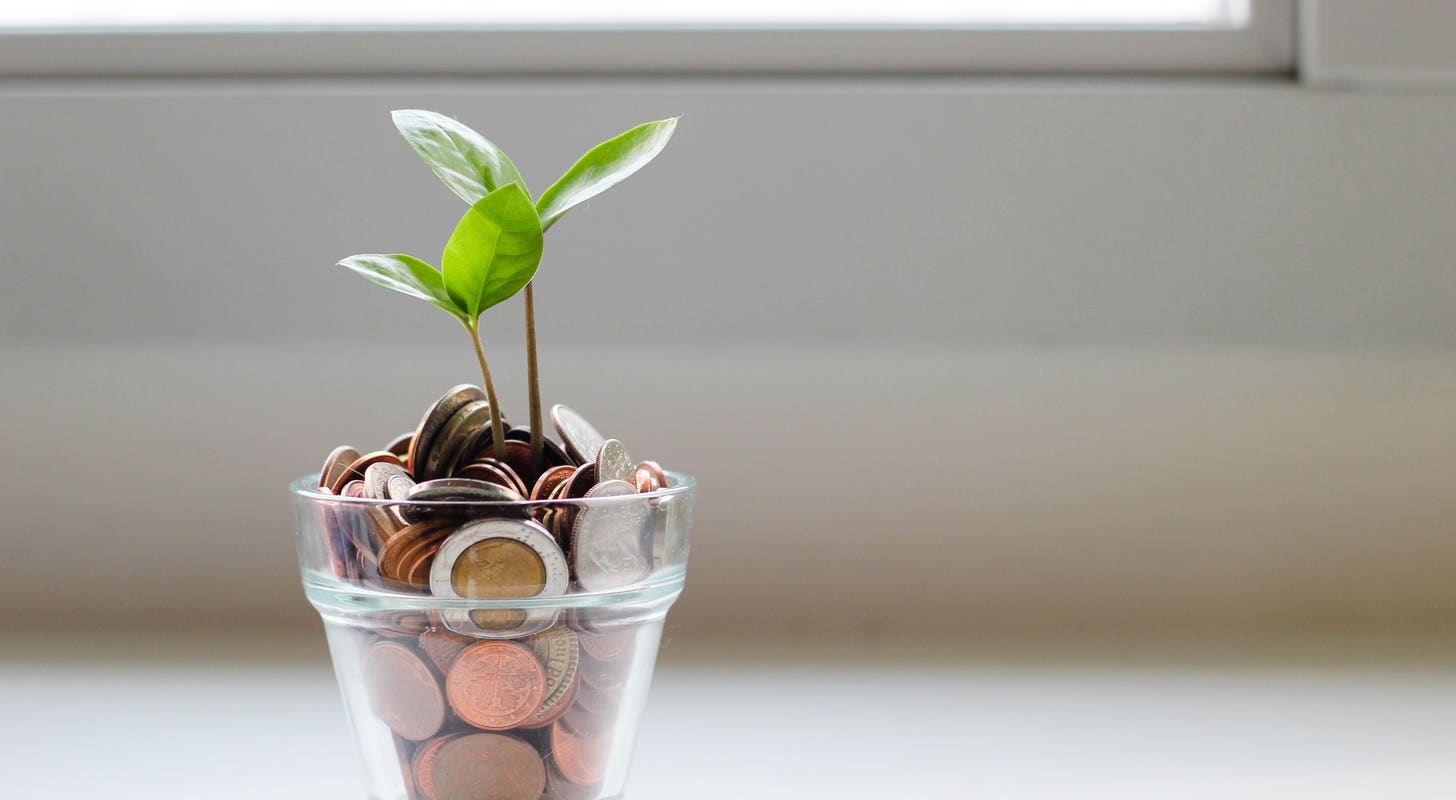 What To Do If You Were Banking On Student Loan Forgiveness And Why There Could Be Hope For Other Reasons
The U.S. Supreme Court put a nail in the proverbial coffin for President Biden's student loan forgiveness. Many former students were counting on up to $20,000 of their federal student loan debt becoming forgiven. Unfortunately for many, this doesn't look like it will be happening, but it isn't all bad.
Don't Skip Your Vegetables For Ice CreamThe United States is in over $30 Trillion of debt as I write this.* Forgiving student loans would only make this worse. Getting debt forgiven sounds great at face level, but it could have some serious ramifications. It doesn't just disappear. The money to forgive it must come from somewhere.
It could come from increasing taxes. Student loan forgiveness today might feel great, but it may have a lasting impact in the form of paying more taxes.
Another scenario is nothing changes, which could be worse. If student loans were forgiven with no policy change, we could see increased inflation. Student loan forgiveness essentially would be "giving" all of that money to people – creating it out of thin air. Inflation is a decrease in how much our dollars can buy.
If you eat ice cream instead of vegetables for too long, you won't love how you look on the beach.
If you have your debt forgiven, you could feel the effects later.
How You Could Plan If You Aren't PreparedAccording to studentaid.gov, loan interest resumes 9/1 and payments are due starting 10/1. If you aren't prepared for this, start here:
1. Create your budget.
Understand exactly where your money is being spent now – bills and expenses. Figure out if a change is needed to afford your federal loan payment.
2. Evaluate all other debts.
If you have a car loan, mortgage, or other student loans, it could make sense to refinance. Extending your payoff period to decrease your minimum payment may help. This could increase the interest rate on your debt, but flexibility could be needed. If your federal student loans are
straining your budget, extending payoff period can also result in paying more interest even if the rate doesn't increase.
3. Develop yourself in an effort to increase your income.
Decreasing your expenses is a quick fix, but the long-term play could be making money so that your expenses become small in comparison. Identify key skills within your career that could help you make more money.
You Know What You Signed Up ForI'll end this with some tough love. If you have student loans, you signed up for them. It's now on you to take responsibility. Develop a plan to pay them off and execute on it. If you don't feel confident doing it yourself, you can reach out to a financial planner to help you.
*"Debt to the Penny." U.S. Treasury Fiscal Data, fiscaldata.treasury.gov/datasets/debt-to-the-penny/debt-to-the-penny. Accessed 5 July 2023.
DisclaimerThis article is intended to provide general information and does not constitute financial advice. Everyone's financial circumstances are unique. It's crucial to consult with a financial planner or a trusted financial professional who understands your specific situation before making decisions based on this information.
Armando Sallavanti is a registered representative of and offers securities and investment advisory services through MML Investors Services, LLC. Member SIPC (www.sipc.org). Supervisory Office: 2 Bala Plaza, Ste 901, Bala Cynwyd, PA 19004. Tel: 610.766.3000.
Licensed for insurance in: AZ, CA, CT, DE, FL, HI, IN, MD, NJ, NY, PA, TX, UT CA Insurance Lic. # 4148846; domiciled in PA
Registered for securities in: AL, AZ, DE, FL, HI, IN, MD, MN, NC, NJ, NY, PA, TX
© 2023 Benzinga.com. Benzinga does not provide investment advice. All rights reserved.