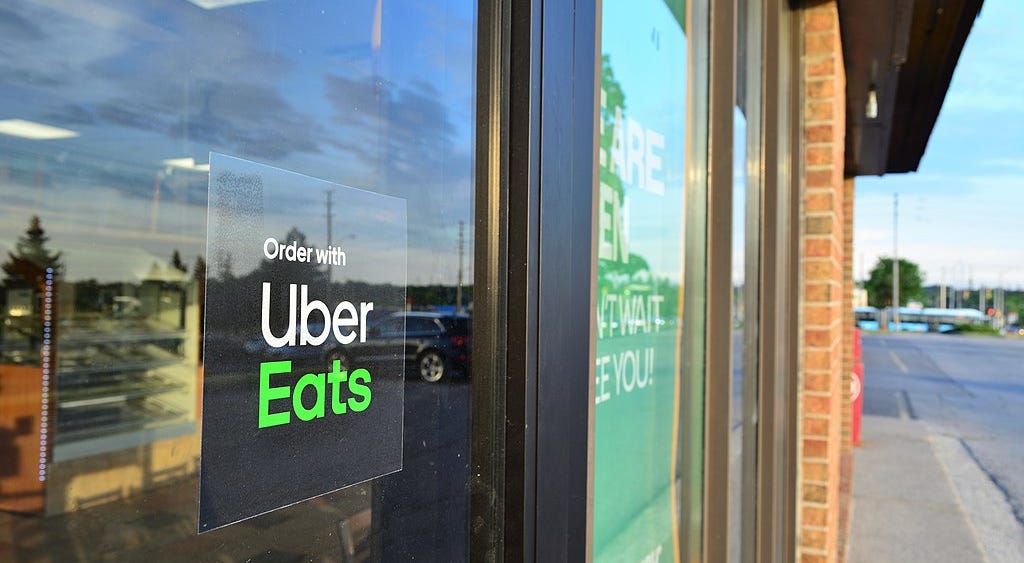 What's Going On With Uber Stock Tuesday? – Uber Technologies (NYSE:UBER)
Uber Technologies, Inc UBER stock is trading lower Tuesday as reports indicate its faceoff with a California lawsuit claiming it should have covered UberEats drivers' work-related expenses, as per the state's top court.
The California Supreme Court, in a unanimous ruling, said UberEats driver Erik Adolph did not give up his right under state law to sue on behalf of a large group of workers even though he agreed to bring his work-related legal claims in private arbitration, Reuters reports.
Adolph prosecuted Uber in 2019 for allegedly misclassifying UberEats drivers as independent contractors rather than employees and their need for reimbursement for work expenses under California law.
A unique California law called the Private Attorney General Act, or PAGA, allows workers to sue for employment law violations on behalf of the state and keep one-quarter of any money they win. 
The California Supreme Court said nothing in that law bars workers from pursuing claims on their behalf in arbitration while separately litigating large-scale claims in court.
Uber lawyer Theane Evangelis stated that Monday's ruling conflicts with the Viking River decision and violates a federal law that requires enforcing valid arbitration agreements.
Groups, including the U.S. Chamber of Commerce, filed briefs in Monday's case, warning the California Supreme Court that a ruling against Uber could encourage workers to file meritless lawsuits and pressure companies to settle them.
Price Action: UBER shares traded lower by 1.67% at $44.75 premarket on the last check Tuesday.
Photo via Wikimedia Commons
© 2023 Benzinga.com. Benzinga does not provide investment advice. All rights reserved.