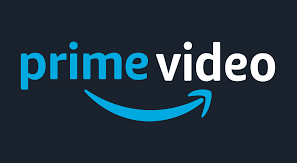 Amazon's Prime Video Launches 'Mission Start Ab': Hunting Unicorns in India's Startup Ecosystem – Amazon.com (NASDAQ:AMZN)
Amazon.Com, Inc AMZN prepared to launch "Mission Start Ab," a startup reality show on its Prime video-streaming service in India, at a subscription cost of ₹1,499 ($18) per year.
The seven-episode show will bring together three undisclosed investors on a hunt to discover India's next unicorn as the country's startup economy faces a funding winter and prominent startup Byju's strives to regain investor confidence.
With "Mission Start Ab," Amazon aims to reshape the narrative surrounding its Indian business, which has grown despite challenges and faced accusations of predatory practices by local mom-and-pop store owners in the past, Bloomberg reports.
The show marks another step in Amazon's efforts to bring more small businesses, artisans, and women entrepreneurs onto its online storefront in India, as it aims to counter the negative perceptions and continue expanding its presence in the country.
The meeting between Indian Prime Minister Narendra Modi and Amazon CEO Andy Jassy during Modi's U.S. tour indicates a potential thaw in relations, with the Modi administration's tech policy-shaping agency advising the new show, similar to the popular series Shark Tank.
Through "Mission Start Ab," Amazon aims to achieve two goals simultaneously: shape its image in India's top international market and tap into India's growing enthusiasm for entrepreneurship.
Amazon.Com had shared plans to ramp up investments in India to $26 billion by 2030, adding $6.5 billion in new planned assets after Jassy met Modi in the U.S.
Modi and Jassy spoke about supporting Indian startups, creating jobs, enabling exports, digitizing, and more.
Price Action: AMZN shares traded lower by 0.54% at $132.84 on the last check Tuesday.
Photo via Wikimedia Commons
Disclaimer: This content was partially produced with the help of AI tools and was reviewed and published by Benzinga editors.
© 2023 Benzinga.com. Benzinga does not provide investment advice. All rights reserved.