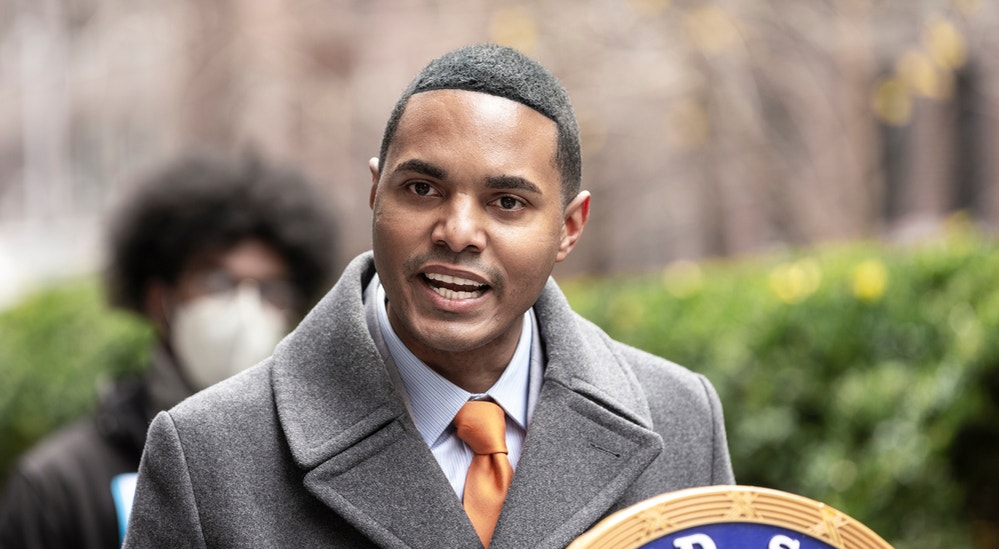 US Congressman Ritchie Torres Challenges SEC's Crypto Onslaught
Amid the U.S. Securities and Exchange Commission (SEC) onslaught against major industry players such as Coinbase Global Inc COIN and Binance BNB/USD, U.S. Rep. Ritchie Torres (D-N.Y.) wrote a letter to SEC Chair Gary Gensler, urging the agency to reconsider its aggressive approach towards cryptocurrencies.
In his letter, Torres questioned whether the SEC intended to reevaluate its hardline stance on cryptocurrencies.
This correspondence follows the SEC's unsuccessful lawsuit against Ripple XRP/USD, in which the court determined that XRP does not qualify as a security.
The congressman from Bronx argued in his letter the SEC had been careless in its application of the Howey Test, a standard used to determine whether certain transactions qualify as "investment contracts."
He further stated the court's ruling signifies a return to a more meticulous application of this test.
Also Read: Crypto Entrepreneur, Tron Founder Justin Sun Faces Lawsuit Over TrueUSD Acquisition
After a federal judge ruled that certain digital asset transactions fall outside the SEC's regulatory purview, Torres pointed out in his letter to Gensler that the decision suggested that "while crypto assets are not considered securities in and of themselves, they can be part of investment contracts that are classified as securities."
Torres' letter also underscored the judge's criticism of the SEC's failure to provide adequate notice to the industry.
His letter comes at a time when the regulatory landscape for cryptocurrencies in the U.S. remains uncertain.
Read Next: Marathon Digital CEO Fred Thiel Faces Legal Battle Over Alleged Breach Of Duties
Join Benzinga's Future of Crypto in New York City on Nov. 14, 2023, to stay updated on trends like AI, regulations, SEC actions and institutional adoption in the crypto space. Secure early bird discounted tickets now!
Photo: Shutterstock
© 2023 Benzinga.com. Benzinga does not provide investment advice. All rights reserved.