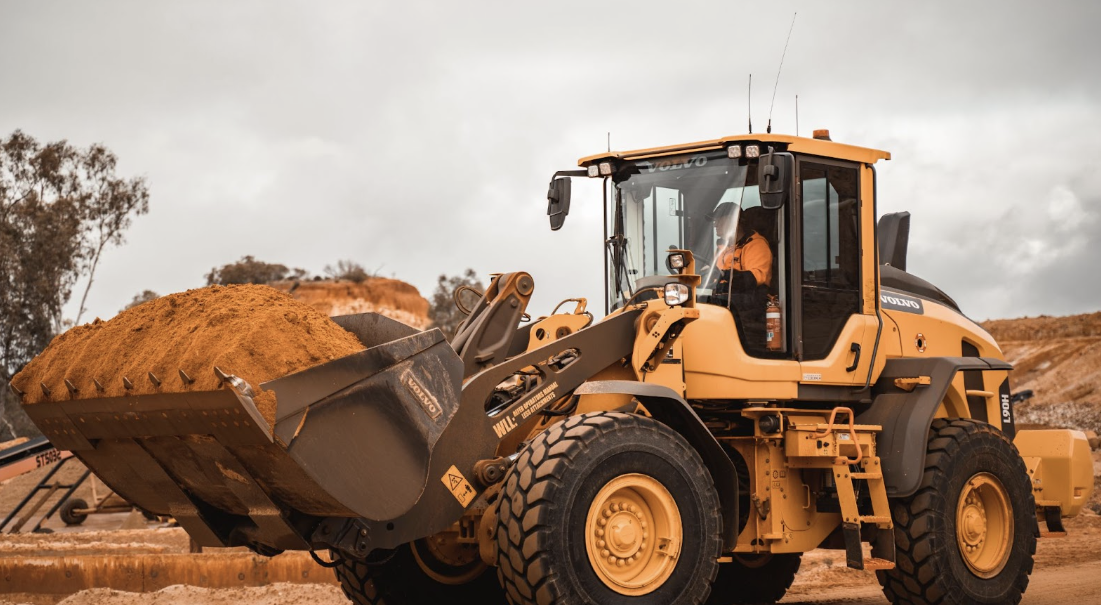 As Electrification Market Passes $74 Billion, Has Greenland Technologies (NASDAQ: GTEC) Found A Niche In The Green Energy Market? – Ford Motor (NYSE:F), Caterpillar (NYSE:CAT)
Countries around the world are ramping up their investments in green energy, with the US leading innovation to help reach net zero emissions. Greenland Technologies Holding Corporation GTEC has spent over 15 years as a trusted provider of transmission and drivetrain systems in the industrial machinery market. Now the company is looking to take first mover advantage by bringing green energy to the heavy machinery sector.
The global electrification market, which advances the conversion of power grids and systems to electric power, was worth $74 billion in 2022. It is expected to reach $170 billion by 2032, growing at a compound annual growth rate (CAGR) of 8.9% during the forecast period. The move toward electrification is driven by the interest in renewable energy and the leveraging of new technologies to create sustainable, efficient economies. As of 2022, North America held the largest revenue share (48%), and electrification had penetrated multiple markets and sectors.
One of the most prominent sectors to adopt electrification is electric vehicles (EVs). EV sales in America will pass one million this year for the first time, and spending on the transition from internal combustion engines (ICE) to EVs has ramped up in both the public and private sectors. Leading car manufacturers like Ford Motor Company F and General Motors Co. GM have announced investments in EVs as they compete with Tesla TSLA for a dominant share in the growing EV market.
Electrification Comes For Heavy MachineryIn the race to electrification, however, one area that has not received much attention is the heavy-duty and industrial machinery sector. Very few companies have been investing in bringing clean energy solutions to the industrial sector, a surprising omission given that the industrial sector contributes 23% of all US greenhouse gas (GHG) emissions and construction sites account for 10% of all global GHG emissions.
Several companies have begun signaling an interest in the shift toward electric heavy machinery, with both Volvo VLVLY and Caterpillar Inc. CAT revealing prototypes of electric heavy equipment at trade shows. Volvo has started its test programs with WM and Caterpillar is developing its 793 electric vehicle series. 
However, these companies will possibly want to avoid seriously marketing those products, at least for the time being. Companies that are heavily invested in heavy equipment machinery may need to maintain sales revenue from their diesel product line, and cannot easily make the switch to electric without losing from their topline. Plus, an electric engine has fewer moving parts than a diesel ICE. This means electrification could also hit their repair and maintenance revenue, which these companies may want to avoid.
Greenland's Position In the SectorGreenland Technologies believes it is in a strong position to lead the way in the electrification of this sector. The company has over a decade of experience in the materials handling industry, and now it is establishing itself as a leader in electric industrial vehicles and power systems for material handling equipment.
The company is currently developing a full suite of all-electric heavy equipment under its brand HEVI Corp, which will include loaders, excavators, forklifts and more. The machines are powered by lithium-ion batteries with a 10-12 year life span – longer than the lifespan of other EV equipment makers. 
Greenland Technologies believes that companies will be highly incentivized to make the switch to its all-electric machines. Not only do HEVI machines produce zero operating emissions and reduce noise, but they also lower the total cost of ownership over the lifespan of the machine. EVs have generally been shown to reduce maintenance costs by 40% over comparable ICE vehicles, and Greenland Technologies believes its all-electric fleet can lead to similar savings.
The company has begun preparing for the sale of its machines by opening its first manufacturing facility in Maryland in Q4 of 2022. This 54,000 facility will begin rolling out HEVI products as early as Q3 of this year. It also launched its GEL-5000 machine, an all-electric front loader, and raised just over $10 million to use as working capital for this year.
Learn more about what Greenland Technologies is doing in the electrification market.
Featured photo by Zac Edmonds on Unsplash.
This post contains sponsored advertising content. This content is for informational purposes only and is not intended to be investing advice.
© 2023 Benzinga.com. Benzinga does not provide investment advice. All rights reserved.