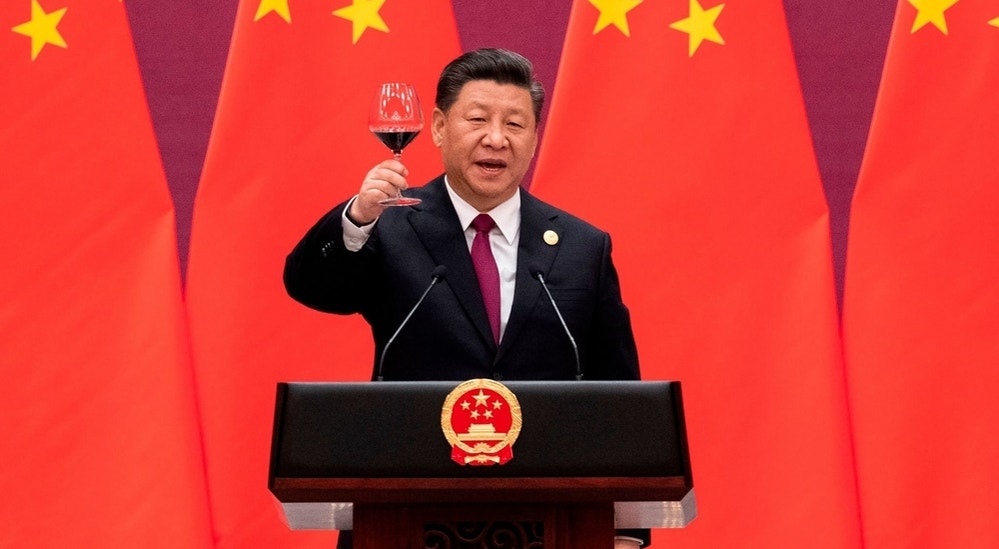 China In Default On Trillion-Dollar Debt To US Bondholders, Policy Expert Says 'Failure To Act Needs To End Now'
The People's Republic of China is currently in default on its sovereign debt held by American bondholders worth close to a trillion dollars, while the U.S. continues to pay interest on approximately $850 billion in debt held by China, The Hill reports in an opinion piece. Despite this, successive U.S. administrations have allowed business and trade with China to proceed as usual.
Andrew Hale, who authored the story, adds that the repayment of the bonds should be held as essential for the national security of the U.S.
"Lest anyone wonder about the age of these bonds, it is irrelevant. What matters is that this is a sovereign obligation," he said. Andrew Hale is the Jay Van Andel Senior Policy Analyst in Trade Policy at The Heritage Foundation.
See Also: Blinken Stands By Biden's 'Dictator' Label On Xi Jinping: 'Going To Continue To Do And Say Things You Don't Like'
Before 1949, the government of the Republic of China issued a large volume of long-term sovereign gold-denominated bonds to private investors and governments. However, in 1938, during its conflict with Japan, it defaulted on its sovereign debt. The People's Republic of China, recognized internationally as the successor government of China, is responsible for the repayment of the defaulted bonds under international law.
The American Bondholders Foundation (ABF), a private group of American citizens, holds a large quantity of these gold-denominated bonds, valued at well over $1 trillion. The U.K. reached a settlement agreement on these same Chinese bonds in 1987, but the U.S. has failed to take a similar stance.
The Biden administration and the U.S. Congress have a unique opportunity to enforce the international rule that governments must honor their debts. They could acquire the Chinese bonds held by the ABF and use them to offset the $850 billion-plus of U.S. Treasurys owned by China, or pass legislation requiring China to abide by international norms and rules of finance, trade, and commerce.
Read Also: US Set To Restrict China's Access To Cloud Computing Services From Amazon, Microsoft
© 2023 Benzinga.com. Benzinga does not provide investment advice. All rights reserved.