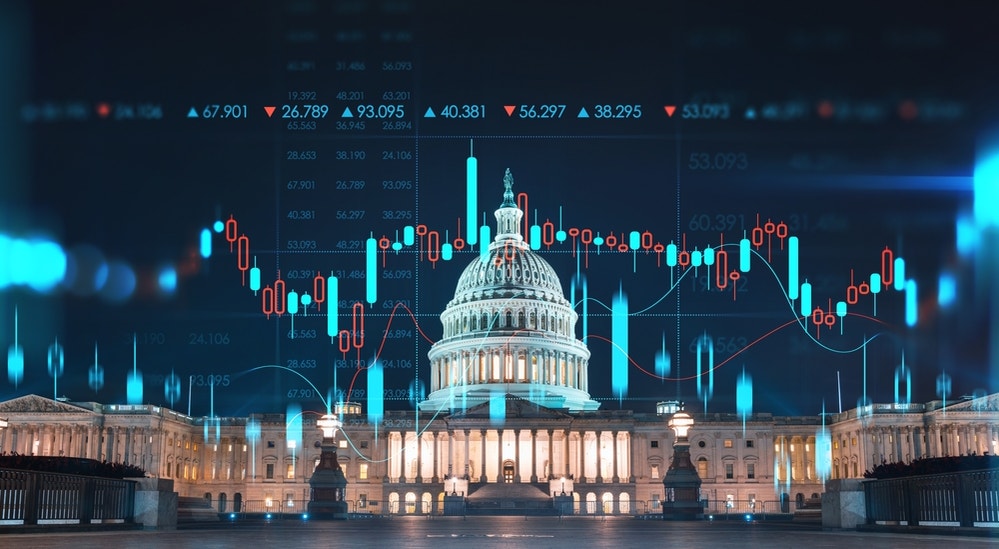 Congress Loves These 5 Stocks, Should You? – Microsoft (NASDAQ:MSFT), NetApp (NASDAQ:NTAP), Mastercard (NYSE:MA), PNC Finl Servs Gr (NYSE:PNC), S&P Global (NYSE:SPGI)
Politicians trading the markets is nothing new. For decades, our elected officials have tried to make smart investments, just like the rest of us.
Tracking trades made by politicians can offer a glimpse into their financial strategy and potentially provide some insight into market trends.
Let's take a look at Congress's trading activity from Jan. 1, 2023, to July 18, 2023, particularly focusing on the top-five most traded stocks, who traded them, and what it might mean for everyday investors.
Top Stocks: Between the start of the year and now, Congress has made a total of 6,090 trades across 1,447 individual stocks, accounting for a total volume of $288.02 million, according to data from Capitol Trades.
The top five most traded stocks are Microsoft Corp MSFT with 466 filings, NetApp Inc. NTAP with 196 filings, Mastercard Inc MA with 103 filings, S&P Global Inc SPGI with 83 filings, and PNC Financial Services Group Inc PNC with 80 filings.
Leading the pack is Ro Khanna, a Democratic U.S. representative from California's 17th congressional district, who made 2,596 trades across 659 stocks, with a total volume traded of $61.76 million.
Khanna serves on the House Committee on Oversight and Accountability and is a ranking member of the Armed Services Committee.
Next is Michael McCaul, a Republican representative for Texas's 10th congressional district, who has made 743 trades, totaling $68.17 million across 183 stocks.
McCaul chairs the House Committee on Foreign Affairs and is the Chairman Emeritus of the House Committee on Homeland Security.
Daniel Sachs Goldman, a Democratic representative from New York's 10th congressional district, made 737 trades amounting to $33.44 million across 476 stocks.
Goldman sits on both the House Committee on Homeland Security and the House Committee on Oversight and Accountability.
Josh Gottheimer, a Democratic representative for New Jersey's 5th congressional district, made 347 trades this year, totaling $42.77 million across 127 stocks.
Gottheimer sits on the House Committee on Financial Services, House Committee on Capital Markets, and the House Committee on National Security, Illicit Finance and International Financial Institutions.
Finally, we have Tommy Tuberville, a Republican senator from Alabama, who made 212 trades with a total volume traded of $5.13 million across 90 stocks.
Tuberville sits on the Senate Armed Services Committee, Senate Committee on Agriculture, Nutrition and Forestry, and the Senate Committee on Veterans' Affairs.
The Pelosi Exception: Nancy Pelosi, the Democratic former speaker of the House, who is well-known for her stock trading activities, took a less aggressive approach this year.
She made just six trades since the beginning of 2023, with a total volume traded of $3.38 million across four stocks.
Pelosi sits on multiple committees and subcommittees.
What Does It All Mean? For everyday investors, it's an opportunity to observe, and potentially adjust their strategies.
© 2023 Benzinga.com. Benzinga does not provide investment advice. All rights reserved.