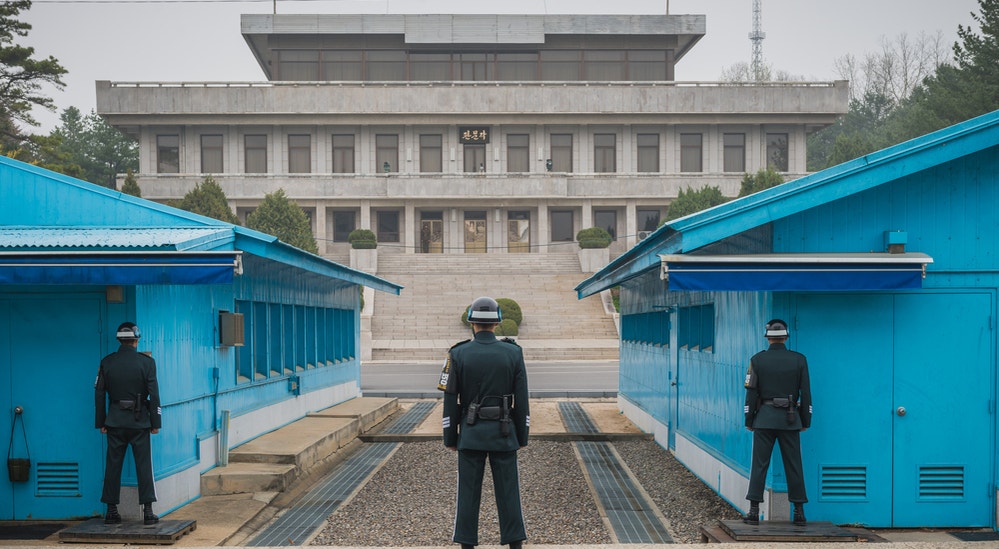 US Soldier Detained In North Korea After Crossing Military Demarcation Line: Report
An American soldier has been detained in North Korea after crossing the Military Demarcation Line, according to a senior U.S. official who spoke to Fox News.
The incident took place during a tour of the joint security area between North and South Korea, where the individual reportedly crossed the line without authorization.
The U.N. Command confirmed the unauthorized crossing, saying the U.S. national is now believed to be in custody in North Korea. Efforts are underway to resolve the incident, with the peacekeeping force working alongside their Korean People's Army counterparts, according to the Fox report.
As of now, the identity of the detained soldier remains unknown.
Instances of individuals defecting to North Korea from either the U.S. or South Korea are rare.
Associated Press data shows that over 30,000 North Koreans have fled to South Korea since the end of the Korean War in 1953, seeking refuge from political oppression and economic challenges, the Fox report said.
The Korean border village of Panmunjom, located within the Demilitarized Zone, serves as a joint area overseen by both the U.N. Command and North Korea. It was established at the conclusion of the Korean War.
Read next: Obama Stands Up Against Book Bans, Praises Librarians For Working On Front Lines: 'Impulse Seems To Be To Silence'
© 2023 Benzinga.com. Benzinga does not provide investment advice. All rights reserved.