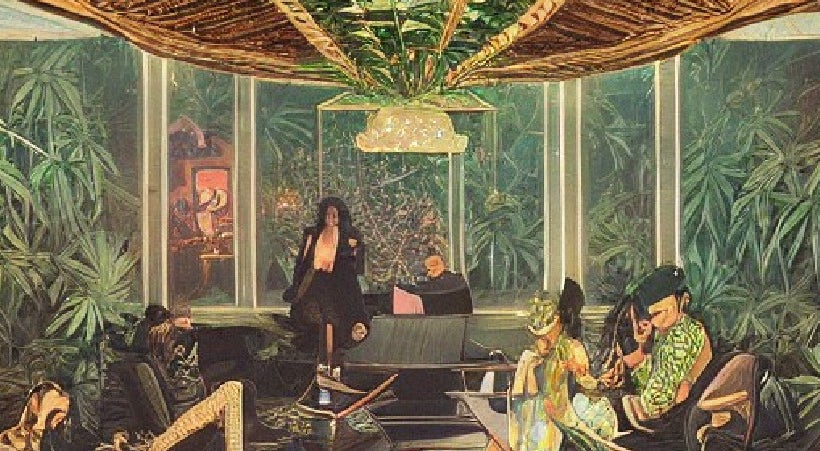 EXCLUSIVE: Economic Impact Of Cannabis Lounges, Factors Shaping This New Consumption Trend – Planet 13 Hldgs (OTC:PLNHF)
Cannabis lounges have emerged as unique establishments where individuals can legally consume marijuana in a social setting. 
As the landscape of cannabis legalization and regulation evolves, California, Alaska, New York and Colorado have joined Illinois, Michigan, New Mexico, and Nevada in embracing the concept of consumption lounges. Meanwhile, Massachusetts awaits an implementation plan for its approved social consumption pilot program.
Assessing the economic impact of cannabis lounges requires a comprehensive analysis of various factors that influence their success and contribution to local economies.
Job CreationCannabis lounges can contribute to job creation within the industry. These establishments require staff members to manage operations, including budtenders, servers, security personnel, and administrative roles.
Additionally, the opening of cannabis lounges can lead to indirect job creation in areas such as hospitality, transportation, and ancillary services.
"Cannabis lounges are revolutionizing the customer experience by introducing innovative offerings that truly elevate the journey," Cirrus Social Club founder Arend Richard told to Benzinga. "From curated tasting menus with delightful pairings to cannabis-infused culinary creations, social activities, and wellness services, this industry is striving to immerse patrons in a vibrant and unforgettable atmosphere, creating an unparalleled cannabis adventure."
See Also: EXCLUSIVE: Cannabis Lounges Are Redefining Hospitality, Cirrus Social Club Founder Says
Tax RevenueThe operation of cannabis lounges can generate tax revenue, which can be used for various purposes, such as education, healthcare and public safety.
Tourism and Local EconomyCannabis lounges have the potential to attract tourists, both from within the U.S. and internationally and stimulate the local economy via cannabis tourism. 
Cannabis lounges also provide opportunities for ancillary industries like cannabis product manufacturers, distributors, event planners, and entertainment services. They can foster the growth of businesses like Falling Leaves Events in Michigan, which has evolved into an industry-focused B2B connector in the cannabis event space by organizing networking events and B2B cannabis industry expos. 
"Our current event series, The Falling Leaves Infused Dinner Series, brings together operators, influencers, stakeholders, and allies of the Michigan cannabis industry. The series features infused fine dining and infused networking," Michael Webster, Falling Leaves Events, founder & managing member, NCIA BCFS committee member told Benzinga.
Real Estate And DevelopmentCannabis lounges can potentially lead to increased real estate activity and development as entrepreneurs may seek suitable locations to set up their establishments, resulting in new construction or repurposing of existing buildings. This can positively impact the local construction industry and property values.
Planet 13 Holdings Inc. PLNHF, for example, recently announced the return of Cannabition in Las Vegas. "Along with this amazing Instagrammable experience, we are adding a first-of-its-kind consumption lounge adjacent to Cannabition with space for live entertainment," said Planet 13 co-CEO Bob Groesbeck.
Economic ImpactThe economic impact of cannabis lounges can vary significantly based on regulations and market conditions in each state. Since legalization and regulations are continually evolving, up-to-date research and data are crucial for a comprehensive understanding of the economic impact of cannabis lounges in the U.S.
All of this and more will be discussed at the Benzinga Cannabis Capital Conference in Chicago this Sept 27-28. Get your tickets today before prices increase and secure a spot at the epicenter of cannabis investment and branding. 
Read More: EXCLUSIVE: Raising The Bar, How Cannabis Beverages And Lounges Are Changing The Game
Image generated with Free AI Art Generator // Image license: CC0
© 2023 Benzinga.com. Benzinga does not provide investment advice. All rights reserved.