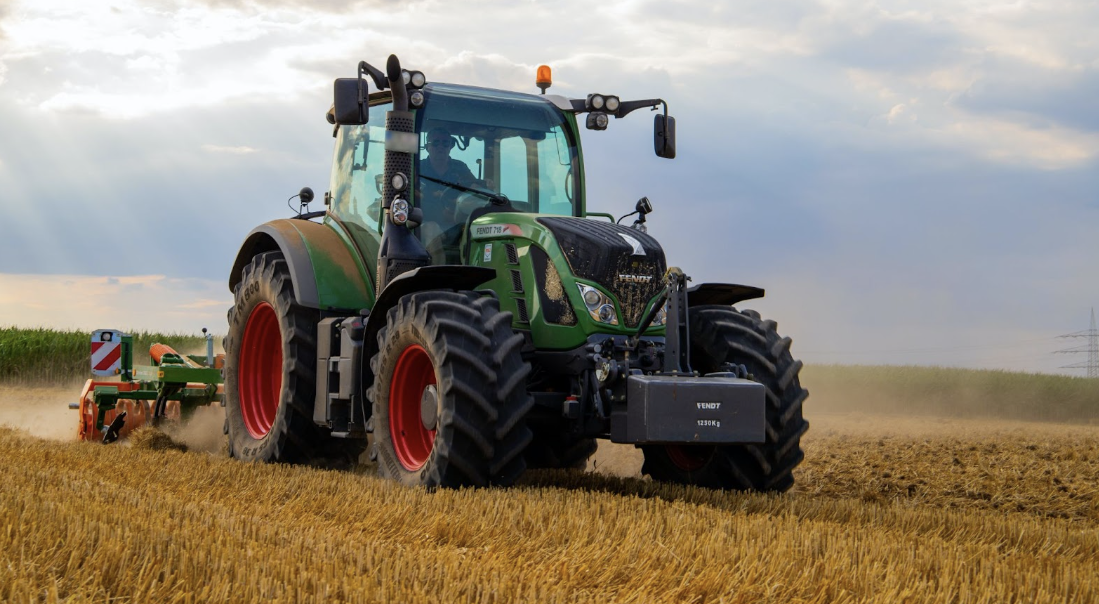 Farm AI Is Bringing Blockchain And AI Innovation To The $20 Billion Smart Farming Industry – And It's Launching A Presale On Its Native $FAI Token
The first agricultural revolution occurred over 12,000 years ago among hunter-gatherers in the region known as the Fertile Crescent (modern-day Turkey and Syria). Now, blockchain and artificial intelligence (AI) could be paving the way for a new agricultural revolution, introducing technology that has the potential to radically transform the industry. 
Farm AI, an AI-focused technology company with a team combining years of expertise in blockchain development, is one company looking to leverage technology innovations to revolutionize agriculture. 
Farm AI will also recently started a presale on its native cryptocurrency token, $FAI. The company describes this token as a paradigm-shifting contribution to the smart farming revolution, one that will boost sustainability and long-term investment in agriculture. 
Farm AI is using AI to provide farmers with powerful data that it believes can decrease costs and waste while improving crop yields. The company uses a platform that garners and organizes key data insights to help improve the use of farmers' resources. 
This data-powered approach has the potential to impact a whole host of agricultural activities. AI-supported data analysis of weather conditions, soil quality, crop type and growth stage can give farmers new insights into the best use of important resources like fertilizers and pesticides. AI can also allow the automation of time-intensive and repetitive tasks, and Farm AI has a solution that helps farmers decide the best way to apply automotive technology to their processes. 
Supporting Innovation In AgricultureInterest is increasing in the potential for technology to catalyze innovation in farming. The agricultural sector has long been plagued with problems and inefficiencies, including labor shortages, la ck of sufficient data and outdated payment systems. The smart farming market, which looks to increase efficiency and sustainability in agriculture through the application of modern technology, was worth $19.5 billion in 2022. It is predicted to become a $53 billion market by 2032, growing at a compound annual growth rate (CAGR) of 10.5% over 2022-2032. 
This is the market that Farm AI is positioning itself in with its AI and blockchain solutions. By adding blockchain technology to its ecosystem, the company is able to improve access to information while protecting important data. 
One way Farm AI is using blockchain technology is to strengthen the supply chain management system. Blockchain allows the tracking and systematizing of all the components of the supply chain, plus it can also be integrated with the AI's predictive analytics. This helps farmers better know and track what they need, improves efficiency and cuts down on the risk of over or underproduction of crops. 
North America currently holds the largest segment of the smart farming market. America is home to around 200 AI-based agricultural startups, a fact that suggests there is currently an active market interest in agricultural innovation. A company like Farm AI could be excellently positioned in this market as its platform has the potential to integrate and organize other AI-supported tools as they are deployed in the sector.
Upcoming Presale For Farm AI Token, $FAIWith the upcoming presale of its $FAI token, Farm AI believes it will transform the transaction process for farmers. 
The current payment system in the agriculture industry is inefficient, with many farmers not receiving fair prices for their produce. The lack of transparency and accountability in the payment system means that middlemen often take a significant share of the profits, leaving farmers with very little – thus discouraging them from investing in their farms. 
$FAI can be used to pay for AI-related services, and the blockchain will host the payments securely, quickly and transparently. The company says this token will boost collaboration across the sector and could reduce risks of fraud and corruption. 
Farm AI is launching this token to empower its community and support long-term investment in sustainable, modern agriculture. The company believes this token will help position it at the forefront of the agricultural revolution. Details about the presale of $FAI can be found here.
Keep up with the farming revolution and read more about FarmAI.
Featured photo by Jannis Knorr on Pexels.
This post contains sponsored advertising content. This content is for informational purposes only and is not intended to be investing advice.
© 2023 Benzinga.com. Benzinga does not provide investment advice. All rights reserved.