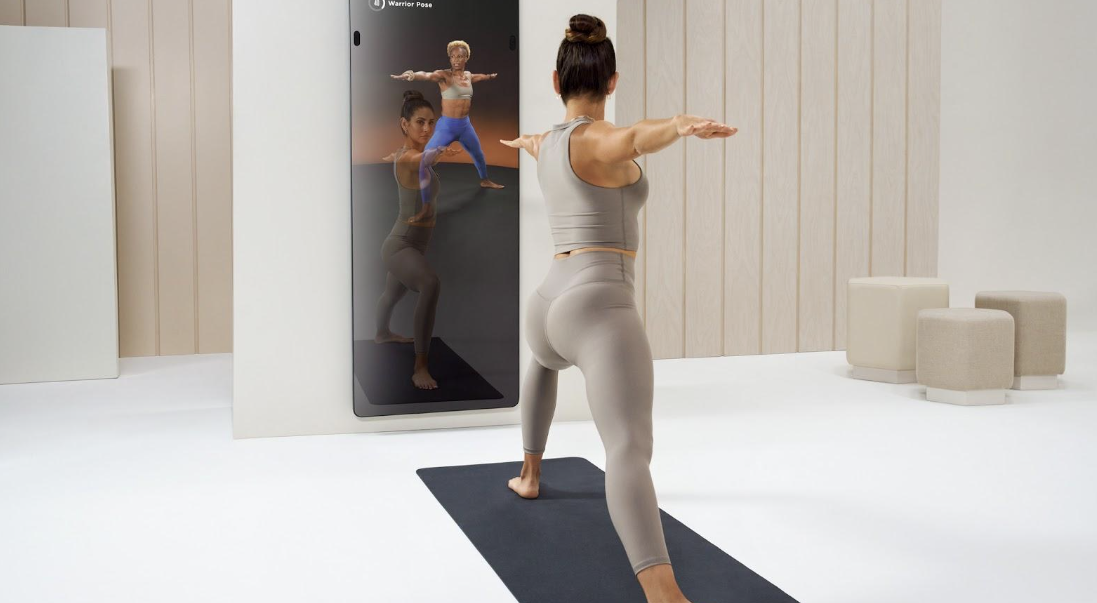 Interactive Strength Inc. (NASDAQ: TRNR – "FORME") Secures Two European Partnership As The Fitness Company Launches Its Expansion Plan – Lululemon Athletica (NASDAQ:LULU), Peloton Interactive (NASDAQ:PTON)
Digital fitness company Interactive Strength Inc. TRNR FORME&rdquo, )), which offers premium smart home gyms with virtual personal training services, has partnered with two European companies in May to bring its fitness products abroad. FORME delivers an immersive and dynamic at-home fitness experience through two connected hardware products: 1. The FORME Studio (fitness mirror) and 2. The FORME Studio Lift (fitness mirror and cable-based digital resistance). FORME's products offer premium connected fitness hardware combined with 1:1 live virtual personal training from industry-leading trainers.
FORME's partnerships are with the luxury hotel chain Aethos and sports retail company SIGNA Sports United SSU. Aethos has hotels and clubs across Europe, while SIGNA is based in Germany and serves over 80 online sites. These partnerships will give FORME entry into a new market plus access to an established customer base.
Aethos' hotels will be the first in Portugal, Spain or Italy to feature FORME's luxury products. The smart gym 4k workout mirrors will be located in both Aethos' suites and hotel gyms, to complement the hotel's fitness offerings. Members of Aethos' clubs will also get access to training from FORME's personal trainers at preferential rates. FORME's emphasis on the virtual relationship between the trainer and the client is well suited to Aethos' mission of providing a premium hospitality experience that supports mental and physical well-being.
Trent Ward, co-founder and CEO of FORME commented on the partnership, "By partnering with Aethos, we have the opportunity to bring FORME's best-in-class fitness to new customers in premium destinations around the globe. We are thrilled about this collaboration and its potential to achieve our shared goal of improving mental wellness and physical strength for more people. As a newly public company, we look forward to updating investors on future business development achievements such as with Aethos."
Sports Partnership In A Growing European MarketFORME also partnered with the specialist sports e-commerce company SIGNA Sports United. SIGNA has 80 online sites, partners with more than 500 shops and serves over 6 million customers globally. This partnership will allow FORME to boost the spread of its specialist hardware and personalized training services in Europe.  
"SIGNA Sports United has the largest reach of any specialist sports e-commerce company and they have a strategy to continue to acquire segment leaders," said FORME CEO, Trent Ward. "Scale is a priority for us in any strategic partnership."
These partnerships mark the launch of FORME's expansion into the European market. The European digital fitness and wellbeing market is worth $15 billion and is expected to reach $22 billion by 2027, at a compound annual growth rate (CAGR) of 9.1% during the forecast period. FORME calculates that in the United States alone it has a total addressable market (TAM) approaching 10 million households, of $18 billion. 
The size of the European digital fitness sector presents FORME with a robust opportunity for expanding its market. FORME's system is easily scalable as access to its personal trainers is entirely virtual. Users can access FORME's products either through the FORME app or through the company's top-quality hardware, providing clients with maximum training flexibility. Meanwhile, FORME's roster of personal trainers means that each user can find the trainer most suited to help them meet their fitness goals.
Other companies in the digital health and fitness space include Lululemon Athletica Inc. LULU, Peloton Interactive Inc. PTON Xponential Fitness, Inc. XPOF
Learn more about Interactive Strength Inc. by visiting its website. 
Featured photo by Anastase Maragos on Unsplash.
This post contains sponsored advertising content. This content is for informational purposes only and is not intended to be investing advice.
© 2023 Benzinga.com. Benzinga does not provide investment advice. All rights reserved.