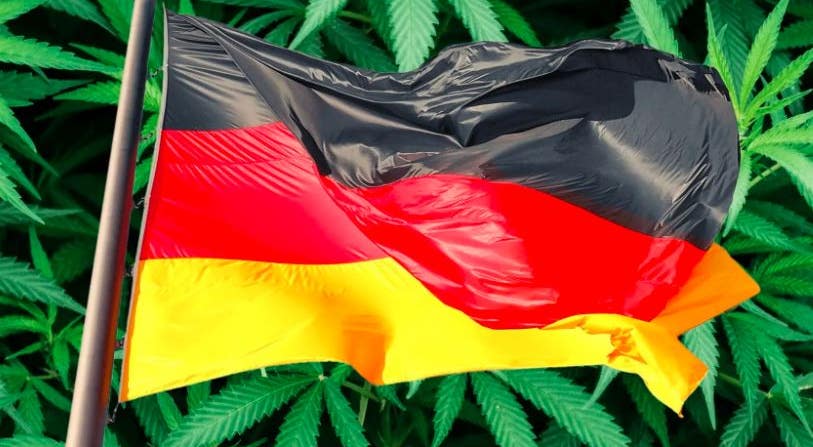 Is Germany Getting Closer To Legalizing Cannabis? New Draft Bill Implies The Answer Is Yes
The German government published a draft law for the first phase of cannabis legalization, focusing on private and communal marijuana cultivation for recreational purposes, signaling progress towards a regulated cannabis market in the country.
Highlights Germany aims to implement the cannabis legalization law, with a primary focus on public health in 2023. The bill is expected to be presented to the federal Cabinet for approval in mid-August. The proposed legislation would allow individuals to cultivate up to three cannabis plants for personal use. Not-for-profit cultivation associations would be allowed to engage in growing cannabis collectively. Cultivation Association members would be allowed to receive 25 grams per day or 50 grams per month. Legal possession of cannabis would be limited to 25 grams per adult, while home cultivation would be restricted to a maximum of three plants per adult. Individuals under 21 would have a monthly limit of 30 grams of cannabis with THC content below 10%. The draft law proposes a general ban on cannabis advertising and sponsorship. The Second PillarGermany is planning a second law to cover regional pilot projects, referred to as the second pillar of legalization. The government plans to release the second pillar concerning commercial marijuana sales in the latter half of 2023.
The draft legislation acknowledges the growing cannabis consumption in Germany, particularly among young people.
Health Minister Karl Lauterbach highlighted the potential for reducing the black market and combating crime by providing legal access to cannabis within defined limits.
The bill emphasizes the significance of quality control and preventing the transfer of contaminated substances to consumers, which is reinforced by the draft law's prohibition on domestic extraction of oils or the production of concentrates.
The draft law specifies that each city or district will have a limitation of one club for every 6,000 residents, while a social club permit will have a validity of up to seven years and can be extended after five years.
Commercial Pilot Program: Coming SoonAs the German government progresses with the home cultivation and social club pillar, it plans to submit separate legislation for a commercial pilot program to the European Commission for review.
The program aims to assess further reforms over five years by allowing cannabis sales at select retailers in specific jurisdictions.
The impact on consumption trends and the illicit market will be studied, and localities will have the option to opt-in for the operation of these stores.
Related News  Germany Presents Long-Awaited Cannabis Legalization Plan, Scaled Back After Talks With EU German Health Minister Says Marijuana Legalization Bill Will Be Released After Easter Photo Via El Planteo. 
© 2023 Benzinga.com. Benzinga does not provide investment advice. All rights reserved.