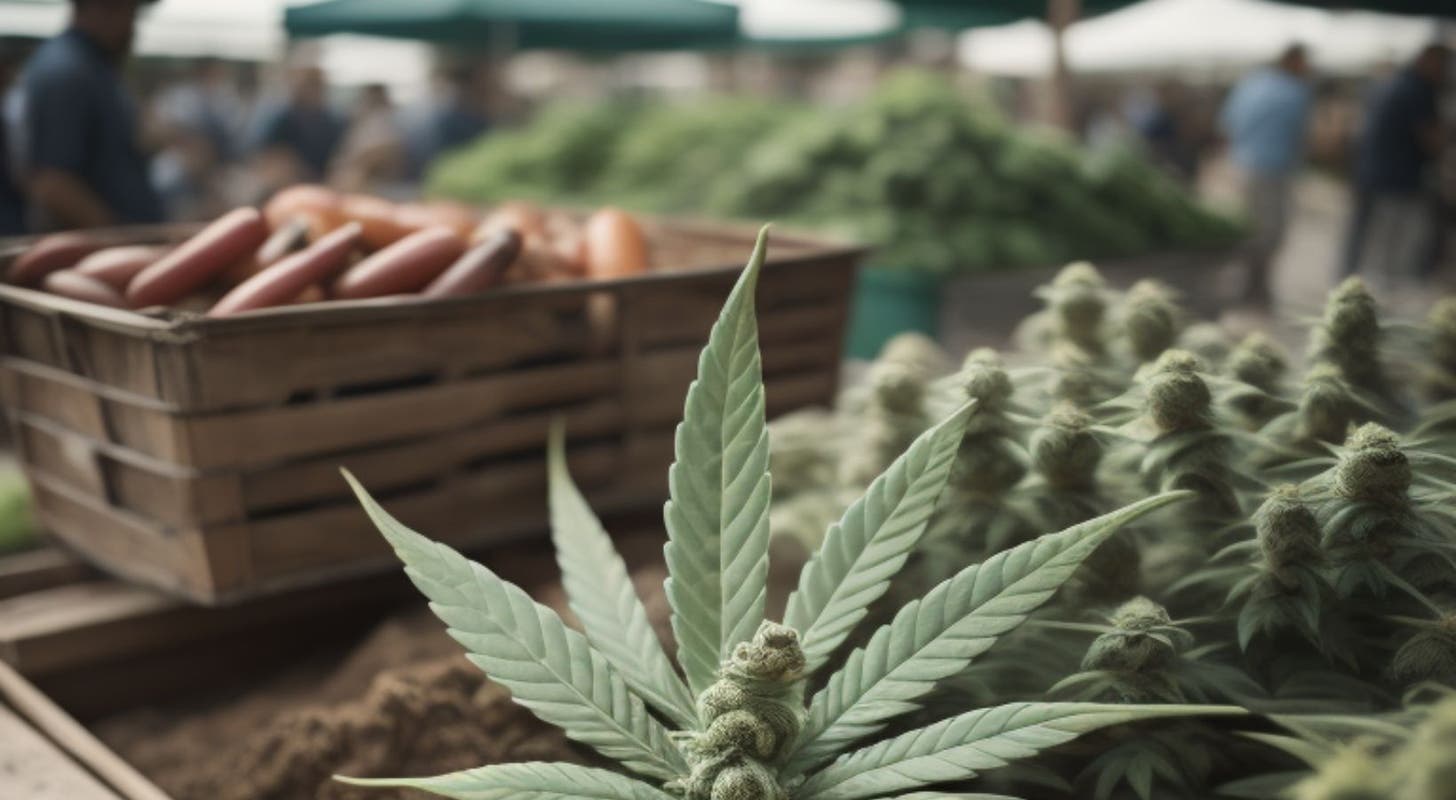 Weed At Farmers' Markets? Not In This State. Plus: What's Next For AL's MMJ Program And More Cannabis Reg Updates
Legal Weed Sales At Farmers' Markets On Hold In NY New York Gov. Kathy Hochul's administration is pausing plans to allow licensed cannabis growers and retailers to sell products at farmers' markets and festivals. While industry stakeholders and advocates are disappointed with the move, believing it puts an additional burden on an already slow roll-out of the recreational market statewide, a spokesman for the New York's Office of Cannabis Management (OCM) told the New York Post that "no final decisions have been made with respect to farmers markets." OCM previously wanted to introduce cannabis farmers' markets in May to tackle the supply chain challenges caused by limited retail outlets across the state. Weed Sales In Maryland Boom Maryland recreational cannabis sales continue to boom, with $10.4 million garnered over the Fourth of July weekend, reported CBS News, citing data from the Maryland Cannabis Administration. Christi Kekich, owner of GreenLabs in Baltimore, said the launch of recreational sales statewide — which took place on Saturday, July 1 — was a "long" process. But the waiting has paid off. "I think we have actually received more people than we had projected," Kekich said. What's Next for AL's Medical Marijuana Program Following Suspension? Alabama's Medical Cannabis Commission is scheduled to meet on Monday to discuss a "program update," reported WHNT. The move follows the cannabis regulator's decision to indefinitely suspend all licensing for cultivators, dispensaries and related businesses involved in the state's fledgling medical marijuana program citing "inconsistencies in the tabulation of scoring data." Initially, the commission awarded 21 licenses for medical cannabis production, testing, transportation and distribution under the 2021 legalization law. So far, four companies already brought lawsuits against the commission this year. Moreover, a judge in Montgomery, Alabama, has recently issued a temporary restraining order that allows companies denied a license by the commission to appeal the decision. The ruling preserves the opportunity for applicants to challenge the commission's process. Denver Sees Historic Low In Illegal Cannabis Use Denver's regulatory infrastructure has successfully shrunk the black market for cannabis over the past decade resulting in law enforcement dealing with a historic minimal amount of illicit cannabis in 2022, reported Marijuana Moment, citing the municipal government's report. The document suggested that the quantity of illegal marijuana processed by the city police in 2022 equaled 2,435 pounds, representing a drop of 74% from what it was when the first retailers started operations in 2014. Mayor Michael Hancock, who had been in office for twelve years, touted the city's legal marijuana program as the "gold standard" of cannabis policy. "Denver has brought unlicensed operators into compliance and created a collaborative model of marijuana management," Hancock said, per Denver Westword. "We developed ordinances to regulate, license and tax medical and retail marijuana." The Benzinga Cannabis Capital Conference, the place where deals get done, is returning to Chicago this Sept 27-28 for its 17th edition. Get your tickets today before prices increase and secure a spot at the epicenter of cannabis investment and branding.
Photo: Made with Midjourney
© 2023 Benzinga.com. Benzinga does not provide investment advice. All rights reserved.