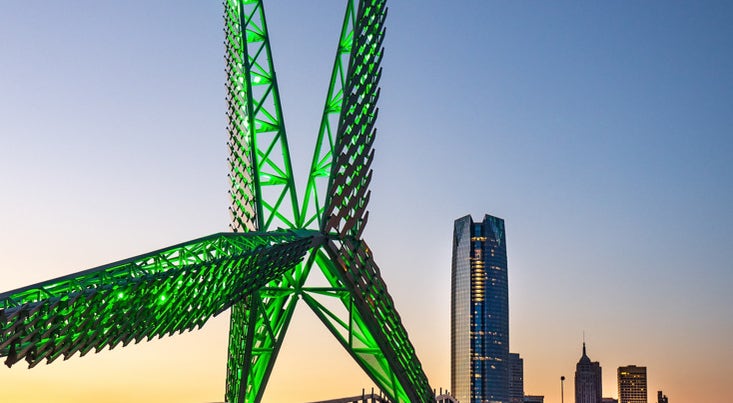 New Oklahoma Cannabis Law Under Scrutiny, Companies Challenge Hefty Fee Structure
Jed Green, founder of Oklahomans for Responsible Cannabis Action, is challenging the constitutionality of a bill signed into law by Gov. Kevin Stitt.
As part of the new legislation, which went into effect on June 1, licensing fees for dispensaries, processors, laboratories, and grow operations were substantially increased.
Previously, the Oklahoma Medical Marijuana Authority (OMMA) charged a flat fee of $2,500 per licensed business. Now, the new law mandates significantly higher annual payments, with the largest growth operations facing a substantial $50,000 fee.
"The thrust of the legislation is not regulatory in nature but is designed to raise revenue instead (…) Even if licensing fees provide some financial support to the OMMA, those fees are not closely tied to the cost of service for which they are imposed," reads a lawsuit, filed by Green and three companies (a grower, a dispensary, and a processor).
The fee increase legislation should have been classified as a "revenue-raising" measure, necessitating a higher voting threshold for approval, Green argues.
Not only was the bill approved without a supermajority vote, but the fee hike does not correspond to any additional regulations or services provided by the authority, the plaintiffs say.
According to the petitioners' estimates, the raised licensing fees for the OMMA could generate over $28.5 million annually, considering the tiered fee structure based on business size.
Additionally, the oversupply of cannabis in Oklahoma is causing concern, as the state produces 32 times more marijuana than is needed. This surplus is leading to unauthorized distribution and consumption, exacerbating regulatory and legal issues surrounding the industry.
The Benzinga Cannabis Capital Conference, the place where deals get done, is returning to Chicago this Sept 27-28 for its 17th edition. Get your tickets today before prices increase and secure a spot at the epicenter of cannabis investment and branding.
Photo: Courtesy of Raychel Sanner On Unsplash
This content was partially produced with the help of AI tools and was reviewed and published by Benzinga editors.
© 2023 Benzinga.com. Benzinga does not provide investment advice. All rights reserved.