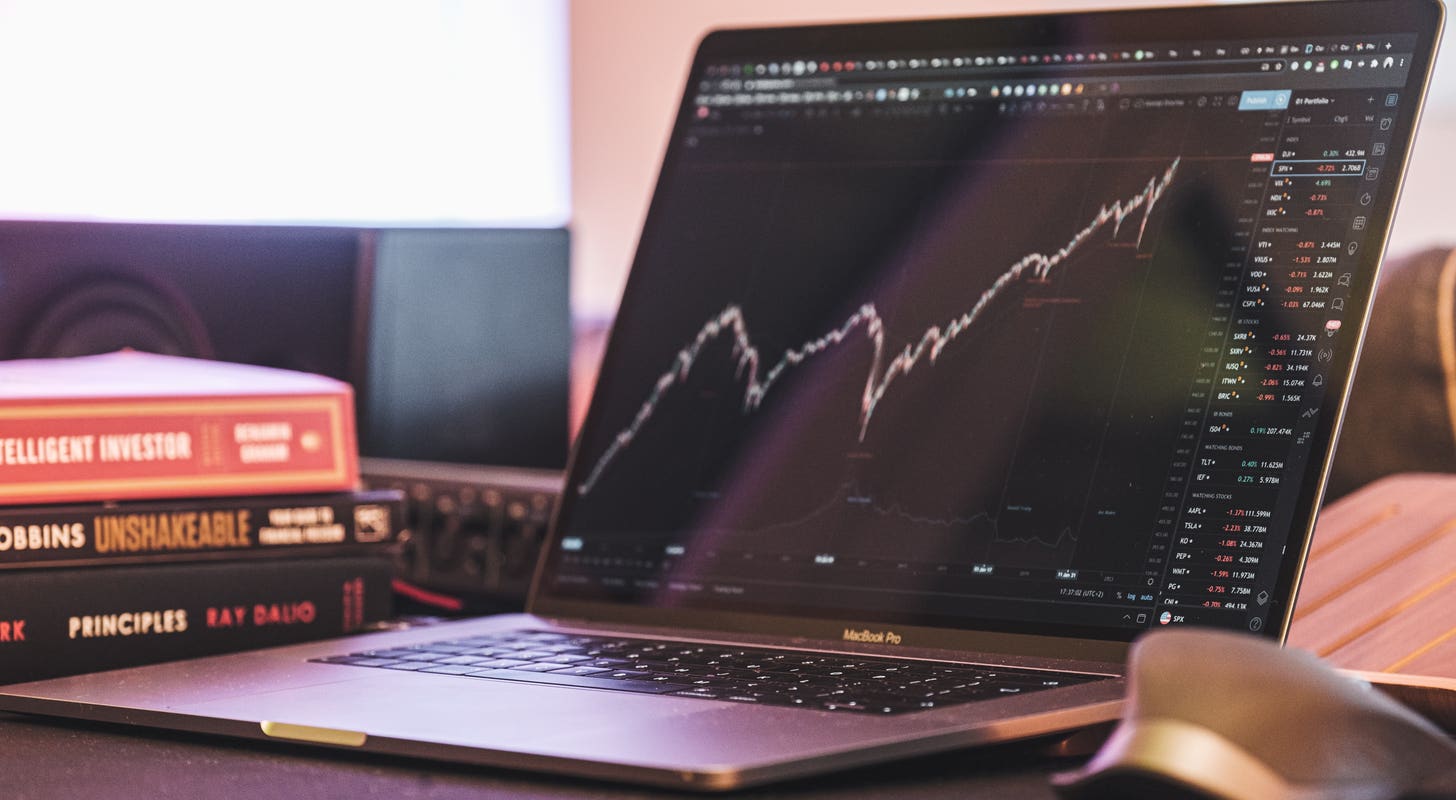 I hope you all enjoyed a relaxing Independence Day and Canada Day long weekend. Despite everything the stock market has been unbelievably resilient. The NASDAQ posted its strongest first 6 months of the year since the early 1980s. What do we think the next 6 months hold?
Market
Prices as of 1 pm EST, 7/3/23
MacroLess than a week after announcing plans for new restrictions on AI chip exports to China, the Biden administration is taking things a step further.
The White House is now preparing to restrict Chinese company access to US cloud-computing services that use advanced AI chips.
Think Amazon Web Services, Microsoft Azure, etc.
Under the proposed new rules, US companies would be required to obtain government permission before providing cloud services to Chinese companies.
Two can play at that game: a day earlier, China introduced new export restrictions of its own.
Starting August 1, minerals—specifically gallium and germanium—and metals critical to the production of semiconductors, missile systems, and solar cells will be subjected to new export controls.
The move is a clear retaliation in response to recent chip curbs by the US and others.
It also comes just as Treasury Secretary Janet Yellen prepares for her visit to Beijing.
Manufacturing activity in the US has seen its longest streak of contractions (8 months) in 14 years.
The ISM Manufacturing PMI fell to its lowest since May 2020 in June.
Drops were seen across new orders, production, employment, inventories, and backlogs.
In positive news, prices paid contracted for the second consecutive month which bodes well for inflation.
Convera
StocksWe may not get an actual cage match but the Musk vs. Zuck battle is about to get a lot more interesting.
On Thursday, Meta will release its new Twitter competitor, Threads.
Threads will be built on top of Instagram's foundation which includes a user base of 2 billion monthly active users.
Will Threads mark the first real challenge to Twitter, or will it go the way of Mastodon, Truth Social, and the like?
Bank of America clients—which include institutions, hedge funds, and wealthy individuals—bought more US equities last week than any other week ($5.5 billion) since October 2022.
Eight out of 11 sectors were net bought with Communication Services leading the way (chart).
Communication Services has seen 8 straight weeks of buying.
Corporate client buybacks, meanwhile, decelerated and are below their typical seasonal trend but remain above average relative to the S&P 500's market cap.
Bank of America
EnergyThe recent production cuts announced by Saudia Arabia and Russia are not having their intended effect.
That's because weak demand—particularly out of China—is overshadowing artificial attempts to boost prices.
Fears over higher interest rates are not helping.
Top Headlines Top paid CEOs: Median pay for S&P 500 CEOs edged down to $14.5 million in 2022.
World's richest: Musk and Zuck added $97 and $59 billion to their net worths in the first half, respectively.
First Amendment: A federal judge has restricted Biden officials and agencies from communication with social media companies on content moderation.
Travel warning: The US has issued a travel advisory warning Americans to reconsider traveling to China.
EV deliveries: Shares popped after Rivian topped analysts' estimates for quarterly deliveries.
EV shipments: Tesla shipped nearly 100,00 EVs from China last month, an almost 20% gain.
Auto sales: New auto sales in the US rose 12-14% in the first half, well above industry forecasts.
Social media: Jack Dorsey's Bluesky saw record-high traffic following Musk's rate limits on Twitter.
Crypto
Prices as of 1 pm EST, 7/3/23
Consecutive inflows: Digital asset investment products have seen $334 million in inflows over the last 2 weeks.
BTC vs. Stocks: Bitcoin's BTC/USD correlation with US equities is at its lowest level in 2 years.
ETF boost: Bitcoin open interest is at its highest level since May 2022.
Office search: Australian regulators searched Binance offices yesterday as part of an ongoing probe.
Euro expansion: Binance's expansion into Europe is not going as planned.
Deals Energy drinks: Monster will acquire Bang Energy out of bankruptcy for $362 million.
Biopharma: Thermo Fisher is the leading bidder to acquire biopharma data provider CorEvitas.
Bank M&A: Rising uneconomic uncertainty could keep a lid on bank mergers in the US until 2204.
Fashion IPO: Online retailer Shein is in talks with investment banks about a potential US IPO.
Brand overhaul: Shares of Overstock are up 65% since first reports emerged about its interest in Bed Bath & Beyond's IP.
Meme Of The Day
© 2023 Benzinga.com. Benzinga does not provide investment advice. All rights reserved.