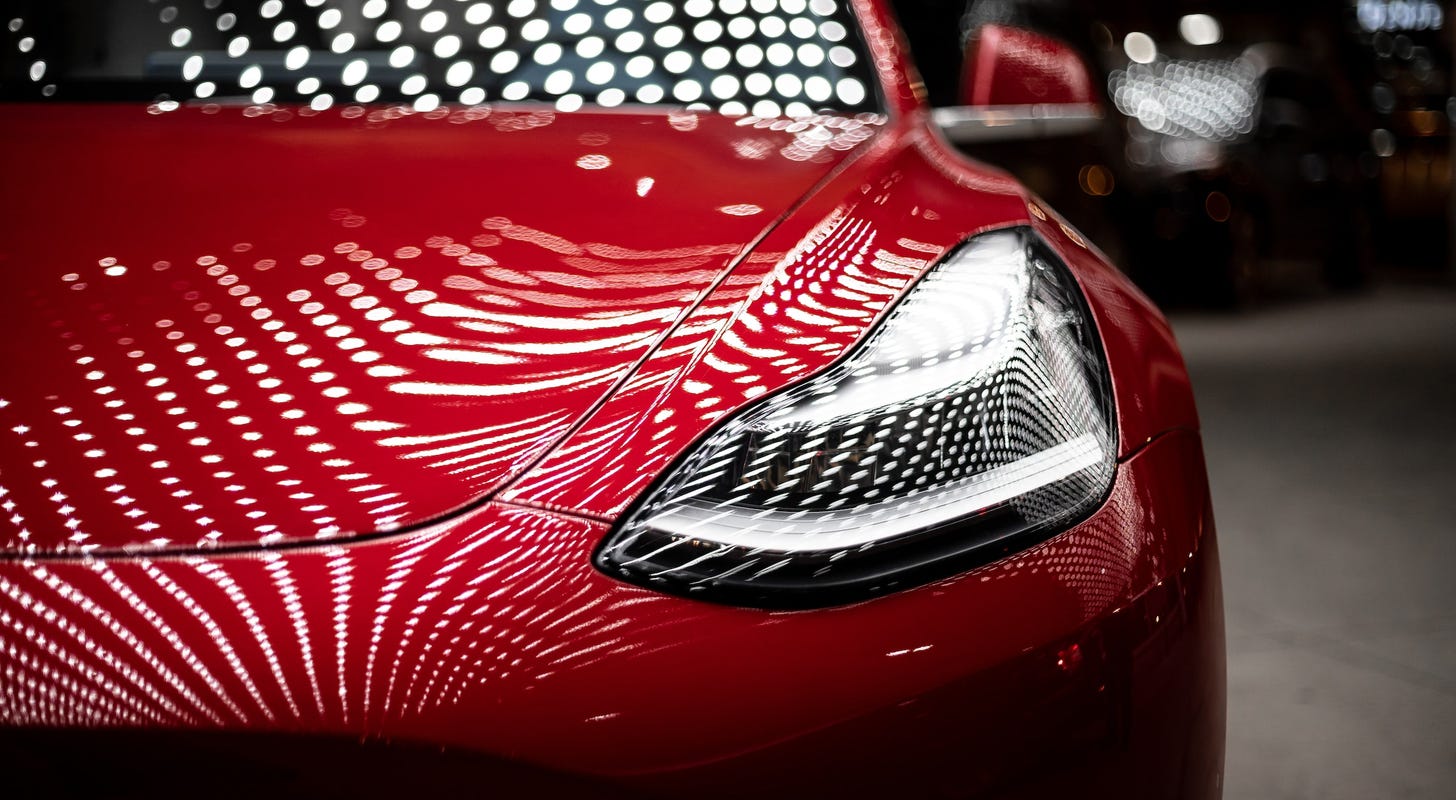 Tesla Reportedly Wants To Set Up Its Own Supply Chain Ecosystem In India To Maintain Quality Standards – Tesla (NASDAQ:TSLA)
This story was first published on the Benzinga India portal.
Tesla Inc TSLA is reportedly talking to the Indian government about bringing its own auto parts and electronics supply chain to India. The electric car maker is also seeking clarity on incentives and tax breaks. 
What Happened? Tesla has expressed interest in establishing its own supply chain ecosystem in India, while the government has asked the company to evaluate the existing auto components supply chain in the country, the Economic Times, an Indian publication, reported.
The discussions are still at an early stage, but there is hope for progress, the sources added.
The discussions indicate the electric vehicle maker's renewed interest in the country, following a meeting between Prime Minister Narendra Modi and Tesla CEO Elon Musk last month.
During the meetings with Indian officials, Tesla executives in the U.S. and India also inquired about details of possible incentives and tax breaks to the company and its partners for setting up a manufacturing unit in India. 
See Also: Apple's Siri Goes Bilingual: Now Speak In A Mix Of English And Hindi
Tesla is also in talks with the government to build a factory that will have an annual capacity of up to 500,000 electric vehicles, with prices starting from INR 2 Million ($24,360), Indian government sources told the Times of India. The sources added that Tesla was also considering using India as an export base, intending to ship cars to countries in the Indo-Pacific region.
It was previously reported that Tesla had agreed in principle to the Indian government's proposal to not just assemble its electric vehicles in India, but also to establish a local vendor base.
Meanwhile, Tesla has also been meeting with industry executives. At a recent meeting of the Society of Indian Automobile Manufacturers (SIAM), Tesla said it wants to bring its own suppliers to India, while SIAM emphasized the availability of mature and established auto players in the country. However, Tesla maintained its preference for a completely in-house approach, citing the need for specific quality standards.
The dialogue between Tesla and the Indian government indicates a thawing of tensions between the company and the government. The country had previously rejected Tesla's demand for import duty cuts, leading to the company shelving its plans for an India debut in 2022. However, the recent meeting between Modi and Musk and the government's proactive approach has reignited expectations for Tesla's larger plans for India.
Read Next: Tata Group Inches Closer To Becoming India's First iPhone Maker
© 2023 Benzinga.com. Benzinga does not provide investment advice. All rights reserved.