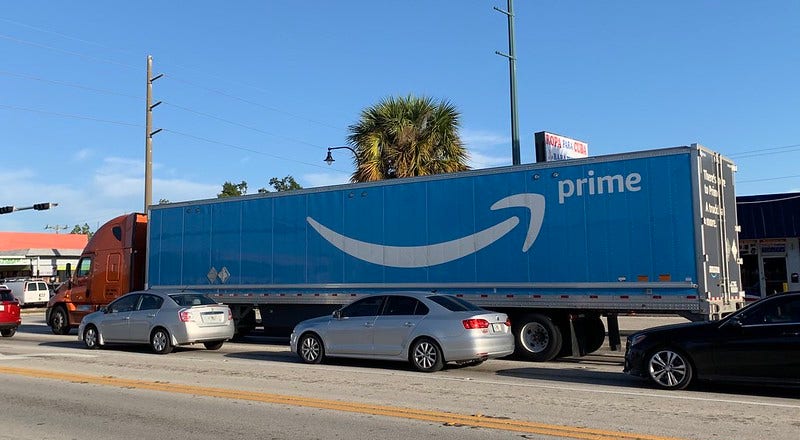 Union-led Strikes Continue in Britain as Amazon Workers Join Protest during Prime Day – Amazon.com (NASDAQ:AMZN)
Nearly 900 workers at an Amazon.Com, Inc AMZN warehouse in Coventry, U.K., will stage a three-day strike from July 11-13 over a pay dispute, according to labor union GMB.
The strike will occur for two hours in the morning and two hours in the evening each of the three days, coinciding with Amazon's "Prime Day" sales event on July 11-12, Reuters reports.
GMB Senior Organiser Rachel Fagan stated that the fight will only end with a pay rate of £15 ($19.25) per hour and union rights.
Also Read: 1,200 Amazon UK Jobs At Stake As Company Prepares To Shut Down 3 Warehouses
Amazon currently pays its employees a minimum starting wage of £11-£12 per hour, depending on the location.
The Coventry warehouse does not directly impact customer orders, so there will be no disruption to customers.
Last month, the union announced that the Coventry warehouse workers had voted for six more months of strikes following a strike from June 12-14.
JPMorgan predicts that Amazon will generate approximately $7 billion in revenue from its Prime Day sales, a 12% increase from the previous year's third quarter.
Strikes have occurred in various industries in Britain, including nurses, teachers, and transportation workers, in response to inflationary pressures.
The staff of the London Underground, represented by the trade union RMT, will go on strike from July 23-28 due to long-standing disputes regarding pensions, job cuts, and working conditions.
Price Action: AMZN shares traded lower by 2.42% at $126.64 on the last check Monday.
Photo via Phillip Pessar via Flickr
Disclaimer: This content was partially produced with the help of AI tools and was reviewed and published by Benzinga editors.
© 2023 Benzinga.com. Benzinga does not provide investment advice. All rights reserved.